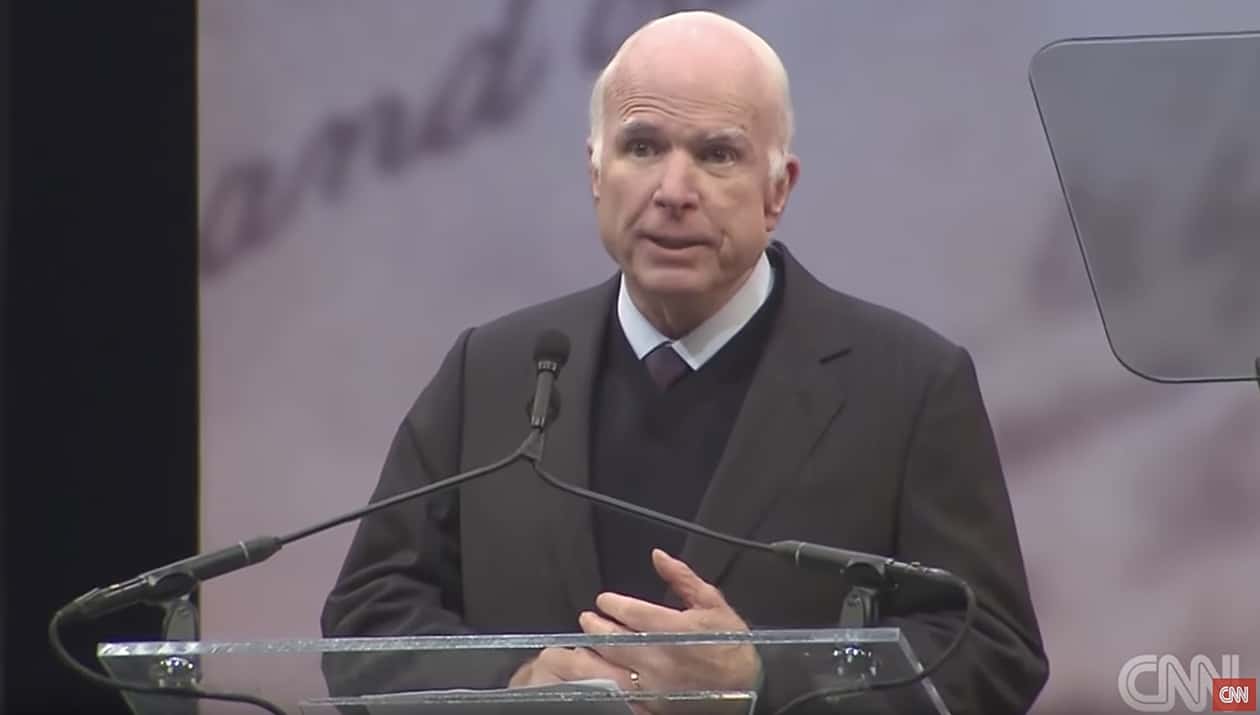 Senator John McCain denounced the "half-baked, spurious nationalism" that has been the hallmark of Donald Trump's campaign in a speech accepting the Liberty Medal for his lifetime achievements at the National Constitution Center in Philadelphia last night.
Said McCain:
"To fear the world we have organized and led for three-quarters of a century, to abandon the ideals we have advanced around the globe, to refuse the obligations of international leadership and our duty to remain 'the last best hope of earth' for the sake of some half-baked, spurious nationalism cooked up by people who would rather find scapegoats than solve problems, is as unpatriotic as an attachment to any other tired dogma of the past that Americans consigned to the ash heap of history…We live in a land made of ideals, not blood and soil."
As you may recall, neo-Nazis in Charlottesville chanted the rallying cry "blood and soil".
Watch McCain's full speech above.