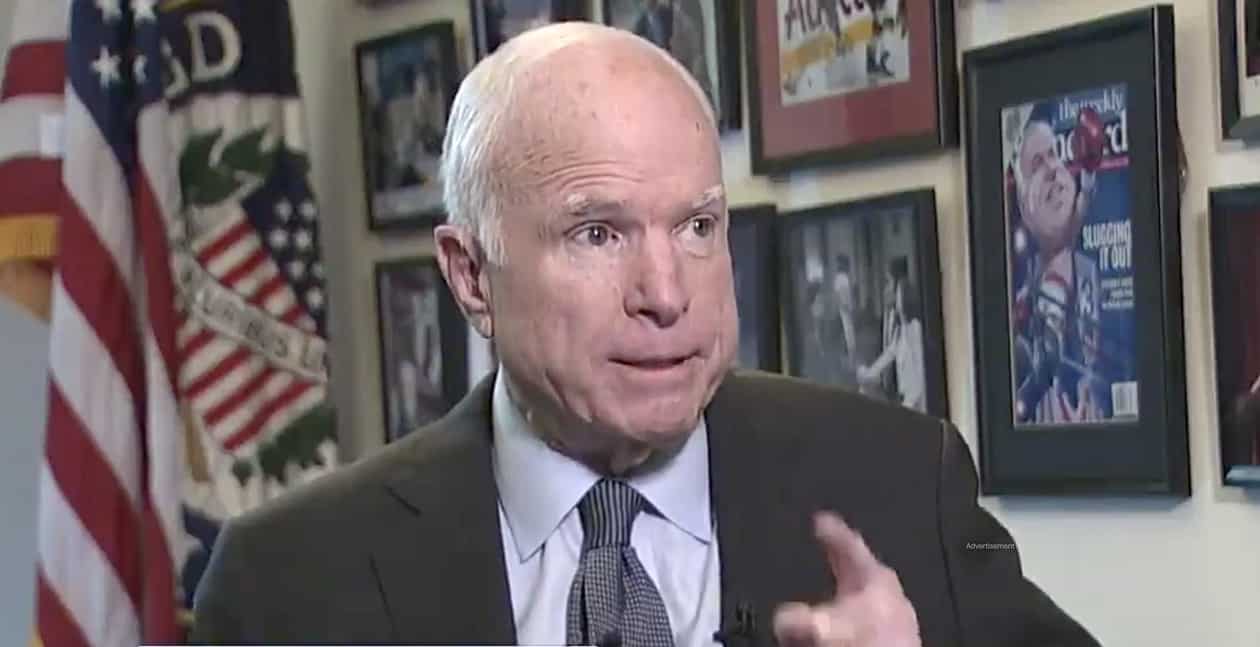 Senator John McCain jabbed at Donald Trump in a C-SPAN interview about the legacy of the Vietnam war, making a pointed remark condemning well-off draft-dodgers who sought doctors to get a deferment over bone spurs.
"One aspect of the conflict, by the way, that I will never ever countenance is that we drafted the lowest income level of America and the highest income level found a doctor that would say they had a bone spur," McCain told C-SPAN3, American History TV, in an interview about the Vietnam War. "That is wrong. That is wrong. If we are going to ask every American to serve, every American should serve."
McCain never mentions Trump by name in the interview, but the President's deferment because of a bone spur is widely known and the President's family was well off at the time.
Watch:
TONIGHT – @SenJohnMcCain talks about the Vietnam War's legacy on C-SPAN, at 6 & 10pm ET. pic.twitter.com/WnZT0n8Mcn

— American History TV (@cspanhistory) October 22, 2017