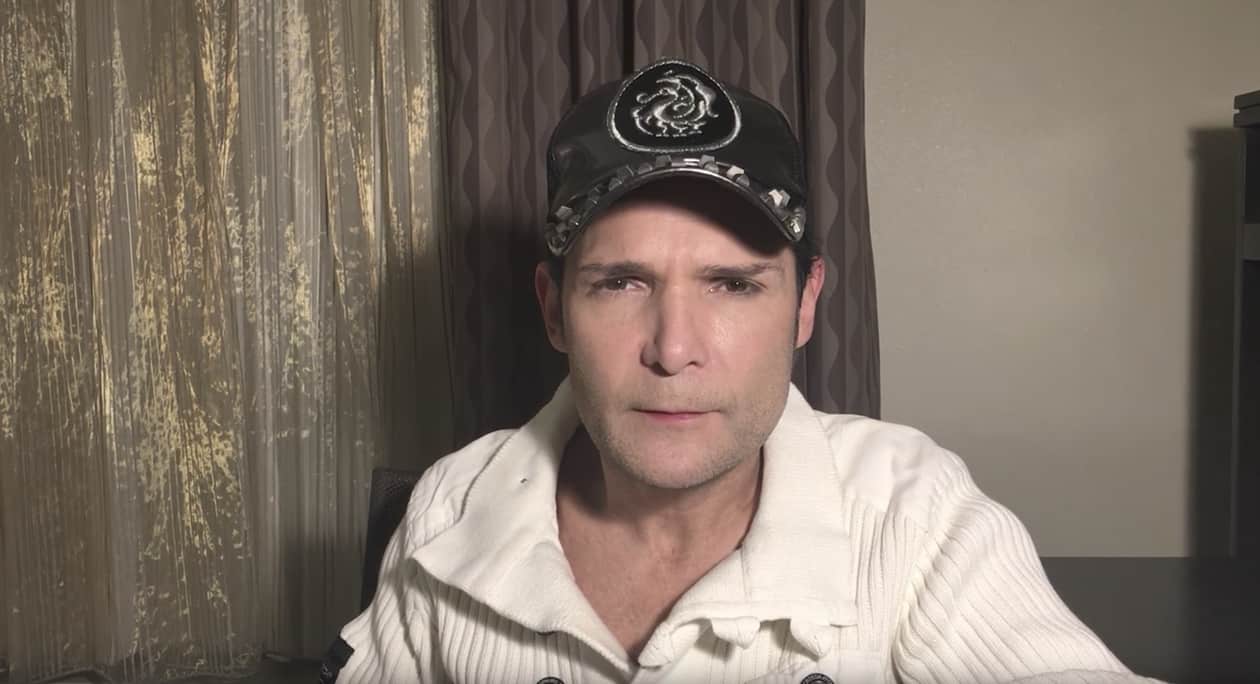 Actor Corey Feldman (Gremlins, The Goonies, Lost Boys) says he's been targeted by people trying to kill him for his efforts to expose a Hollywood pedophile ring and has at least six people to name including someone still powerful today.
Feldman says in the past few days since he made an announcement about exposing the ring he has been arrested, had a near death experience where two trucks sped at him on a crosswalk and his band members have quit because they fear for their lives.
"I'm very alone but I need to protect myself."
Feldman's appeal comes in the wake of the Harvey Weinstein revelations, with Feldman hoping to break another Hollywood "dam of silence." He's calling on other former child stars to come forward, as dozens of women did in the wake of the first explosive Weinstein reports. "I'm not alone," he says. "I know there are thousands of others that have experienced what I have experienced in the entertainment industry. I also know that there are peers of mine who know exactly what I'm talking about and know all of the details but have been afraid to come forward with their own truths."
The Indiegogo fundraising campaign, posted by Feldman's wife, Courtney Mitchell, says that its $10 million goal will allow Feldman to write, direct, and distribute a major motion picture as well as cover security and legal costs to protect his family.
Watch:
https://www.youtube.com/watch?v=x8yhyvOGFRc
Feldman explained to The Hollywood Reporter last year why he hasn't been able to name names:
People are frustrated, people are angry, they want to know how is this happening, and they want answers — and they turn to me and they say, "Why don't you be a man and stand up and name names and stop hiding and being a coward?" I have to deal with that, which is not pleasant, especially given the fact that I would love to name names. I'd love to be the first to do it. But unfortunately California conveniently enough has a statute of limitations that prevents that from happening. Because if I were to go and mention anybody's name I would be the one that would be in legal problems and I'm the one that would be sued. We should be talking to the district attorneys and the lawmakers in California, especially because this is where the entertainment industry is and this is a place where adults have more direct and inappropriate connection with children than probably anywhere else in the world.