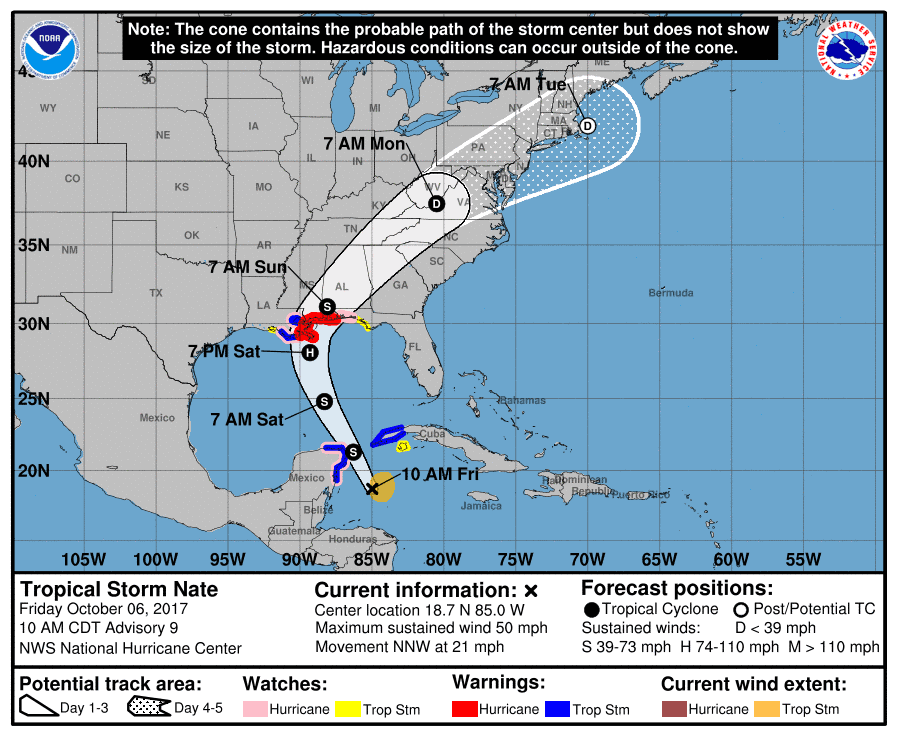 NATE. Hurricane aims for New Orleans, on swift schedule. "The storm, which is predicted to intensify into a hurricane, should make landfall between late Saturday night or early Sunday morning. Damaging winds and flooding threaten the region from roughly Morgan City, La., to Pensacola, Fla."
HARVEY WEINSTEIN. Is a complete creep: "An investigation by The New York Times found previously undisclosed allegations against Mr. Weinstein stretching over nearly three decades, documented through interviews with current and former employees and film industry workers, as well as legal records, emails and internal documents from the businesses he has run, Miramax and the Weinstein Company.During that time, after being confronted with allegations including sexual harassment and unwanted physical contact, Mr. Weinstein has reached at least eight settlements with women, according to two company officials speaking on the condition of anonymity."
ISLANDS IN THE STREAM. Miley Cyrus and Jimmy Fallon recreate Dolly Parton and Kenny Rogers's duet.
DONALD JR. Trumpkin blasts liberal "fascists" in speech: 'Speaking at a benefit dinner for Faulkner University, President Trump's eldest son said that statements such as "we need borders" or "our founders were great people" had become hate speech on some college campuses.'
CHIEF OF STAFF. John Kelly's phone breached last December: "Tech support staff discovered the suspected breach after Kelly turned his phone in to White House tech support this summer complaining that it wasn't working or updating software properly. Kelly told the staffers the phone hadn't been working properly for months, according to the officials. White House aides prepared a one-page September memo summarizing the incident, which was circulated throughout the administration."
PUERTO RICO. Death toll doubles after Trump visit.
BIRTH CONTROL. Trump restricting access: 'On Friday, the departments of Health and Human Services, Treasury and Labor issued "interim final rules" to make more entities exempt from providing plans that cover contraceptives without a copayment. They will create what a senior HHS official described as limited exemptions for organizations that have a sincerely held religious or moral objection to providing birth control coverage.'
TIM MURPHY. Anti-abortion congressman to resign after it was revealed he encouraged his girlfriend to get an abortion: "The Pennsylvania Republican's about-face came after House GOP leaders and senior Republicans upped the pressure on Murphy to step down. Republican sources familiar with Murphy's thinking said the married father of one child initially believed he could weather a story in the Pittsburgh Post Gazette, revealing he had sent a series of text messages to his girlfriend — a psychologist half his age — encouraging her to have an abortion. Murphy has been a strongly anti-abortion lawmaker during his 15 years in Congress."
THRILL OF IT ALL. Sam Smith announces album release date, track list, and tour dates.
ALMOST LIKE PRAYING. Lin-Manuel Miranda and Marc Anthony, Ruben Blades, Camila Cabello, Pedro Capo, Dessa, Gloria Estefan, Fat Joe, Luis Fonsi, Juan Luis Guerra, Alex Lacamoire, John Leguizamo, Jennifer Lopez, Lin-Manuel Miranda, Rita Moreno, Ednita Nazario, Joell Ortiz, Anthony Ramos, Gina Rodriguez, Gilberto Santa Rosa, PJ Sin Suela, Tommy Torres, Ana Villafañe in benefit for Puerto Rico hurricane victims.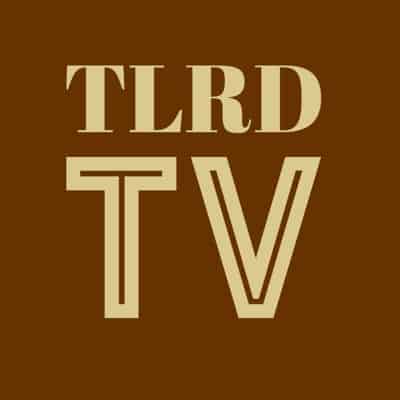 DETROIT. Conservative residents are unhappy about a gay hook-up billboard in their neighborhood.
A controversial billboard on McNichols, just east of I 75, advertising for male hook ups. @WWJ950 @FOX2Detroit pic.twitter.com/CjQ09xlQx1

— Charlie Langton (@charlielangton) October 6, 2017
NEW TUNE OF THE DAY. Maroon 5 and Julia Michaels "Help Me Out".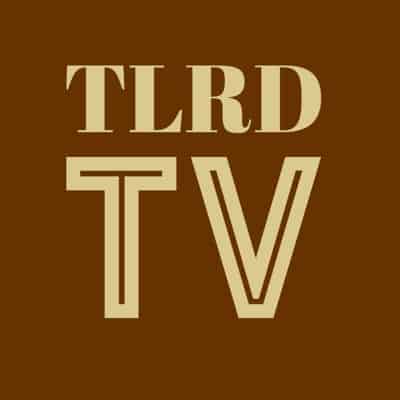 FRIDAY FLASH. Antonin the 2nd.
https://www.instagram.com/p/BYoPHKClu63/?hl=en&taken-by=antonin_the2nd
https://www.instagram.com/p/BX5clr7FoDi/?hl=en&taken-by=antonin_the2nd
https://www.instagram.com/p/BOptqF3lzzJ/?hl=en&taken-by=antonin_the2nd
https://www.instagram.com/p/BWAo1jQFLa2/?hl=en&taken-by=antonin_the2nd