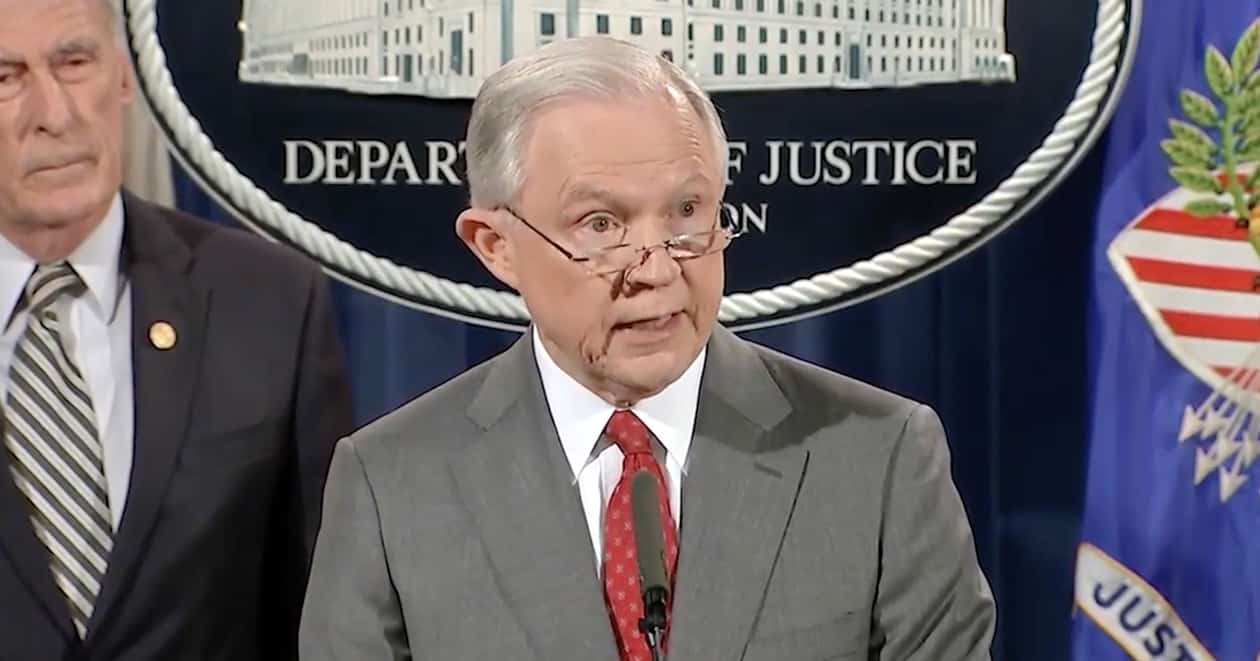 Attorney General Jeff Sessions personally ordered a DOJ hate crimes lawyer to Iowa to prosecute a case against a man who murdered a transgender high school student last year, the New York Times reports:
The Justice Department rarely assigns its lawyers to serve as local prosecutors, and only in cases in which they can provide expertise in areas that the federal government views as significant. By doing so in this instance, Mr. Sessions put the weight of the government behind a small-city murder case with overtones of gender identity and sexuality.
Kedarie Johnson, a 16-year-old in Burlington, Iowa, was shot to death in March 2016. Family and friends told local newspapers that he was gay, identified as both male and female and occasionally went by the name Kandicee. Christopher Perras, a Justice Department lawyer, will serve as a county prosecutor in the case, according to court documents filed on Friday.
"This is just one example of the attorney general's commitment to enforcing the laws enacted by Congress and to protecting the civil rights of all individuals," said Devin O'Malley, a spokesman for the Justice Department.
The NYT describes Sessions attitude towards transgender issues as having "nuances." He recently reversed an Obama-era policy that protected transgender people from discrimination under Title VII of the Civil Rights Act.
Earlier this year, Sessions vowed to "aggressively" pursue anti-transgender hate crimes.
Speaking at a Justice Department hate crimes summit in Washington in June, Sessions said "we have a responsibility to protect people's freedom, their religious rights, their integrity, their ability to express themselves, to push back against violence and hate crimes that occur in our country."
He noted specifically the duty to "enforce hate crime laws aggressively and appropriately where transgendered individuals are victims."
The Attorney General noted the sentencing of a Mississippi man last month to 49 years in prison for the murder of a transgender teenager, the first federal hate crimes prosecution involving the targeting of a transgender victim.