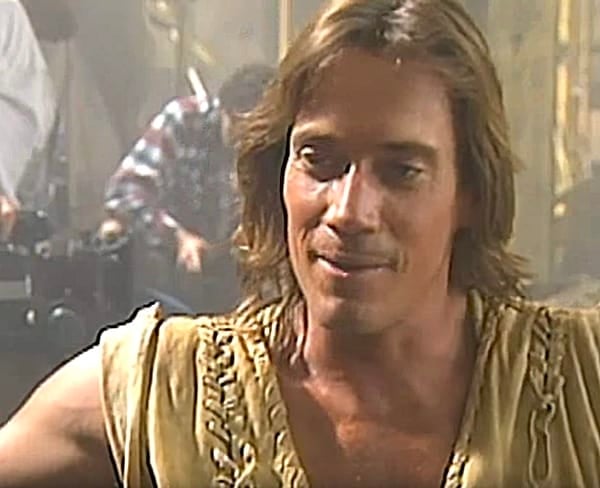 Actor Kevin Sorbo says he was sexually harassed by Gianni Versace in the '80s, when he was a model and before he was a famous actor, according to The Hollywood Reporter:
Sorbo says he was invited to a dinner party where he met Sophia Loren, opera star Luciano Pavarotti, Richard Gere and others. He was invited for several more dinner parties, each one with fewer attendees, until one time it was him and Versace alone, where he told Sorbo he wanted him in commercials advertising his fashion brand.
"All of a sudden, his hand goes up my leg," says Sorbo. "Dude, you know I'm straight?" he told Versace.
"This is why I like you. You're not a girly man. You are a man's man," Versace told Sorbo, according to his recollection.
"In life, you must f**k everything. You must do the dog, and the cat, and the boy, and the girl," the actor recalls Versace telling him.
Sorbo says that Versace tried to woo him over four separate dinners while they were negotiating a campaign. He never got it.