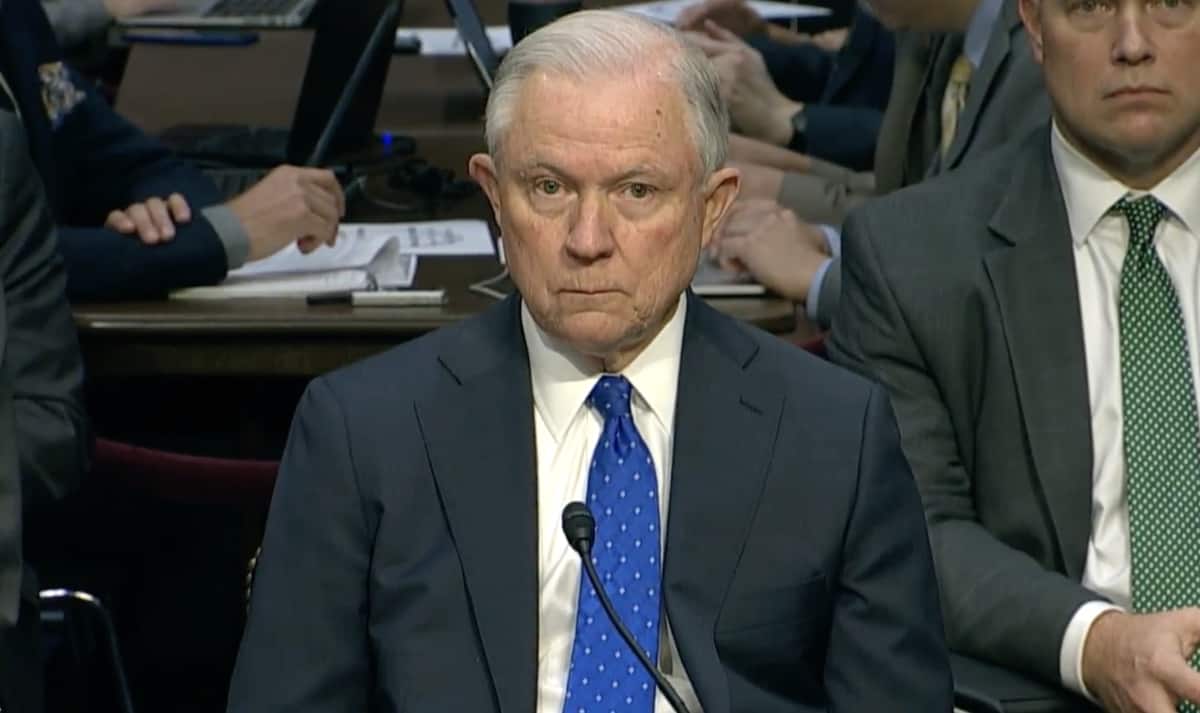 The Trump administration now wants time to speak in the "religious freedom" case going before the Supreme Court in early December.
Masterpiece Cakeshop v. Colorado Civil Rights Commission, involving anti-gay Colorado baker and his refusal to bake a cake for a gay couple's wedding, will be heard by SCOTUS on December 5.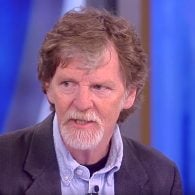 Think Progress reports:
The new motion, filed Wednesday, asks the Supreme Court for time to speak during oral arguments in December alongside the Alliance Defending Freedom, the anti-LGBTQ hate group representing Phillips. The United States should have room to participate, it argues, because of its unique perspective on the application of the First Amendment:
As a general matter, the United States has a substantial interest in the preservation of federal constitutional rights of free expression. In addition, the United States has a particular interest in the scope of such rights in the context of the Colorado statute here, which shares certain features with federal public accommodations laws, including Title II of the Civil Rights Act of 1964 and Title III of the Americans with Disabilities Act of 1990.
The United States is thus well positioned to address the reconciliation of content-neutral public accommodations laws with federal constitutional freedoms of speech and expression. Participation by the United States in oral argument would therefore materially assist the Court in its consideration of this case.
The DOJ filed an amicus brief siding with anti-gay baker Jack Phillips in September.
Acting Solicitor Gen. Jeffrey B. Wall filed a friend-of-the-court brief arguing that the cake maker's rights to free speech and the free exercise of religion should prevail over a Colorado civil rights law that forbids discrimination based on sexual orientation.
"A custom wedding cake is a form of expression," he said. "It is an artistic creation that is both subjectively intended and objectively perceived as a celebratory symbol of a marriage." And as such, the baker has a free-speech right under the 1st Amendment to refuse to "express" his support for a same-sex marriage, Wall argued.
The case of the Colorado cake maker has emerged as the latest battle in the culture wars. It is a clash between the religious rights of a conservative Christian against gay rights and equal treatment for same-sex couples.
Read the brief here.
The brief was filed in Masterpiece Cakeshop v. Colorado Civil Rights Commission, the case in which a Colorado bakery refused to serve a same-sex couple seeking a cake for their wedding reception. Lower courts have previously found that Masterpiece Cakeshop violated Colorado's non-discrimination law when it refused service to David Mullins and Charlie Craig.
Louise Melling, deputy legal director of the American Civil Liberties Union, had the following reaction:
"This Justice Department has already made its hostility to the rights of LGBT people and so many others crystal clear. But this brief was shocking, even for this administration. What the Trump Administration is advocating for is nothing short of a constitutional right to discriminate.
"We are confident that the Supreme Court will rule on the side of equal rights just as the lower courts have."
In July 2012, David Mullins and Charlie Craig went to Denver's Masterpiece Cake Shop, owned by Phillips,  looking for a cake to celebrate the couple's upcoming nuptials.
Phillips denied the couple's request and later admitted he had turned away other same-sex couples as a matter of policy.
In 2013, a judge ruled against Phillips. The Colorado Civil Rights Division's [CCRD's] decision noted evidence in the record that Phillips had expressed willingness to take a cake order for the "marriage" of two dogs, but not for the commitment ceremony of two women, and that he would not make a cake for a same-sex couple's wedding celebration "just as he would not be willing to make a pedophile cake."
Phillips and his lawyers, the ultraconservative anti-gay legal group Alliance Defending Freedom, have been appealing the ruling since, and losing each time, which is now why it has reached SCOTUS.