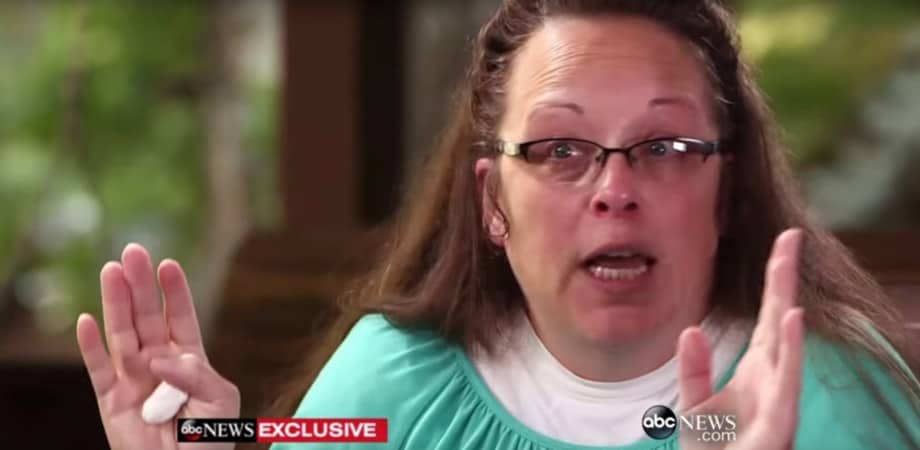 Kentucky Clerk Kim Davis, who shot to fame after she refused to sign same-sex marriage licenses in Rowan County, is on a nine-day muck-spreading tour of Romania.
Davis, who was provided legal representation by Liberty Counsel, is accompanying the anti-LGBT litigation group's vice president of legal affairs and chief litigation counsel Harry Mihet.
The Lexington Herald-Leader reports:
A news release from the Orlando-based Liberty Counsel said that more than three million Romanian citizens have signed a petition asking for the nationwide referendum defining marriage as between one man and one woman.
The nation's population is about 20 million.
The petition has been unanimously approved by Romania's Constitutional Court and is awaiting final approval in its Senate before a public vote can occur, according to Liberty Counsel.
Davis and Mihet are holding conferences in Romania's largest cities, according to the release. The two have already met with two Archbishops of the Orthodox Church.
The press release stated that "same-sex 'marriage' and freedom of conscience are mutually exclusive, because those who promote the former have zero tolerance for the latter."
Take a moment…
In a stroke of genius, comparing a personal belief based in a non-existent deity to the persecution and repression of an entire nation under Nicolae Ceaușescu's communist regime, Mihet added that Romanians "are receiving [Davis] tearfully and very warmly, because they can still remember the not-so-long-ago days when they were themselves persecuted and imprisoned for their conscience."
Take another moment…breathe….