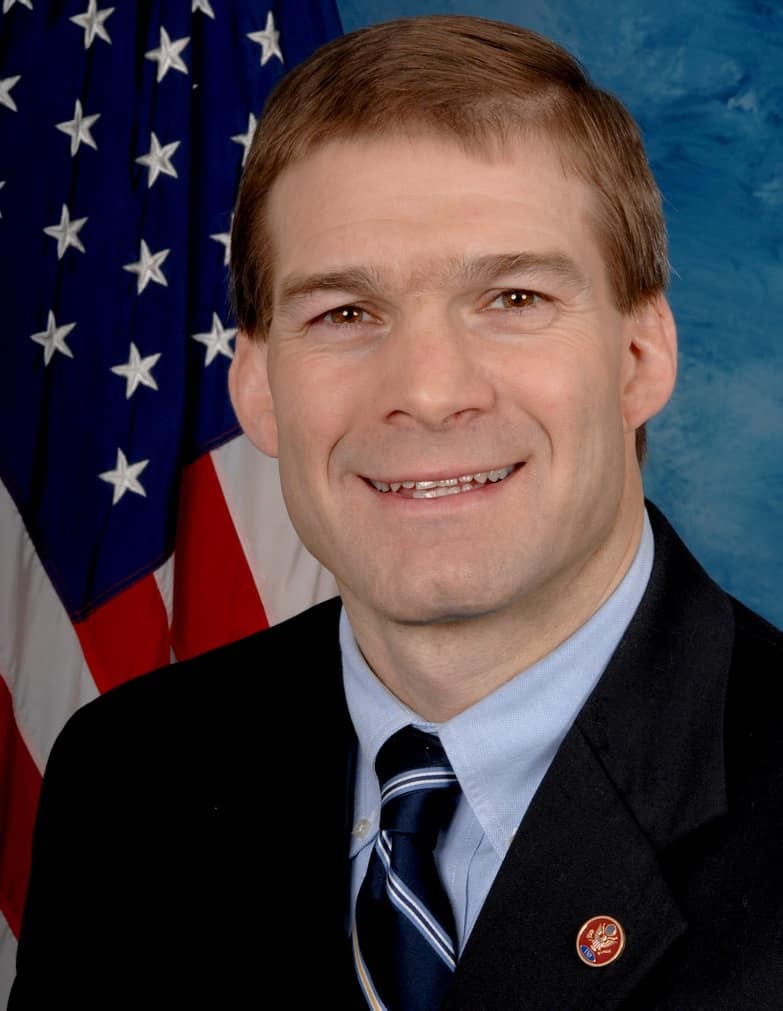 After much hemming and hawing on Capitol Hill Tuesday as to which Republican Congressman had guaranteed Kim Davis a seat in the chamber for President Obama's final State of the Union, we finally learned that House Freedom Caucus Chairman Jim Jordan (R-Ohio) was the one responsible for the invite.
Kim Davis invited to SOTU by Rep. Jim Jordan, according to Dem aide. (Jordan's shop hasn't responded to email)

— Jennifer Bendery (@jbendery) January 12, 2016
While the story would have seemingly ended with that revelation, the plot thickened when Jordan was approached by press to confirm the news. Asked if he had given a ticket to Davis, Jordan seemed perplexed.
Jordan did not know he had invited Davis until The Huffington Post asked him about it and he checked with his staff.
"I didn't invite anyone," Jordan initially said late Tuesday afternoon, as he was jogging to House votes. When pressed on whether he had given his ticket to the Family Research Council, which then gave it to Davis — which is what a Democratic aide told HuffPost had happened — Jordan said he would have to confirm with his office. "I don't know," he said.
"My understanding is they gave them to the Family Research Council," Jordan said, promising to call his staff and get back in touch.
Jordan was later spotted in the Capitol basement, on the phone with his communications director, confirming what had happened.
"Yeah, so we gave a ticket to — at the request of the Family Research Council — we gave the ticket to Kim Davis' family," he said.
Jordan says that he only found out that Davis was attending the State of the Union today and he's "OK" with her attending. He remarked, "…I'm being totally honest with you: That's — Family Research Council asked us, her family wanted a ticket, and we said 'OK.'"
Also in the audience tonight at the State of the Union will be Mat Staver, Kim Davis' lawyer, and gay marriage plaintiff Jim Obergefell.