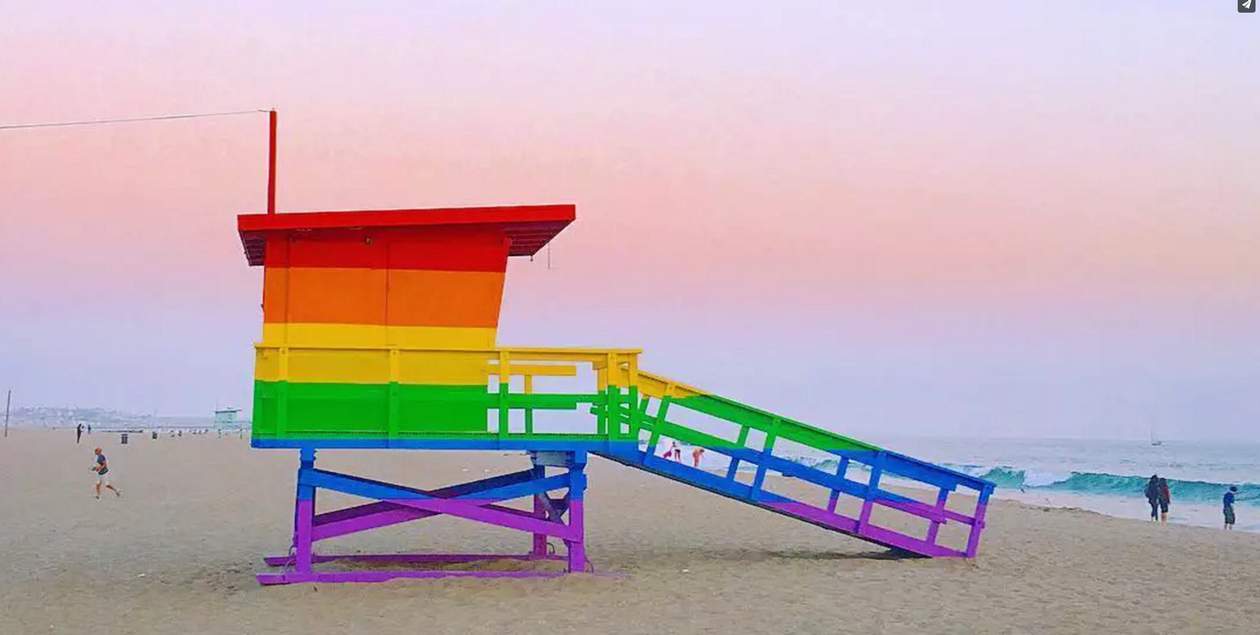 A rainbow lifeguard tower in Venice, California which was the subject of a petition campaign to keep it from being repainted to the standard blue color of other lifeguard towers has been saved.
The L.A. County Board of Supervisors voted unanimously to save the rainbow after receiving a huge number of signatures in favor, the L.A. Daily News reports:
"We received 11,000 signatures on a petition from that area, saying no no, we love it, we'd really like to keep it," said Supervisor Sheila Kuehl, who introduced the motion to let the stripes stand.
The board voted unanimously in support of Kuehl's motion, which included dedicating the tower in memory of the late Bill Rosendahl, the first openly gay man elected to the Los Angeles City Council. The section of Venice Beach where the lifeguard tower stands also was renamed after him.
…"This lifeguard tower represents a new way for the LGBT community to feel included," Grant Turck, president and founder of Venice Pride, told the board. "It's a monument to acceptance."
Kuehl, whose district includes Venice, agreed.
"The lifeguards and fire department are very strongly in favor of this, in case anybody wonders what it's like for them to have a rainbow tower on the beach," Kuehl added.
Watch the campaign video to save the tower:
https://vimeo.com/227905654