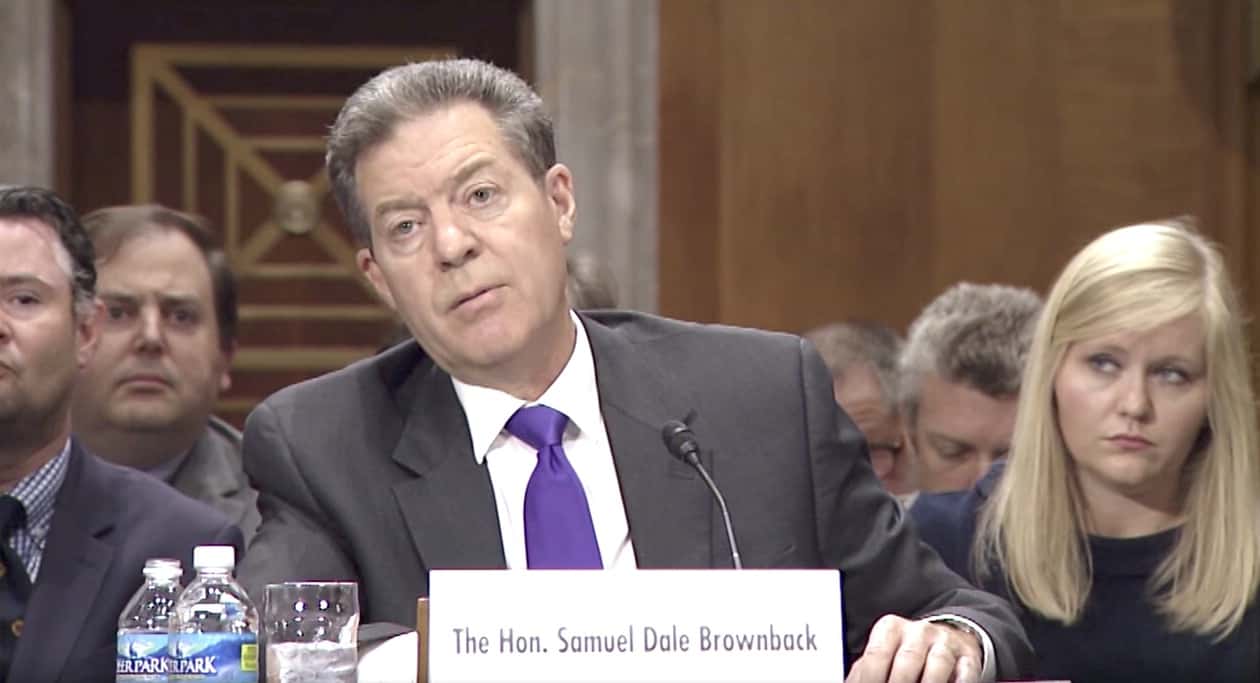 Sam Brownback, Trump's nominee for ambassador-at-large for international religious freedom, refused to condemn executions of people for being gay and can't give a good reason for rescinding an order as governor of Kansas which protected the rights of LGBT workers.
Brownback in 2015 rescinded the order issued in August 2007 by then-Gov. Kathleen Sebelius that banned discrimination against gays, lesbians, bisexuals and transgender individuals in hiring and employment agencies under the governor's direct control. He told the Senate Foreign Relations Committee at his confirmation hearing that Sebelius, a Democrat, had acted unilaterally and undercut the Kansas' legislature.
Democratic Sen. Tim Kaine, a former Virginia governor, asked Brownback whether such an order sends a clear signal to a state's agency chiefs that discrimination based on sexual orientation won't be tolerated.
"I think that would be a rational thing," Brownback responded. "I just don't think it's a right that the executive branch should create without the legislative branch."
Kaine also asked Brownback, "Is there any circumstance under which criminalizing, imprisoning, or executing people based on their LGBT status could be deemed acceptable because somebody asserts that they are religiously motivated in doing so?"
Replied Brownback: "I don't know what that would be, in what circumstance, but I would continue the policies that have been done in the prior administration in working on these international issues."
Answered Kaine: "I really would expect an unequivocal answer on that but my time is up."
Watch: