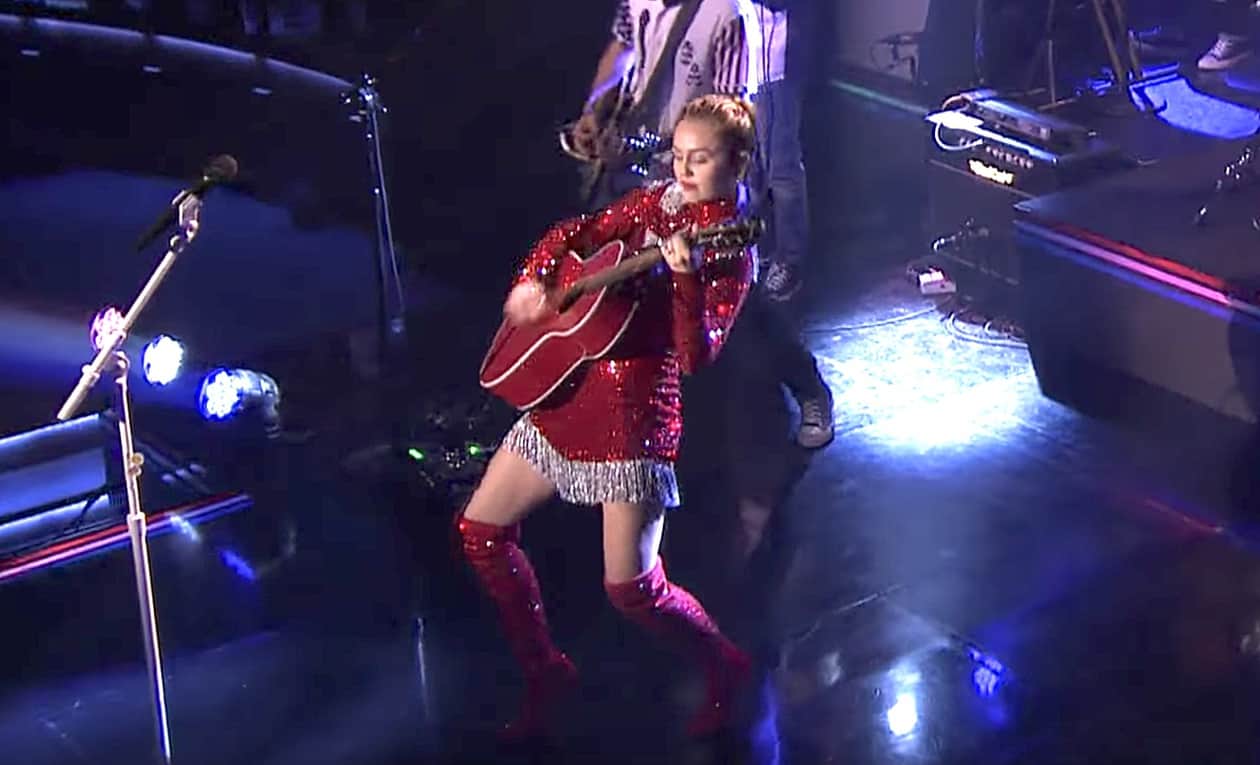 Miley Cyrus performed on last night's The Tonight Show, turning out a rendition of Nancy Sinatra's classic "These Boots are Made for Walkin'" which she dedicated to Hillary Clinton.
Watch:
https://www.youtube.com/watch?v=dL3zjBVeLdg
Clinton had appeared on the show earlier, and was written "thank you" notes by the show's female writers in a touching segment in which Cyrus also appeared, penning her own note, and asking for a hug.
And Fallon has his own set of notes to write to Clinton, considering how he normalized her opponent Donald Trump during the campaign.
Watch: