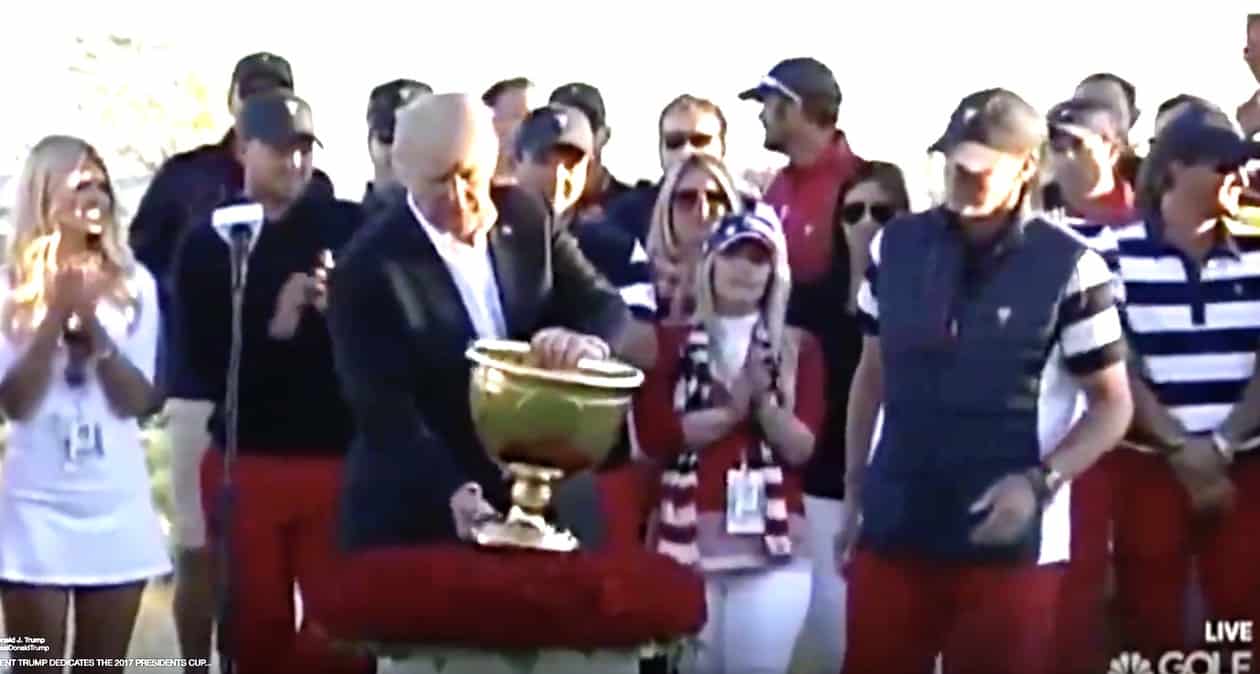 Donald Trump dedicated a golf trophy on Sunday to the people of Puerto Rico "who have really suffered over this last short period of time" as a humanitarian crisis to which he has not adequately responded continued to unfold in the U.S. territory.
The trophy dedication followed a weekend of attacks on the mayor of San Juan.
Said Trump, presenting the Presidents Cup trophy:
"On behalf of all of the people of Texas, and all of the people – if you look today and see what is happening, how horrible it is, but we have it under really great control – Puerto Rico and the people of Florida who have really suffered over this last short period of time with the hurricanes, I want to just remember them. And we're going to dedicate this trophy to all of those people that went through so much that we love, a part of our great state, really a part of our great nation."
Watch:
https://twitter.com/realDonaldTrump/status/914661855947366406?ref_src=twsrc%5Etfw&ref_url=https%3A%2F%2Fwww.theguardian.com%2Fworld%2F2017%2Foct%2F02%2Fdonald-trump-puerto-rico-presidents-cup-golf-trophy-hurricane-victims
But at least one attendee wasn't impressed with Trump dedicating a trophy to people who still need food, fuel and basic commodities.
"You don't give a shit about Puerto Rico!" one attendee yelled.