UNLEASHED. Something's different with Trump lately, says Maggie Haberman. "I think the last couple of day's tweets have been markedly accelerated in terms of seeming a little unmoored."
THERESA MAY. British Prime Minister condemns Trump's retweet of anti-Muslim videos: "Britain First seeks to divide communities through their use of hateful narratives which peddle lies and stoke tensions. They cause anxiety to law-abiding people. British people overwhelmingly reject the prejudiced rhetoric of the far-right, which is the antithesis of the values that this country represents – decency, tolerance and respect. It is wrong for the President to have done this."
SOAP OPERA SIN. Who has signed on to play Alexis Carrington in the Dynasty reboot?
LIFE IN HELL. With the Trump's White House Christmas decorations.
DISDAIN. Black WH reporter April Ryan not invited.
GARRISON KEILLOR. Fired for sexual misconduct. '"A Prairie Home Companion" creator Garrison Keillor announced Wednesday that he has been fired from Minnesota Public Radio amid allegations of inappropriate actions toward a co-worker, making him the second round-spectacled nerd from Minnesota to come under fire in recent weeks for workplace misconduct. Keillor hosted the wry Midwestern variety program from its debut in 1974 until 2016.'
DAVID SWEENEY. NPR Chief News Editor leaves after sexual harassment allegations: "David Sweeney is no longer on staff," Chris Turpin, acting senior vice president of news, said in an email to staff."This is a difficult time for our newsroom and I'm committed to supporting all of you as we move forward. I know you appreciate that there are some questions I cannot answer in keeping with our practice to not comment on personnel issues, but I will do my best to address those I can."
RIDLEY SCOTT. On replacing Kevin Spacey with Christopher Plummer in All the Money in the World: " I sat and thought about it and realized, we cannot. You can't tolerate any kind of behavior like that. And it will affect the film. We cannot let one person's action affect the good work of all these other people. It's that simple."
https://www.youtube.com/watch?v=0EQuVfP-vXs
HATCH ACT. U.S. Office of Special Counsel opens file on Kellyanne Conway. "Walter Shaub, the former director of the Office of Government Ethics, filed a complaint with the Office of Special Counsel last week alleging that Conway violated the Hatch Act, a decades-old law prohibiting federal employees from using their offices to campaign for or against political candidates."
PORTLAND. Gay club The Embers Avenue to close abruptly after owner suffers stroke. "Unfortunately The Embers Avenue will be closing as of 2:30am on Friday morning. The main owner of our beloved club has had a massive stroke and we can no longer operate as a business"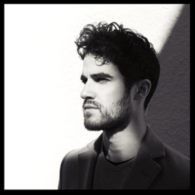 HOMEWORK. Darren Criss announces new EP.
NORTH CAROLINA. PFLAG banned from local holiday parade: "The separate group was PFLAG, which includes parents of LGBTQ children. Donna Brown Odrosky, president of the group's Salisbury-Rowan chapter, said the parade's organizers objected to her members' attire: rainbow-colored Mardi Gras beads, rainbow designs on their hats and black PFLAG shirts."
WHOOPSIE DAISY OF THE DAY. When Katy Perry kicks a ball in your face.
MESMERIZING HOT TUB OF THE DAY. "Liquid" sand.
HUMP DAY HOTTIE. Michael Knin.