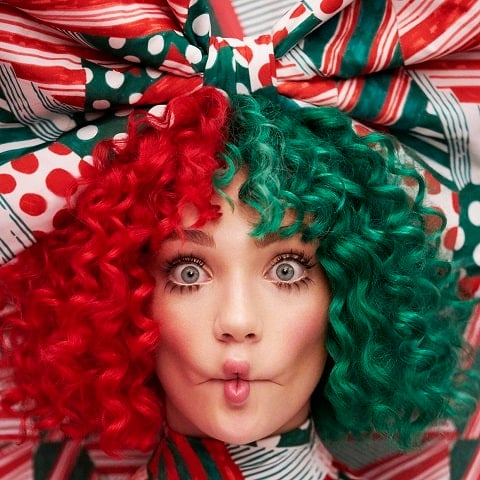 This week in New Music: Sia casually throws out the best Christmas album since 2012, Björk moves on from heartache in search of Utopia and German composer Nils Frahm announces a new album for January 2018.
---
Sia – Everyday Is Christmas
You can look at Sia's Christmas album in two ways. A cynical attempt to fill the massive and lucrative gap of decent Christmas songs since around 1995 or a brilliant and lovely holiday album that is entirely sincere. Or both perhaps.
Basically, Sia's on to a massive winner. At least half of these songs will still be doing the rounds in a few generation's time. Her kids can rest easy. The grandkid's college fees are sorted.
Written with her regular partner Greg Kurstin, the album as a whole is likely to piss off the Southern Baptist Convention as there is nary a mention of da witta baby Jesus.
Doing away with her usual electronic/EDM sound, Sia goes for broke on Everyday Is Christmas. From the opening doo-wop-soul fusion of "Santa's Coming For Us" (no, not in a threatening way) to the schmaltzy "Candy Cane Lane" to the rather silly 50s era "Snowman" (her snow-based love is melting) to "Ho Ho Ho" which will be in every advert next year to the gorgeous "Underneath the Mistletoe" and right to the even more lovely "Underneath the Christmas Lights," this is by far the best Christmas album since Tracey Thorn's Tinsel and Lights.
---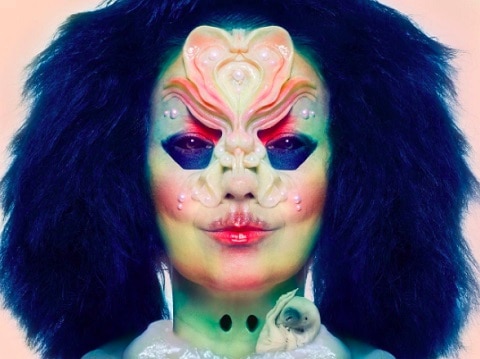 Björk – Utopia
While the 2015 album Vulnicura was unusually personal for Björk, detailing as it did a painful breakup with her long-term partner, on her ninth studio album Utopia she is reborn. So much so that she has suggested it is her "Tinder album."
While Vulnicura was harsh and heavy, there is a lightness to Utopia that harkens back to earlier albums like Vespertine, placing Björk firmly back in the frame as a nature goddess, this time with more than a hint of cheeky playfulness.
In "Courtship" she sings "He turned me down, I then downturned another who then downturned her."
"Will we stop seeing what unites us," she wonders, "But only what differs?" But don't be disheartened by Grindr lads.
As you narrate your own hearttale
You thread souls into one beam
The love you gave and have been given
Weave into your own dream
I trust my cells to rearchive
My love historic stream
Though just to be certain, Björk's Utopia is not the love of a good man, it's the rejection of the assholes.
On "Tabula Rasa" she explains:
"We are swollen from hiding his affairs.
"Tabula rasa for my children
"Not repeating the fuck-ups of the fathers
"For us women to rise and not just take it lying down."
Some reviewers have noted that in many ways Utopia is lacking in what you might consider to be music in the traditional sense. It's all loops and nuances but those noises are a mere background for Bjork's voice and ultimately her message:
"Watch me form new nests
"Weave a matriarchal dome
"Build a musical scaffolding
"Between sleep and awake
"Day and night
"Between night and day."
One of the albums of the year.
---
Nils Frahm – All Melody
German composer Nils Frahm has announced a new album All Melody which is set for release on January 26th.
All Melody follows 2015's Solo (apart from various collaborations and bits n' bobs) and 2013's utterly stunning Spaces.
On All Melody, Frahm said:
"The music I hear inside me will never end up on a record, as it seems I can only play it for myself. This record includes what I think sticks out and describes my recent musical discoveries in the best possible way I could imagine."
If you're not familiar with Frahm, think Max Richter, Peter Broderick, Hauschka and Olafur Arnalds.
You can preorder the album here and watch a studio-porn trailer below.