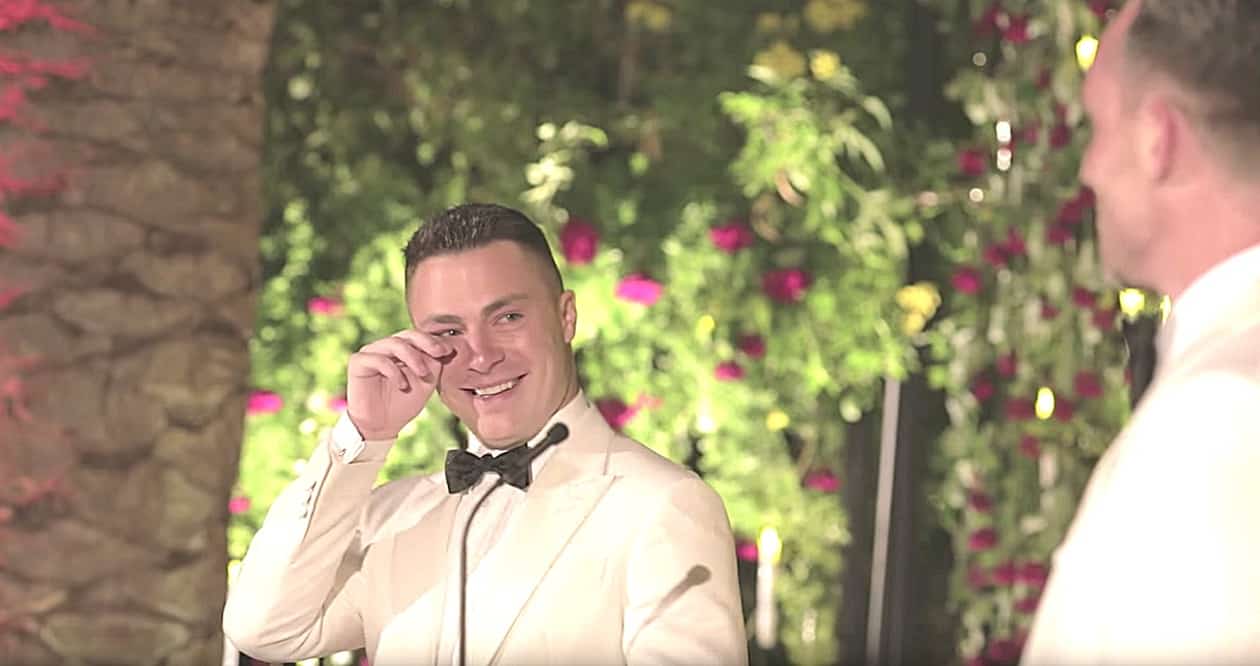 Teen Wolf actor Colton Haynes married Beverly Hills florist-to-the-stars Jeff Leatham on October 28 in Palm Springs, and today Haynes shared a brief video of the pair coming together before their 120 guests.
Wrote Haynes:
"This video makes me cry every single time i watch it. It was the most special day of my life and we wanted to share a little bit of it with y'all. I don't know what I'm gonna do when i see the whole video lol but I really want to thank the incredible team of photographers & videographers that helped capture such a special moment. HOPE YALL ENJOY & CRY HAPPY TEARS 🙂 More to come & can't wait to share more stories of our special day 🙂 Love you Jeff & to everyone supporting us on this magical journey 🙂 #LOVEWINS"
Watch:
https://youtu.be/6rGsmQGqM80
The couple was married by their longtime friend, Kardashiansstar Kris Jenner, People reported:
"It's just amazing when you find someone who kind of teaches you to love yourself more," Haynes tells PEOPLE. "The really great thing about being with Jeff is that since we got together my relationships with my friends have gotten better, my family relationships have gotten better. When you learn to really love someone, it's completely life-changing. Now we have this beautiful life together and this epic journey ahead."
Guests — including Modern Family's Sofia Vergara and husband Joe Manganiello, Melanie Griffith, Jesse Tyler Ferguson, Lisa Rinna, Chelsea Clinton, Dylan O'Brien, Emily Rickards, Billie Lourd and Cheyenne Jackson — adhered to a black-and-white dress code and enjoyed a cocktail hour before the ceremony and a full-on dance party afterward.