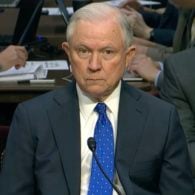 JEFF SESSIONS. Attorney General will go before the House Judiciary Committee next week: "Democrats are particularly interested in his ties to former Trump campaign staffer George Papadopoulos, who pleaded guilty to lying to FBI agents about contacts with Russians. Court documents revealed that Papadopoulos had offered to set up a meeting between Moscow and then-candidate Donald Trump. They want to know why Sessions, an Alabama senator (R), failed to previously disclose Papadopoulos's offer to use his contacts and set up a meeting with Russian President Vladimir Putin in March 2016."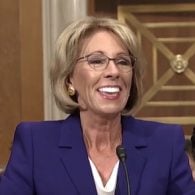 BETSY DEVOS. Anti-LGBTQ Education Secretary expected to resign. "I'll tell you, in Washington education circles, the conversation is already about the post-DeVos landscape, because the assumption is she won't stay long," Toch told Politico. "I think she's been probably one of the most ineffective people to ever hold the job."
ED WESTWICK. Actress says Gossip Girl star raped her: "So I went and laid down in the guest room where I eventually fell asleep, I was woken up abruptly by Ed on top of me, his fingers entering my body. I told him to stop, but he was strong," Cohen wrote. "I fought him off as hard as I could but he grabbed my face in his hands, shaking me, telling me he wanted to f**k me. I was paralyzed, terrified. I couldn't speak, I could no longer move. He held me down and raped me."
SIA NUDE PHOTO. The singer heard paparazzi were going to release a nude photo of her so she released it herself.
UK. Matthew Scully-Hicks sentenced to 18 years for murder of toddler.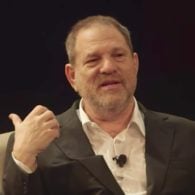 HARVEY WEINSTEIN. Ben Affleck pledges to donate all future Harvey Weinstein company and Miramax residuals. "The money, he vows, will go to either Film Independent, a non-profit geared toward helping indie filmmakers, or the anti-sexual violence organization RAINN."
RONAN FARROW. On Weinstein's tactics: "He began to hire private security agencies to collect information on the women and the journalists trying to expose the allegations. According to dozens of pages of documents, and seven people directly involved in the effort, the firms that Weinstein hired included Kroll, which is one of the world's largest corporate-intelligence companies, and Black Cube, an enterprise run largely by former officers of Mossad and other Israeli intelligence agencies."
MATT LEBLANC. Proud silver fox.
JOE BIDEN. On 2020: "Yes, I think I'm qualified, but that doesn't mean I should be president or that I will run for president.The honest to God answer is that I don't know."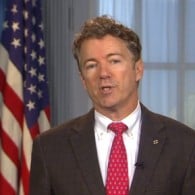 YARD CLIPPINGS. Rand Paul assault a dispute over landscaping: "Mr. Paul, 54, has long stood out in the well-to-do gated neighborhood south of Bowling Green, Ky., that he calls home. The senator grows pumpkins on his property, composts and has shown little interest for neighborhood regulations. But the spectacle of the incident — one former doctor attacking another in broad daylight — was altogether different. Competing explanations of the origins of the drama cited stray yard clippings, newly planted saplings and unraked leaves."
FLORIDA STATE. Greek activities suspended after frat pledge's death: "The decision to suspend all fraternities and sororities indefinitely comes after the death of 20-year-old Andrew Coffey of Pompano Beach who was found unresponsive at about 10:25 a.m. Friday, the morning after a house party about a mile from campus. Coffey, a Pi Kappa Phi fraternity pledge, was given medical treatment but died on the scene."
PIZZA OF THE DAY. The world's largest deliverable pie.
SECRET SESSION OF THE DAY. Taylor Swift.
CIRCLE OF LIFE. Elton John at the 20th anniversary of the Broadway show.
TOO HOT FOR TUESDAY. Federico.
https://www.instagram.com/p/BW-cdvHDncn/?taken-by=ohmyfred