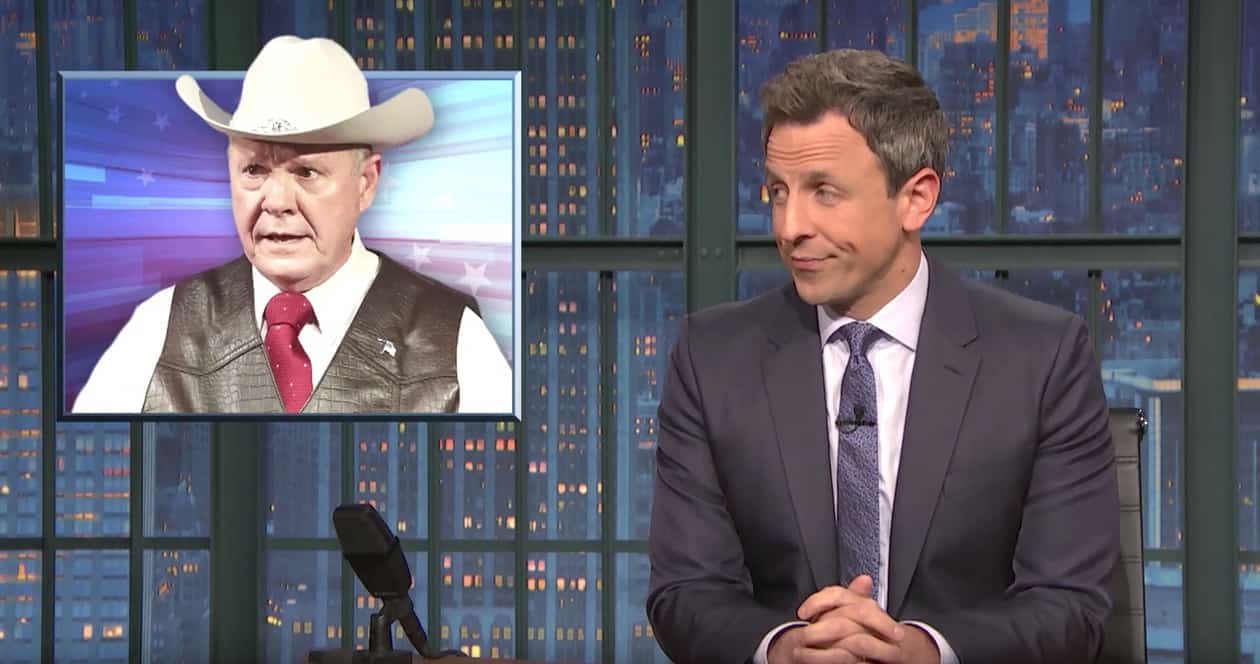 After a quick, hilarious look at Donald Trump's trip to Asia and his childish behavior in that part of the world ("Did we elect a president or one of the South Park kids?"), Meyers turned to the allegations mounting against GOP Senate candidate Roy Moore on Monday night.
Five women have come out with sexual allegations against Moore yet the "the paranoid right-wing fringe" continues to believe there is a vast conspiracy at work to destroy him.
Said Meyers:
"Not only are the accounts from Moore's accusers credible and supported by more than 30 sources, but the people who know Moore have since come forward to corroborate the fact that Moore liked to date teen girls….and despite the evidence Moore's allies have gone to truly grotesque lengths to defend him."
Meyers then presented the most jaw-dropping part of the segment: State Rep. Ed Henry speaking to Anderson Cooper in defensive gobbledy-gook. Henry has said that the women coming out against Moore should actually prosecuted.
CNN's Brooke Baldwin spoke with an equally heinous defender, a local Alabama reporter with terrible greasy bangs who compared Moore's sexual assault with stealing a lawnmower.
Quipped Meyers: "Although maybe you should steal a lawnmower to cut those bangs."
Watch:
https://www.youtube.com/watch?v=gFbY974MF88