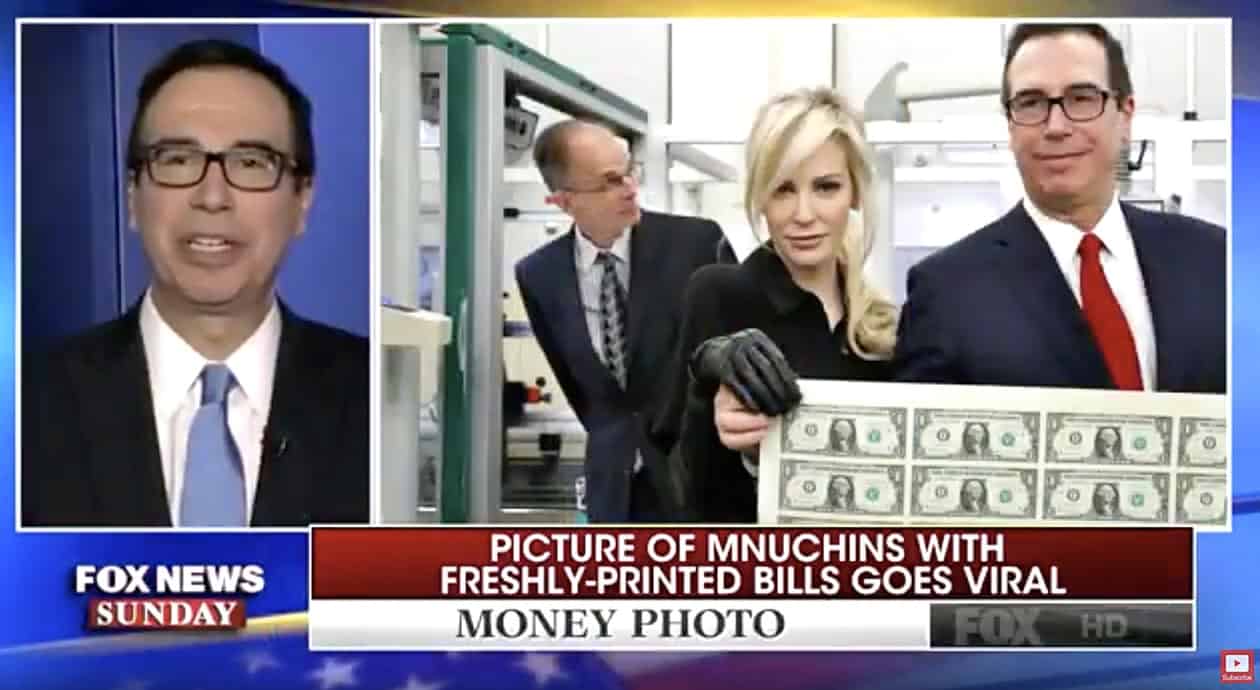 Treasury Secretary Steven Mnuchin and his out-of-touch wife Louise Linton were last in the news after taking a government plane to view the solar eclipse in Kentucky, and then punctuating their trip with an Instagram post in which Linton bragged about the expensive fashion she was wearing.
This week, a photo went viral of the couple in which they posed with the first printed dollar bills bearing Mnuchin's signature.
The sight of Mnuchin and a black leather gloved-Linton posing with cash was not lost on the public, one of whom (a CNBC reporter) said they looked like Bond villains.
Why do Treasury Sec Mnuchin and his wife insist on posing for photos that make them look like Bond villains? pic.twitter.com/2auZr3LGoP

— Christina Wilkie (@christinawilkie) November 15, 2017
Mnuchin took that as a great compliment, telling FOX News Sunday's Chris Wallace, "I never thought I'd be quoted as looking like villains from the 'James Bond' [movies]. I guess I should take that as a compliment that I look like a villain in a great, successful 'James Bond' movie."
Watch:
https://www.youtube.com/watch?v=U9qp8IKtPJw