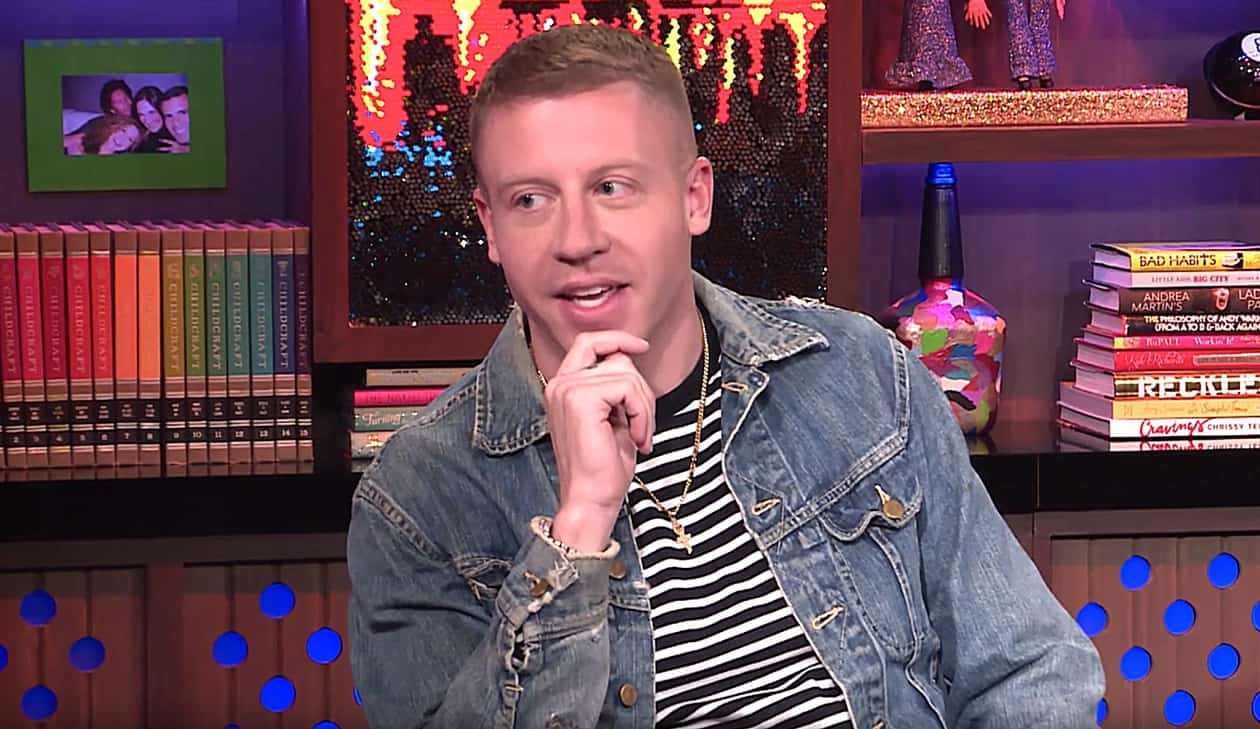 Macklemore appeared on Watch What Happens Live! this week and a viewer asked him about a painting he owns which features Justin Bieber and a strategically placed stack of buttery pancakes.
You can view it HERE.
Macklemore said he uses the painting, which hangs in his bedroom, for a very specific purpose.
Watch: