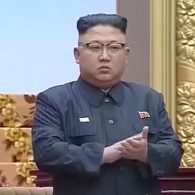 PROVOCATION. North Korea launches a ballistic missile: 'Bloomberg reported that the missile crashed into the sea. "We confirm that we have detected a North Korean ballistic missile launch. The missile is still travelling towards the direction to the East Sea, as we are monitoring right now," a South Korean military official told NBC.'
DELETE YOUR ACCOUNT. Armie Hammer did after a "bitter AF" Buzzfeed article about his career.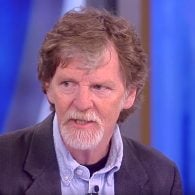 PRESS ALERT. 46 national, state, and local organizations call on the press to reject anti-LGBTQ talking points when reporting on the upcoming SCOTUS Masterpiece Cakeshop case: "Referring to the matter at the center of this case as religious freedom or religious liberty is deceptive and factually inaccurate branding started by anti-LGBTQ organizations and political strategists to obfuscate the actual harm that can and will be done to LGBTQ and other marginalized people under these exemptions. This is not a neutral framing of this debate, but is language that is driven by some of the most fringe and anti-LGBTQ organizations in the United States including Family Research Council, Mass Resistance, and Liberty Council. In contrast, the term religious exemptions is factually accurate and neutral. It does not take a particular side in this issue, and does not adopt the language of organizations squarely against LGBTQ rights."
PULLING OUT. Chuck and Nancy pull out of Trump meeting after tweet: '"Given that the President doesn't see a deal between Democrats and the White House, we believe the best path forward is to continue negotiating with our Republican counterparts in Congress instead," House Minority Leader Nancy Pelosi (D-Calif.) and Senate Minority Leader Charles Schumer (D-N.Y.) said in a joint statement.'
https://twitter.com/realDonaldTrump/status/935513049729028096?ref_src=twsrc%5Etfw&ref_url=http%3A%2F%2Fthehill.com%2Fhomenews%2Fadministration%2F362121-democrats-pull-out-of-white-house-meeting-with-trump
MASTERPIECE CAKESHOP. Roy Moore-funded group chimes in: "Moore's group, called the Foundation for Moral Law, took the side of Lakewood baker Jack Phillips and contended that he shouldn't be compelled to create a wedding cake for a gay couple because doing so would conflict with his Christian beliefs about marriage."
KEITH OLBERMANN. I'm retiring from political commentary.
NEW VIDEO: After "Pocahontas," Trump's an ex-president waiting to happen – imminently. So this will be the last episode of #TheResistanceGQ. If you're a political account and I unfollow you it ain't personal. And I recommend everybody follow @ddale8 pic.twitter.com/NzguN6uvL3

— Keith Olbermann (@KeithOlbermann) November 27, 2017
MEXICO. Huge national park created to protect marine life.
WYOMING. Casper gay rights group proposes nondiscrimination resolution.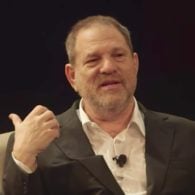 HARVEY WEINSTEIN. Disgraced mogul hit with sex trafficking lawsuit: "The federal lawsuit filed Monday by Kadian Noble alleges Weinstein enticed her in Cannes France with the promise of a film role, then forced her to engage in a sex act in his hotel room. The actor also alleges that Weinstein's brother and the Weinstein Company were complicit in the scheme. Sexual assault and battery claims often must be filed within five to 10 years of the incident. But the statute of limitations for civil claims of sex trafficking is longer: They can be brought within 10 years of the alleged incident, potentially exposing Weinstein to further legal action."
NO LONGER VITAL. Daniel Day-Lewis reveals why he's quitting acting.
PROVINCETOWN. David Drake named new Artistic Director of the Provincetown Theater. 'To start "rebalancing" what the theater has to offer and "redefine the mission," board president David Wilson on Monday announced Obie Award-winning playwright/performer David Drake ("The Night Larry Kramer Kissed Me") as the new artistic director. Although Drake has directed and performed before at the theater — including a well-received "Our Town" and a gender-swapped "The Importance of Being Earnest" — he will be reintroduced to the community next month with "A Very Townie Christmas" musical holiday revue.'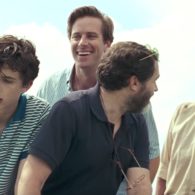 AWARDS. Call Me By Your Name and Get Out split up the Gotham Awards: "Get Out (with 3 wins) and Call Me By Your Name (with 2 including Best Feature) dominated the Gotham Awards last night taking the bulk of the prizes. That didn't leave much for other contenders though A24 movies The Disaster Artist and Lady Bird scored both leading acting awards. Entirely shut out despite multiple nominations: The Florida Project, Good Time, and I Tonya."
NEW ALBUM? Frank Ocean suggests one might be on the way.
CPR ASSIST. Motivational CPR dummy mourns its dead son.
4:20 AM. And Marky Mark is done with his workout.
MUSIC VIDEO OF THE DAY. Sufjan Stevens "The Greatest Gift".
TOO HOT FOR TUESDAY. Joel Green.
https://www.instagram.com/p/BJu4lNRhEuF/?taken-by=green.joel
https://www.instagram.com/p/BVua1ERgcQC/?taken-by=green.joel
https://www.instagram.com/p/BXnL20vgf0O/?taken-by=green.joel
https://www.instagram.com/p/BZjE5X-A3wK/?taken-by=green.joel
https://www.instagram.com/p/BaZsfdYgZ9r/?taken-by=green.joel