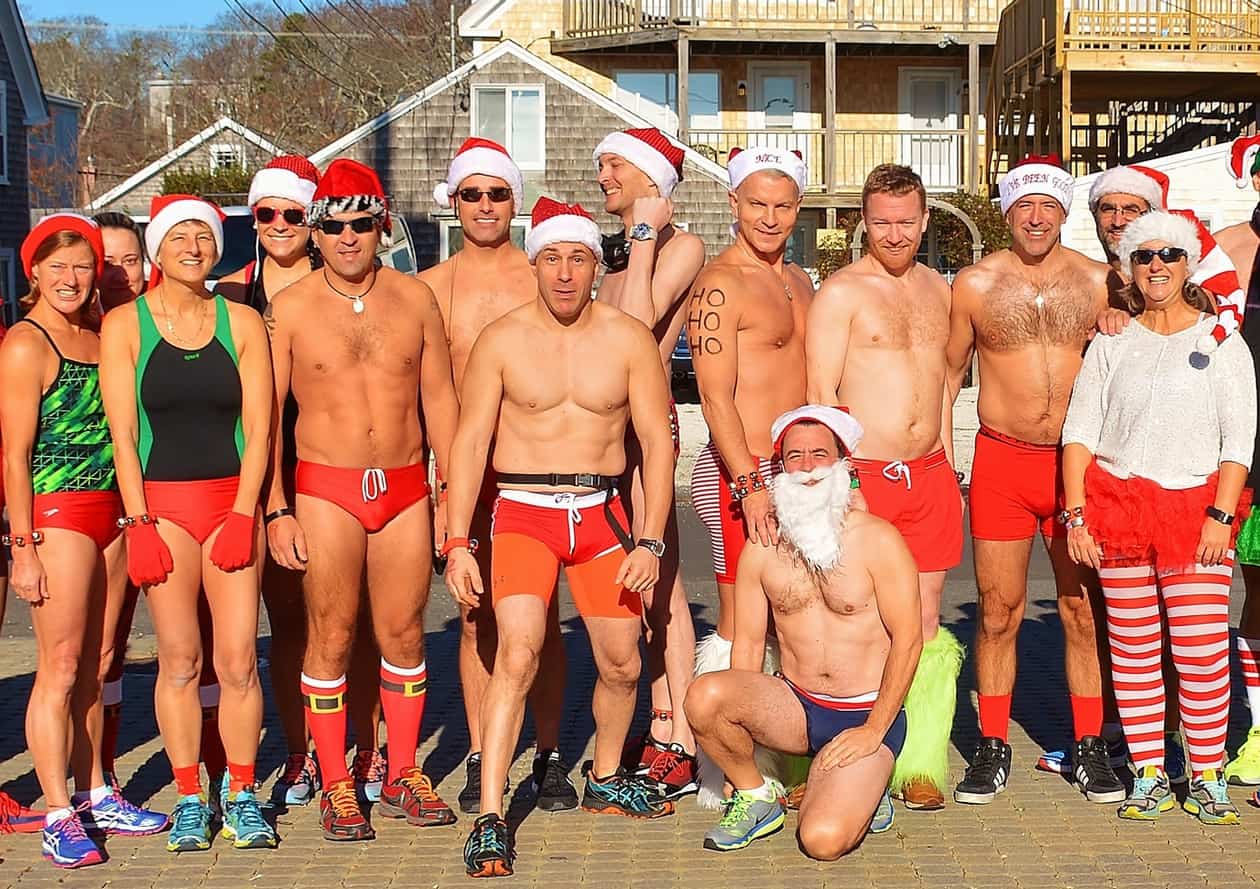 It's "Holly Folly'. What are you up to this weekend?
Grab a friend and shake things up a bit with an easy and affordable trip to Provincetown?
Provincetown This Winter.
Indulge this weekend.
It's Ptown's annual HOLLY FOLLY: three days of entertainment, food, shopping, nightlife, and festive events created to welcome the winter season to the gayest resort town in the nation.
Easy & Affordable
And this year for the first time EVER, Bay State Cruise Company is running from Boston to Provincetown throughout the weekend (just 90 minutes), so you don't even have to drive.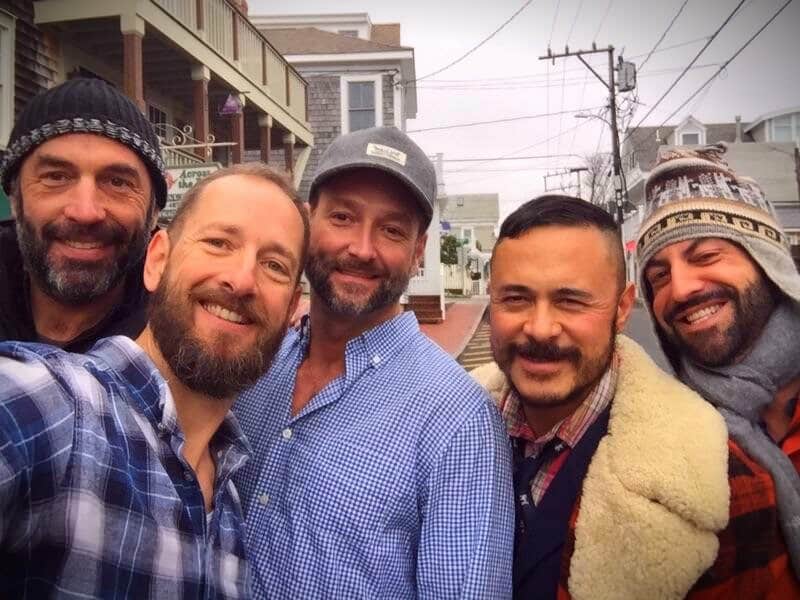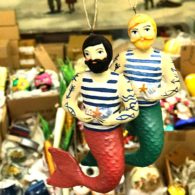 Instead of a day in traffic and a dreaded trip to the overcrowded mall you can take care of your holiday shopping at the unique boutiques and shops up and down Commercial Street, capping your trip off with a cocktail or a coffee in a restaurant by a glowing fireplace. Same friendly streets and people.
Go to the Cape.
Car, Bus, plane or Ferry
Provincetown knows you need to get your holiday gift list checked off, and you can win prizes and packages by getting it done here. Take part in the 'Shop, Hop, and Stroll' and bring your receipts to the Holly Folly headquarters for a chance to win exciting gifts and prizes from many of the restaurants and merchants in town.
Shop, Hop, & Stroll.
Holly Folly is also the opening weekend of the Canteen Holiday Market, where you can shop local crafts, drink warm cider, and even ice skate by the sea. And Sage Inn at Pilgrim House this year is hosting a food boutique shop featuring 15 artisanal food producers from around New England. Whaler's Wharf (arts & crafts, shops, eateries) is also raffling off a huge basket of goods donated by its merchants, so don't miss out.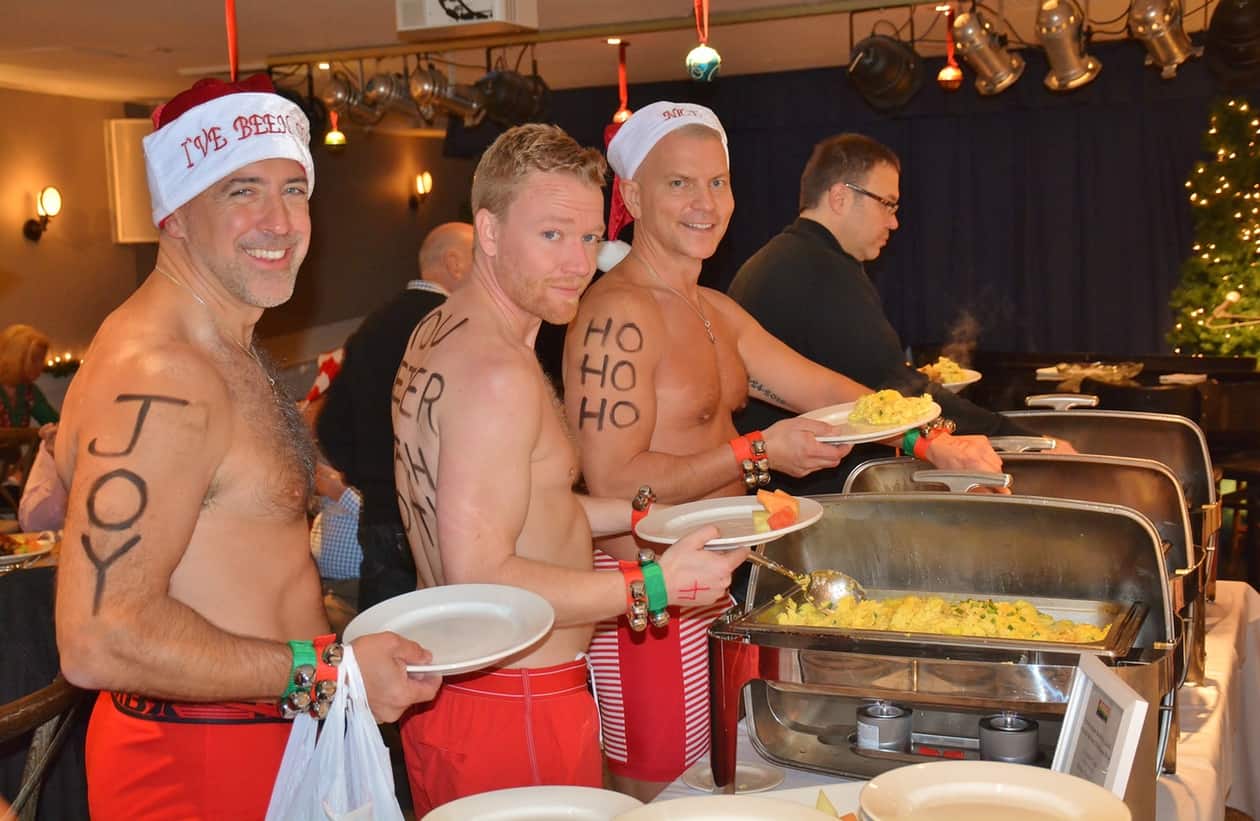 On Saturday, imagine yourself having a delicious champagne brunch by the sea before or after watching dozens of sexy shirtless Santas in Speedos in the annual Jingle Bell Run down Commercial Street from Fanizzi's Restaurant (waterfront, open all year) to the Crown & Anchor (Speedo Brunch, Central House Restaurant, video and piano Bars) . After that you might hit the Provincetown Art show at Hatches Harbor and pick up something gorgeous by a local artist for someone special in your life who loves Ptown.
No Bull. Run with Sexy Santas.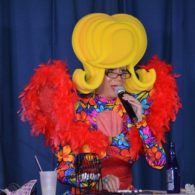 You won't want to skip the hilarious Saturday afternoon Drag Bingo hosted by Tiki Bronstein where you could even fill your pockets with more cash to shop. If you've ever wanted to see inside all the town's guesthouses, there's a fantastic Inn Stroll on Saturday afternoon, And Saturday night features another must-not-miss event – the Boston Gay Men's Chorus makes its annual holiday trip to Town Hall, an event which always sells out.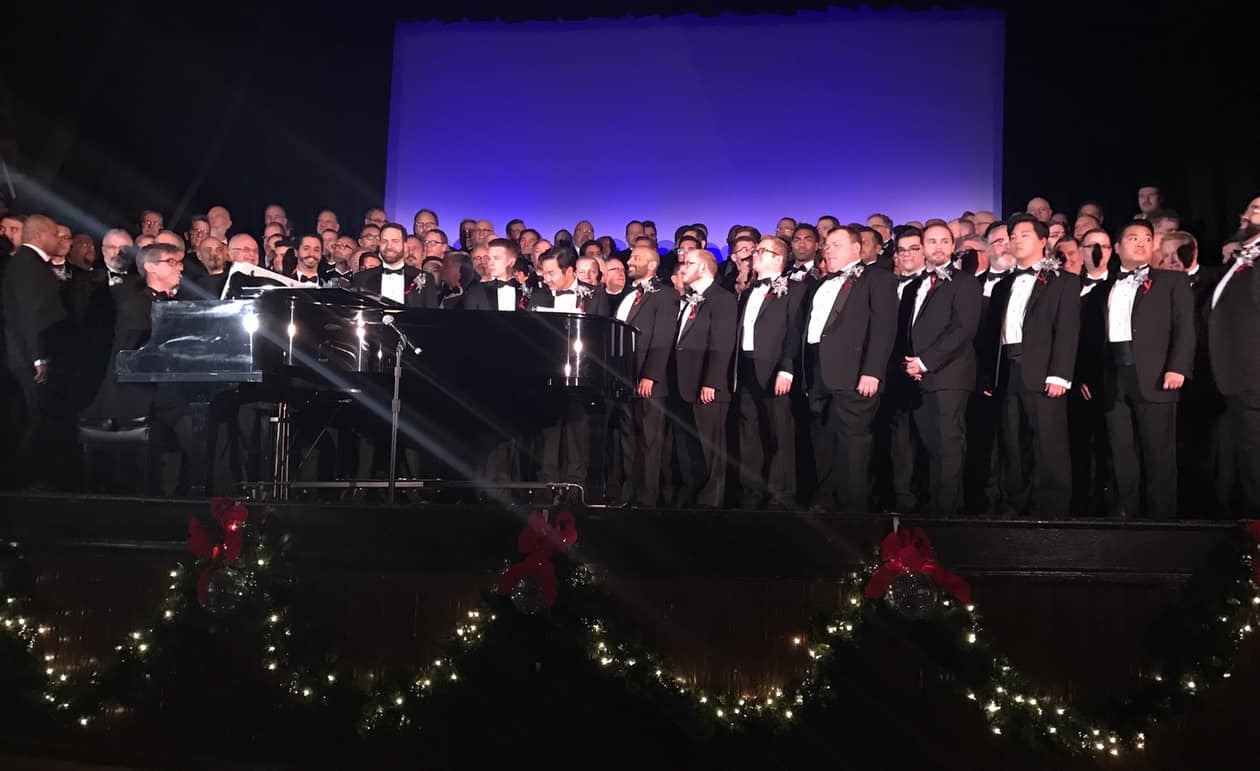 There are a few traditions that have already cemented themselves into Ptown's holiday schedule on Sunday: The annual Drag Brunch at Bayside Betsy's, and Gregg's Cookie Party (an astonishing assortment of sugary treats) at the Porch Bar. This year Strangers & Saints is offering a wine dinner series (this week's theme is Mediterranean Islands), so cozy up to their beautiful bar or grab a table.
A-House.  Art Show.
And there are no worries for those of you who love Ptown for the drinking, dancing, and nightlife. Friday night you can sing along with Billy Hough at the Porch Bar before hitting the Crown for the 'Tis the Season annual holiday drag revue hosted by Barbie Que and Anita Cocktail. There's also Jessie Malone at the Pilgrim House Showroom, the Holly Folly Cabaret at Tin Pan Alley, holiday classics and current hits with VJ Tom Yaz at the Wave Bar, Bobby Wetherbee at the Central House Cabaret, a holiday dance party at Purgatory, and the Annual Snow Ball at the A House.
Bingo. Brunch. Billy.
And that's just Friday night. As in summertime, Provincetown visitors are spoiled for choice.
Cabaret. Cocktails. Chorus.
On Saturday, Billy Hough is sing-along-ing once again at the Porch Bar, Zoe Lewis is playing piano at the Sage Inn, and the Gifford House, Crown, and A House will be opening their doors again for all you party boys. On Sunday night, Club Purgatory's at it again.
Find out more about everything that's happening at this year's HOLLY FOLLY HERE and start planning this weekend right now.
Dining. Drag. Dance parties.
And one more thing.
For those of you who don't have your New Year's Eve plans set yet, this year Ptown is going all out with its First Light Provincetown celebration from December 28 to January 2, offering a week's worth of entertainment, dance parties, fun competitions and a weekend fireworks show over the harbor.
And…Reserve First Light Dec. 28-Jan 2
Five days of fun as we ring in the New Year. There will be fireworks. And nowhere better to spend New Year's Eve.  Many restaurants go all out with prix fixe menus and champagne and the clubs and bars have extended hours until 2 am.
So reserve now to ring in 2018 in America's favorite gay destination!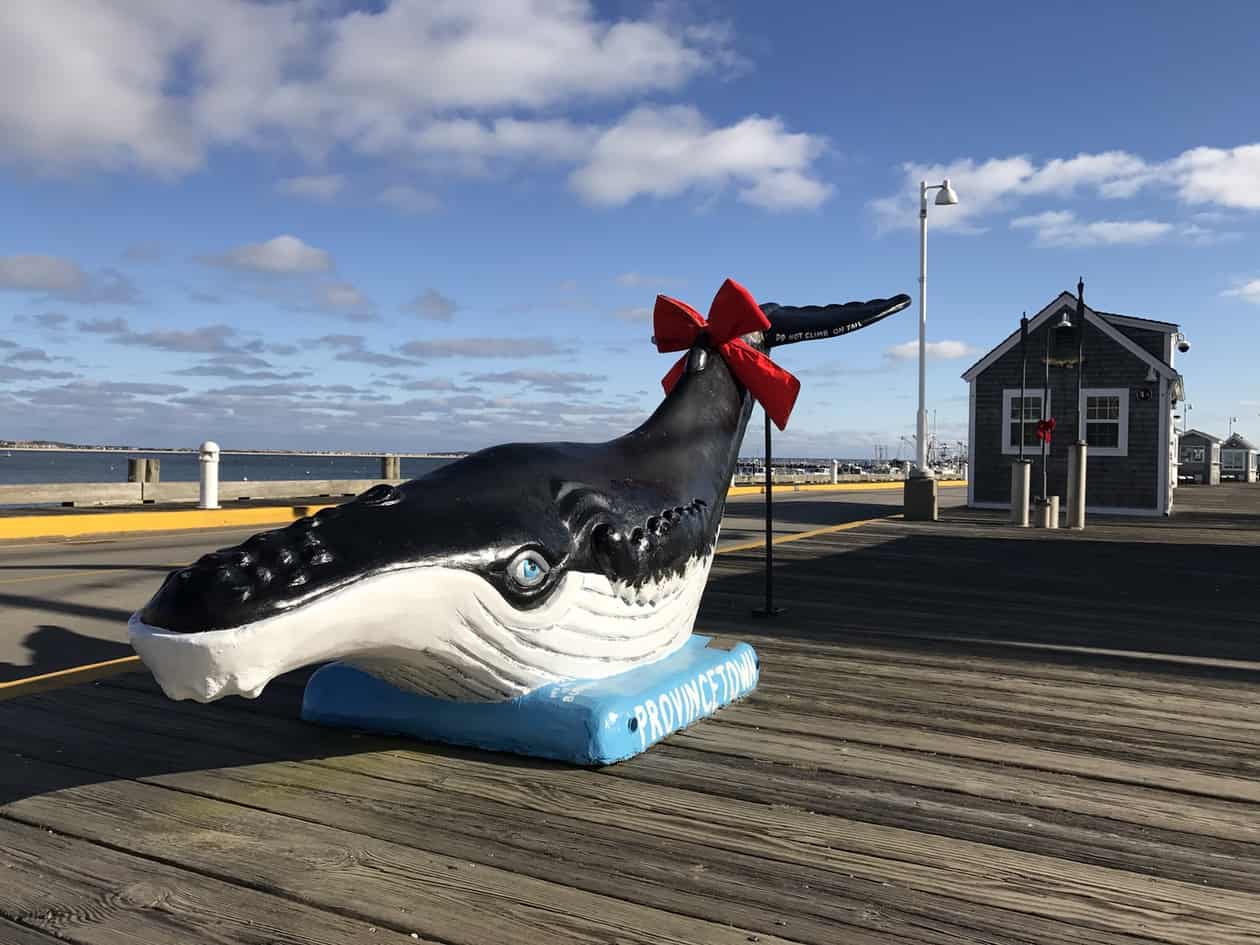 This post is sponsored by the Provincetown Business Guild. Provincetown, As Far Out As You Can Get.