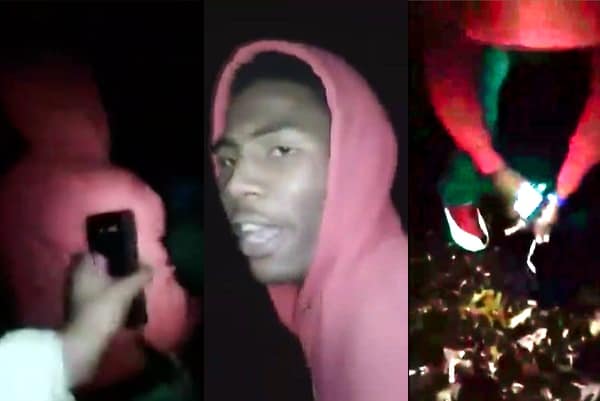 Three people in Muskegon Heights, Michigan beat, robbed and stripped a gay teen before posting the video to Facebook, authorities say.
Trevon Godbolt, 18, is set to be arraigned in the crime after being arrested on a tip. Godbolt's face clearly appears in the disturbing video.
Two additional women are wanted in the attack on the 17-year-old, one of whom recorded the video.
The Detroit Free Press reports:
"This young man was targeted based on his sexual orientation," said D.J. Hilson the Muskegon County Prosecutor.  The victim was released from a Muskegon hospital after receiving treatment for cuts and bruises.
…In the video, the suspect can be seen grabbing and beating the victim who yells "please stop."
The suspect repeatedly calls the victim a "gay n-word" and verbally berates him. The victim is forced to strip his clothes off.
"Take the shirt off too," the suspect said. "I'm not playing with you…take everything off before you leave, even your drawers."
The suspect then tells the victim to run off, and he is chased by two women, one of whom is filming the assault. She laughs and yells, "catch him."
Michigan currently has no hate crime law based around sexual orientation but the police chief has sent the video to the FBI hoping to get a federal hate crime charge.
Watch the Detroit Free Press reports: