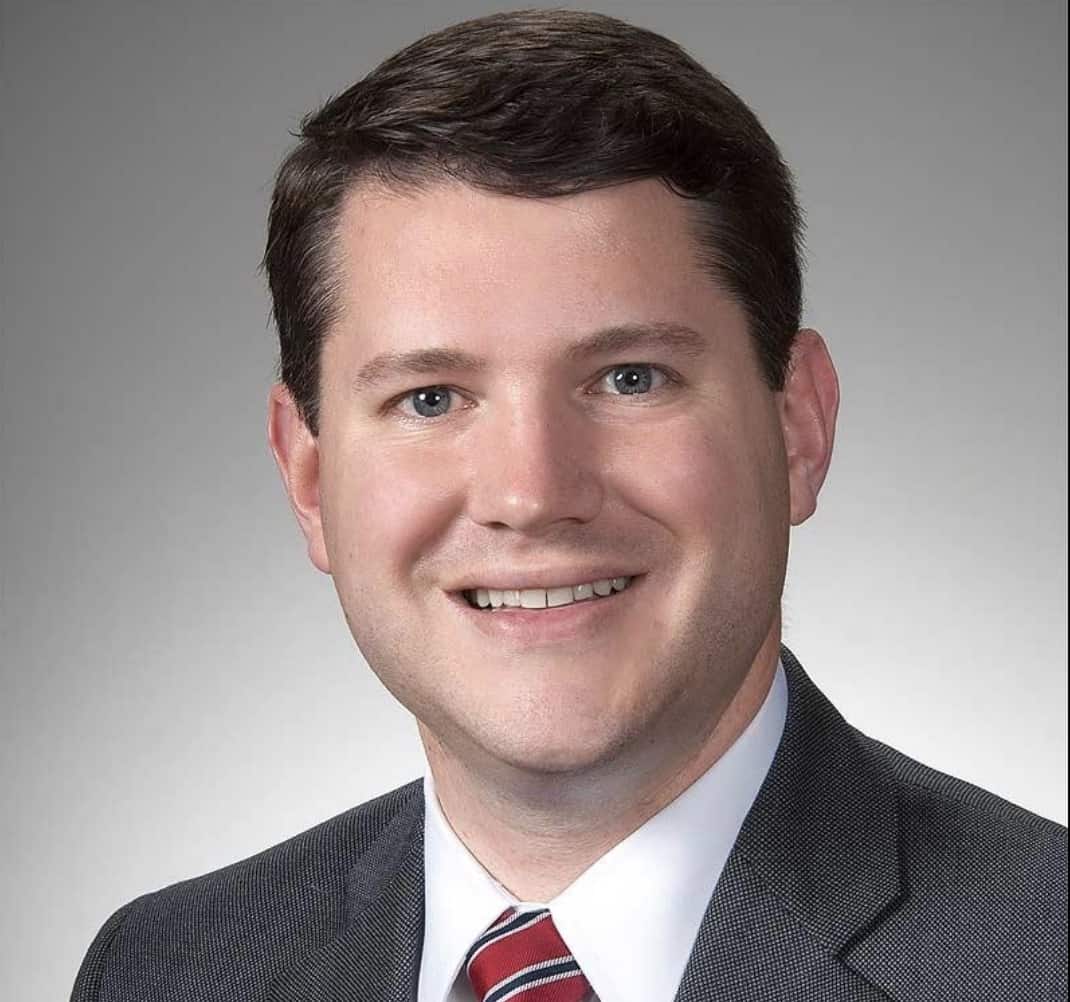 More details are emerging about Wes Goodman, the Christian "family values/natural marriage" GOP Ohio State Rep. who resigned this week after being caught having a sexual encounter with a man in his office.
Two former GOP congressional staffers offended by Goodman's hypocrisy came forward with stories about the lawmaker to Cleveland.com:
Johnny Hadlock, then a staffer for another GOP congressman in Washington, said he met Goodman in 2010. Hadlock said he confided in Goodman that he was a closeted gay man and the two began exchanging text messages.
In an interview with cleveland.com, Hadlock described the messages as sexting and gay banter, and said he engaged in phone sex with Goodman.
Hadlock said that Goodman would engage him when his wife was out of town or sleeping but that it wasn't harassment: "we both knew what we were doing and we were both fine doing it."
But another "conservative with Ohio ties" told the paper that Goodman did engage in harassment as well:
"The conservative operative said he'd target college kids who wanted to have him as a mentor and were scared to report his sexual advances because they didn't want to damage their own careers. A former co-worker shared screenshots of messages Goodman sent him that the operative likened to the lewd texts that derailed the congressional career of New York's Anthony Weiner."
Yet another GOP staffer described Goodman's habits on Craigslist:
Another former GOP congressional staffer, Chris Donnelly, told cleveland.com that Goodman replied to a Craigslist post on a board for men seeking men, and the two had a sexual encounter in 2008. In a response shown to cleveland.com, an email account using the name Brady Murphey described himself as a "straight/curious" guy who needed to be discreet…
…Donnelly said Goodman was "all over Craigslist" and responded to several ads posted by Donnelly and other gay men.
"It became a running joke between me and my gay friends on Capitol Hill," Donnelly said. "It's not like it was some one-off thing."
On Friday, the Washington Post published a report that Goodman was cut off from the the conservative Council for National Policy by its president, the virulently anti-LGBT hate group leader Tony Perkins, after an incident in which Goodman, then a rising conservative candidate for local office, sexually assaulted an 18-year-old at a Ritz Carlton hotel in D.C. during one of the group's functions:
Hours later, upstairs in a hotel guest room, an 18-year-old college student who had come to the event with his parents said the candidate unzipped his pants and fondled him in the middle of the night. The frightened teenager fled the room and told his mother and stepfather, who demanded action from the head of the organization hosting the conference.
"If we endorse these types of individuals, then it would seem our whole weekend together was nothing more than a charade," the stepfather wrote to Tony Perkins, president of the Council for National Policy.
"Trust me . . . this will not be ignored nor swept aside," replied Perkins, who also heads the Family Research Council, a prominent evangelical activist group. "It will be dealt with swiftly, but with prudence."
Goodman won his race that year.