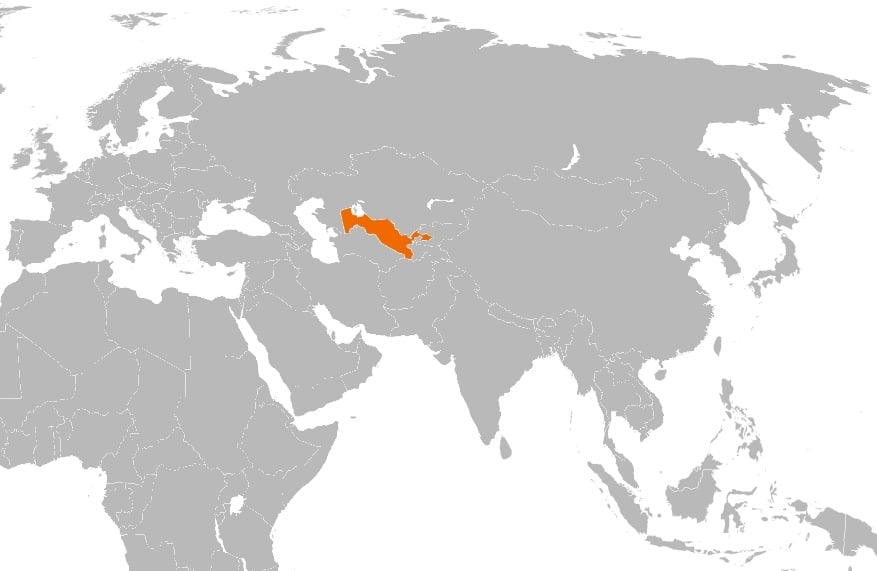 A gay couple in Uzbekistan has been arrested for engaging in sexual relations following an intrusive anal examination by police.
Eurasianet reports: "According to city police, the two men, who are both in their twenties, met in early September and moved into a rented apartment in Tashkent. Police told media last week that they conducted intrusive, forensic medical examinations to confirm that one of the men had allegedly engaged in repeated sexual intercourse. Consensual sex between men is punishable in Uzbekistan by up to three years in prison. Potential prosecution is only the least of what gay people in Uzbekistan are liable to face in their daily life. Intimidation — up to and including brutal physical assault — is commonplace."
Eurasianet adds: "International rights activists have appealed with the Uzbek government to repeal Article 120 of the criminal code, which criminalizes sexual relations between men. 'It is unacceptable to persecute people for the fact that they consensually engage in same-sex relations. Every person is free to determine their own relations. This incident is nothing but  a demonstrative act of discrimination toward the LGBT community and reflects the policies of the current regime,' said Nadezhda Atayeva, president of the Paris-based Association for Human Rights in Central Asia."
In August, Russian journalist Khudoberdy Nurmatov won a temporary reprieve from a Moscow appeals court as he sought to block his impending deportation to his native Uzbekistan, where human rights groups said he faced a near-"death sentence."
Nurmatov, who is openly gay and writes under the pen name Ali Feruz, has worked for the investigative Novaya Gazeta newspaper since 2011, reporting on hate crimes, migrant worker rights, and LGBT discrimination. The newspaper garnered much international attention of late for exposing mass human rights violations against gay men in in the Russian republic of Chechnya earlier this year.