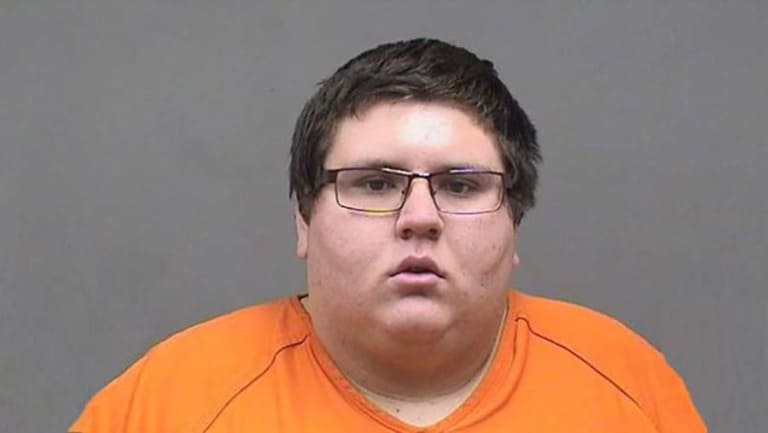 A 22-year-old student at Youngstown State University in Ohio was arrested last week in a sting by police after offering Chicken Alfredo and Sprite for underage sex.
Albert Maruna IV was arrested after making the arrangements with a police officer posing as a 15-year-old and then showing up with the items,
The officer told Maruna he was 15, at which time the college student responded that he didn't believe in age, according to the report.
Police said Maruna's conversations soon turned to the topic of sexual activity, and Maruna sent nude photographs to the officer. Police said it was evident that he started to develop feelings for the "teen boy" as he told the officer, "You are my one and only," and that he would like to be his husband some day.
According to a police report, the 22-year-old tried to arrange a meeting with the officer, requesting that he wear a jock strap during their time together.
Police said on Tuesday afternoon, Maruna arranged to meet the officer at a location in Austintown, telling him that he is bringing lube, Sprite and chicken alfredo.
Maruna was then arrested and charged with importuning, disseminating matter harmful or obscene to juveniles, possession of criminal tools and unlawful sexual conduct with a minor. Police said he was found with the items, including a Tupperware container of chicken alfredo.
Watch: