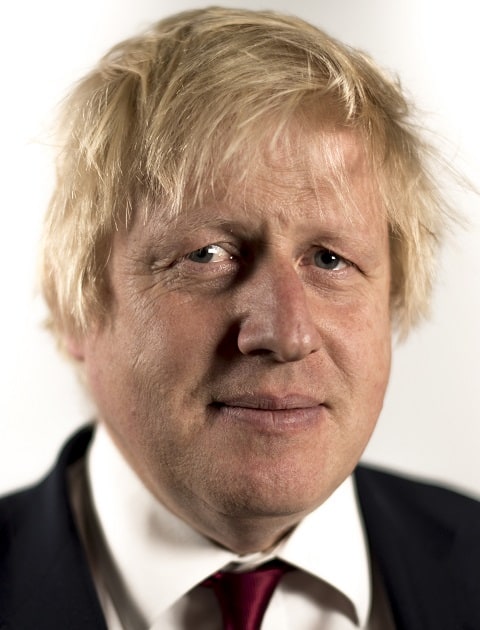 UK lawmaker Boris Johnson is under pressure to overrule a ban on same-sex marriage in Bermuda.
In May, the British overseas territory legalized same-sex marriage but reversed that ruling last week.
The new law requires the signature of British Governor John Rankin before it can take effect. Normally a formality, Rankin must seek approval from Johnson, the UK's Foreign Secretary.
The Daily Mail reports:
MPs last night called on the Foreign Secretary to allow the diplomat to withhold his signature. Labour's Chris Bryant, a former Overseas Territories Minister, said: 'Bermuda seems to want to have it both ways. It wants the protection of being a British overseas territory but it doesn't want to uphold British values and principles.
'A British citizen, regardless of what part of Britain they're from, should have the same rights.'
If approved, the law would make Bermuda the first country in the world to cancel gay marriage after previously allowing it.
Mr Johnson's position is fraught with difficulties. Any veto would spark uproar in self-governing Bermuda, with accusations of 'neo-colonialism'. However, letting the new legislation go through is likely to provoke a boycott of the island, which relies heavily on tourism.
Activists and human rights groups have pleaded with Rankin to veto the bill, an option usually reserved for "exceptional circumstances."
Bermuda cannot ban gay marriage without British approval as it is a British Overseas Territory. Come on, @BorisJohnson , do your job and refuse permission for this! Please RT if you support this

— Kevin Tanner (@kevtan1066) December 17, 2017
Winston Godwin, who won the court battle that allowed same-sex marriage after arguing it violated the UK Human Rights Act, said:
"In such a position we should always do what is right, not necessarily what's easy.
"This bill effectively states that you are a second-class citizen because of who you love, and creates increased division within an already very divided country and within a minority all at once."
In a statement, a Foreign Office spokesperson said that while the UK government is "a proud supporter of LGBT rights…this is a matter for the Bermuda government acting within the terms of the Bermuda constitution and in accordance with international law.'