MO BROOKS. Congressman who defended Republicans' plan to allow insurance companies to discriminate against people who have preexisting conditions, which he characterized as personal failings, announces he has prostate cancer.
Martha and I are extremely grateful for the outpouring of support for our family during this difficult time and are optimistic for a full and speedy recovery. https://t.co/cW6cPPnUbh

— Mo Brooks (@RepMoBrooks) December 13, 2017
RUSSIA PROBE. Republicans are champing at the bit to start their own probe of Robert Mueller's investigation.
DISHEVELED DRUNK. Rep. Peter King sticks fork in Steve Bannon: "It's not a political issue but a moral issue… this guy does not belong on the national stage. He looks like a drunk that wandered on to the national stage."
Rep. Peter King: Steve Bannon "looks like some disheveled drunk who wandered on to the political stage" says Alabama vote was a "revulsion by people" of Bannon's style and political views https://t.co/EJGw7GI4Is

— New Day (@NewDay) December 13, 2017
#BYEFELICIA. TODAY viewers are apparently thrilled that Matt Lauer is gone.
LAWSUIT. Out Black Lives Matter organizer DeRay McKesson sues FOX host Jeanine Pirro for defamation: "Fox News host Jeanine Pirro smeared Black Lives Matter activist DeRay Mckesson by claiming he directed violence against a Baton Rouge police officer in 2016, according to a lawsuit filed Tuesday. The defamation case Mckesson filed in Manhattan Supreme Court stems from Pirro's commentary about a protest over the fatal police shooting of Alton Sterling, a black man, on July 5, 2016. Mckesson, 32, had attended a protest over the shooting and was arrested, but charges against him were dismissed — and he and about 185 other protesters later settled a suit against the Baton Rouge police for $136,000."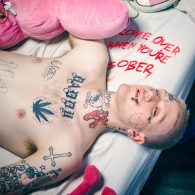 LIL PEEP. Rapper died of overdose of Xanax and Fentanil. "The Pima County Office of the Medical Examiner on Friday released details from a toxicology report. The budding star, whose real name was Gustav Ahr, was found dead in November on his tour bus ahead of a scheduled concert in Tucson. He was 21. With the report, the medical examiner certified the cause of death as the effects of the pain medication fentanyl and alprazolam, which is used to treat anxiety. The death was certified as accidental."
AUSTRALIA. Meet the gay couple who will likely be the first to marry: "30-year-old Stephanie Dyball will now legally marry her 32-year-old partner Megan Stapleton next Thursday in regional Victoria. The couple successfully applied for a waiver of the one-month waiting period because their celebrant told them if they provided the evidence to the Births Deaths and Marriages Office they may be given the right to legally marry earlier."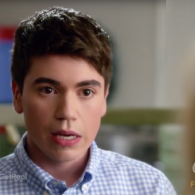 DEAR EVAN HANSEN. Noah Galvin on how he's trying to make the Broadway show his own.
MINNESOTA. Lt. Gov. Tina Smith to replace Al Franken: "In selecting Smith, the governor is choosing one of his most trusted advisers and someone who has worked for years traveling the state and building relationships with influential DFLers and business leaders. Smith was Dayton's first chief-of-staff after careers at General Mills, Planned Parenthood and the city of Minneapolis, where she was chief-of-staff to former Mayor R.T. Rybak."
SNL. Colin Jost and Michael Che named new co-head writers: "They will join current head writers Kent Sublette and Bryan Tucker. The duo's appointment brings the number of SNL co-head writers back to four. They fill the void left by the departure of former co-head writers Chris Kelly and Sarah Schneider who left at the beginning of the season to segue to their Comedy Central series executive produced by SNL boss Lorne Michaels."
GREEN AREAS. A new forest cover map of the U.S.
TV TRAILER OF THE DAY. Homeland Season 7.
BOYS. The Queer Collective put a call out for anyone who identifies with the word 'boy' to make a video inspired by Charli XCX's Boys music video because we want to showcase the diversity of the word 'boy.'
TRAILER OF THE DAY. The 15:17 to Paris. The film stars the real-life heroes who thwarted the attack.  Anthony Sadler, Alek Skarlatos, and Spencer Stone.
HUMP DAY HOTTIE. Killian.