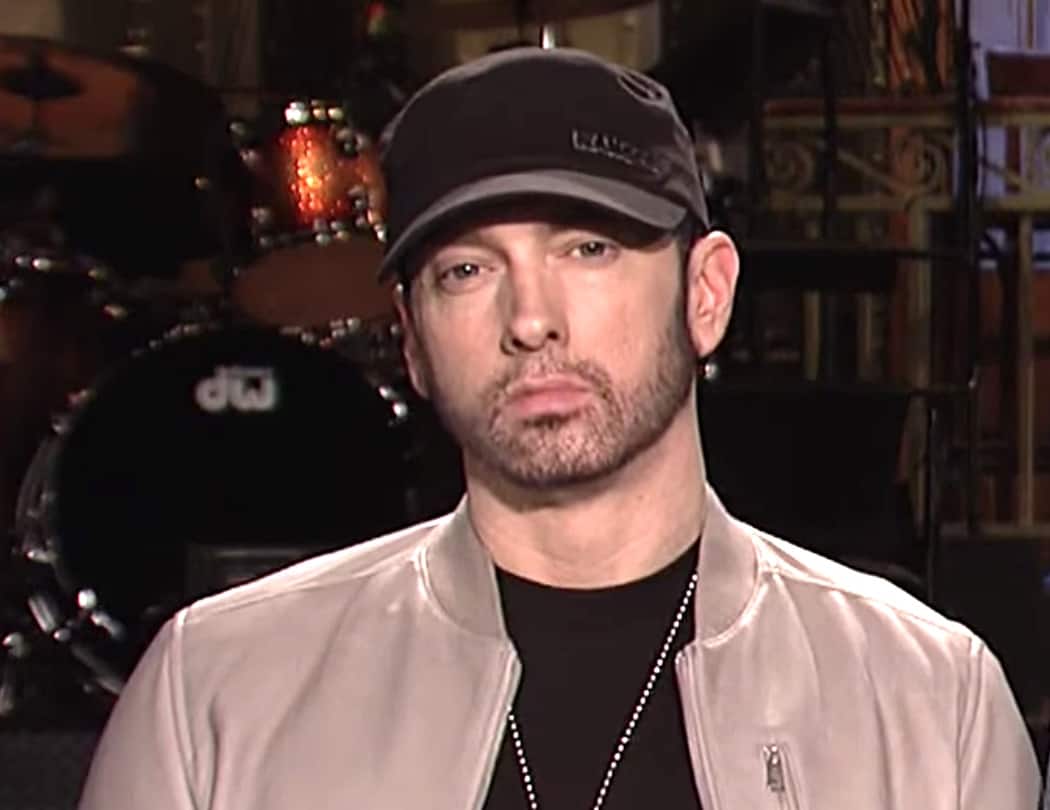 Eminem did a lengthy interview with NY Mag's Vulture on a broad array of topics one of which is his dating life.
Do you date?
It's tough. Since my divorce I've had a few dates and nothing's panned out in a way that I wanted to make it public. Dating's just not where I'm at lately.
When you were dating, how'd you meet people? Tinder?
I mean, yeah.
Are you being serious?
Yeah, Tinder.
Really?
[Laughs] And Grindr. I also used to go to strip clubs.
While the rapper, who's pushing his new album Revival, is likely joking, he did talk a a bit about how his music has been seen as anti-gay and misogynistic, while being careful not to offend on the subject of race.
Said Eminem:
I've always said that what I do was created by black people. I understand that everyone listens to rap, but I consider it to be black music and I respect that. The other shit you're talking about got so blown out of proportion. The first time I got a taste of being called anti-gay was on "My Name Is" when I said, "My English teacher wanted to have sex in junior high / The only problem was my English teacher was a guy." All I was saying was I don't swing that way. So when I started getting flack for it, I thought, Alright, you people think I'm homophobic? Watch this. Hence the Ken Kaniff character and all that stuff. I was trying to push the buttons of people who were calling me something that I wasn't. The honest-to-God truth is that none of that matters to me: I have no issue with someone's sexuality, religion, race, none of that. Anyone who's followed my music knows I'm against bullies — that's why I hate that f**king bully Trump — and I hate the idea that a kid who's gay might get shit for it.
Vulture then asks him if he's concerned that fans interpret his music as homophobic:
Yeah, I'm sure people have misunderstood what I was doing. Again, I'm not a perfect human being and I'm sure that I've said things that went a little too hard, but I think my actual life shows — I mean, meeting Elton John and being as good friends with him as I am, that's not me saying, "Hey, I've got a gay friend." It's me saying Elton John has my back. He'll stick up for me.
He also explains where the diamond-crusted cock rings he gave Elton John and David Furnish for their wedding came from:
I don't know, I put people on it and they made it happen. Actually, I had some diamond-encrusted cock rings, too. Right in my bedroom.
Read the full Vulture interview here, and watch Elton talk about the cock rings, below: