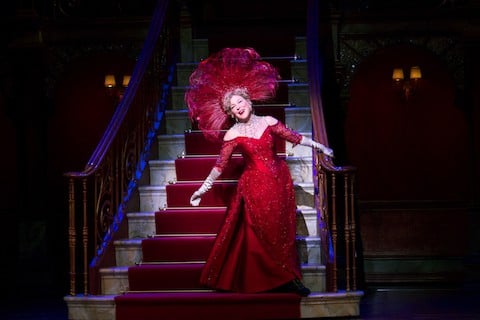 Let's face it: Few people are going to look back fondly on 2017. But there was respite on New York stages, from big, brassy revivals promising pure escape, to more intimate, challenging works intent on confronting our current culture. There were period dramas that felt timelier than ever, and vibrant new shows that gave voice to people whose stories have never been told.
Here are Towleroad's top 10 plays and musicals of 2017. Cheers to more art in the face adversity in the year to come.
10. People, Places & Things
Audiences tumbled headlong through the tortured mind of a struggling addict in director Jeremy Herrin's electrifying production, which came to St. Ann's Warehouse from London's National Theatre. Duncan Macmillan's drama also served as New York's introduction to the formidable talents of Denise Gough, who'll next take on the role of Harper in this spring's Broadway revival of Angels in America.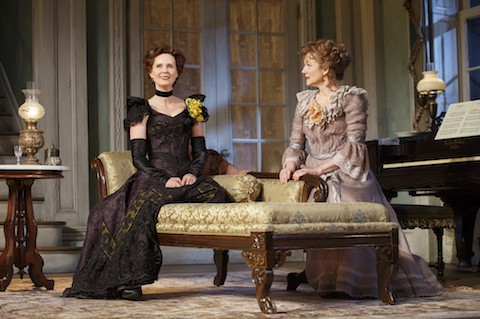 9. The Little Foxes
Cynthia Nixon and Laura Linney gave four of the best performances of the year, trading off roles each night in Lillian Hellman's classic drama of American greed. Daniel Sullivan's finely outfitted production for Manhattan Theatre Club won Nixon her second Tony Award. Our review HERE.
8. School Girls; or, The African Mean Girls Play
Jocelyn Bioh transplants the teen drama genre to her parents' native Ghana, complete with a fierce resident queen bee (MaameYaa Boafo), a pretty newcomer (Nabiyah Be), and a clique of friends whose loyalty shifts like the tide. The result is an incisive exploration of girlhood, colorism, and the price of beauty.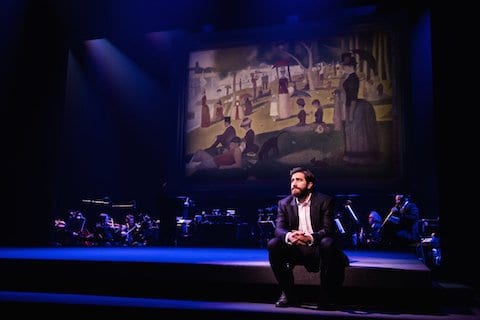 7. Sunday in the Park With George
Jake Gyllenhaal and Annaleigh Ashford delivered career highmark performances in Stephen Sondheim's beloved portrait of the artist as a young narcissist. Lovingly directed by Sarna Lapine (book writer James Lapine's neice), the revival was both spectacular in its simplicity and stunning in its artistry.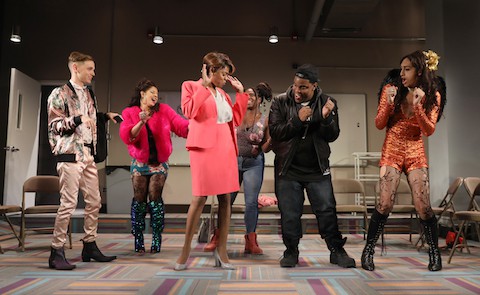 6. Charm
There was little not to love about Philip Dawkins' play featuring a class of disadvantaged queer youth and the transwoman tasked with teaching them manners. Sandra Caldwell, who came out as trans for the first time at age 65 in a feature promoting the show, led director Will Davis' exuberant production, which introduced audiences to an exciting new crop of talent. Our review HERE.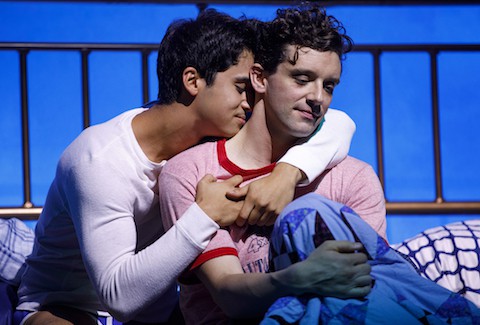 5. Torch Song Trilogy
Michael Urie and Mercedes Ruehl went head to head in this transcendent revival of Harvey Fierstein's seminal gay epic. A condensed version of the original trilogy, director Moises Kaufman's new production proved that Fierstein's exploration of identity, intimacy, and family is as resonant as ever. (Cross your fingers for a Broadway transfer.) Our review HERE.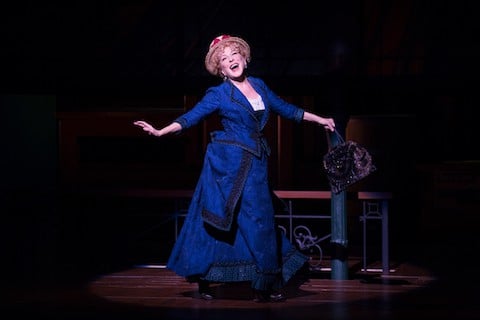 4. Hello, Dolly!
Bette is back! (Well, for another month, anyway.) Grand dame Bette Midler made her Broadway return by leaving her mark on one of musical theatre's most iconic characters. Jerry Zaks' dazzling, color-drunk revival may not have broken new ground, but it's the perfect vehicle for a superstar performance. Bernadette Peters takes over the role on January 20. Our review HERE.
3. The Red Letter Plays
Signature Theatre's revivals of sister plays Fucking A and In the Blood brought Suzan-Lori Parks' riffs on The Scarlet Letter to beautiful new life. Parks' interrogation of sex, motherhood, blood-lust, and the fault lines of race and class serves as a chilling — and timely — fable of America's guiding principles.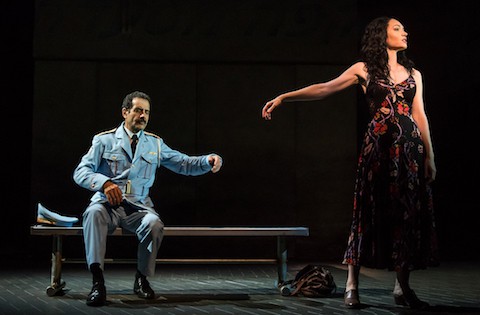 2. The Band's Visit
This delicate and quietly insightful new musical from Itamar Moses and David Yazbek sets a new precedent for the genre. Set in a hole-in-the-wall desert town, the musical about suspended hopes stars a police band all in powder-blue and rising icon Katrina Lenk — in her second star turn of the year. It's the new musical to beat heading into a spring lineup that's far less subtle (think: Mean Girls and Frozen). Our review HERE.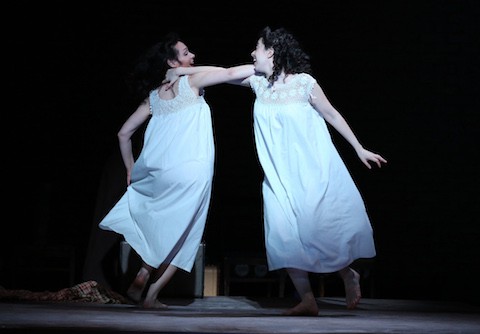 1. Indecent
Paula Vogel and director Rebecca Taichman delivered what was by far the most daring and transporting drama of the year. Spanning decades and interrogating the very meaning of art in the face of atrocity, the production swept audiences in its arms from the first moment until the story's haunting end. Our review HERE.
Follow Naveen Kumar on Twitter: @Mr_NaveenKumar
(photos: julieta cervantes, joan marcus, matthew murphy, and carol rosegg)