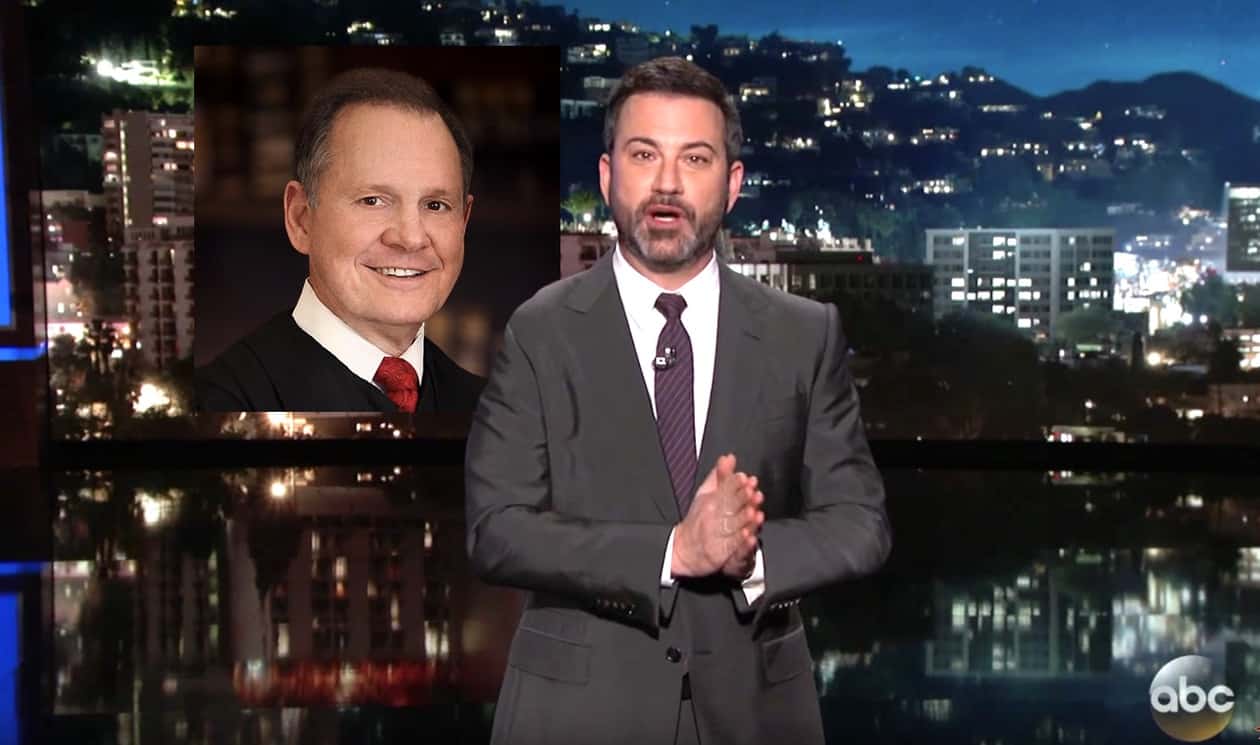 Jimmy Kimmel was in a Twitter war with Alabama GOP Senate candidate Roy Moore on Thursday after one of the comedians Kimmel works with showed up at a Moore rally and was kicked out after mocking Moore.
The incident inspired a dare from Moore to Kimmel on Twitter and an exchange.
https://twitter.com/MooreSenate/status/936315009424031746
Kimmel launched into Moore in his monologue on Thursday night, explaining to Moore that he's a Christian too, and he'll come down to Alabama and talk to him about what being a real Christian is.
Said Kimmel: "We'll have a little Panda Express, and we'll talk about Christian values. It doesn't fit your stereotype, but I happen to be a Christian too. I made my first holy communion, I was confirmed, I pray, I support my church, one of my closest friends is a priest, I baptized my children. Christian is actually my middle name. I know that's shocking, but it's true. So if you're open to, when we sit down, I will share with you what I learned at my church. At my church, forcing yourself on underaged girls is a no-no. Some even consider it to be a sin."
Added Kimmel: "Maybe when you say, 'Come down to Alabama and we'll do it man to man,' maybe that means you're challenging me to a fight, which is kind of what it sounds like. And if you are, I accept, by the way. I accept that invitation. There is no one I would love to fight more than you. I will put my Christian values aside, just for you and for that fight."
Kimmel said the winner should donate to charity. "My charity will be the women who said you molested them."
Watch: