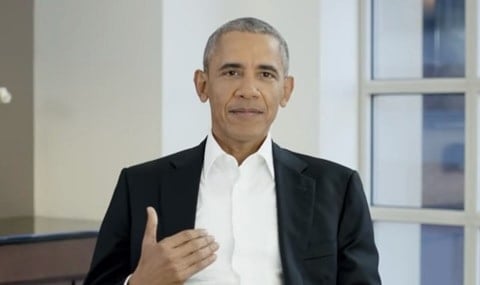 In a hearfelt World AIDS Day video on Jimmy Kimmel Live, President Barack Obama encouraged people to support the fight against HIV/AIDS.
In the video, Obama says that while sometimes it "feel like cynicism is everywhere, when it comes to the fight against HIV/AIDS, there's some genuinely good news to share."
"For the first time in history," he adds, "more than half of all people living with the virus are on life-saving medication."
He continued that since the peak of the virus, AIDS-related deaths have been cut in half and more than 20 million people around the world are on medication that make it possible to work and raise HIV-free children.
He said that changes have happened because of some with great wealth and influence but far more people who "were simply citizens."
He closed by promising to "share our files on the aliens" with anyone who joins in the fight against HIV/AIDS.
Watch: