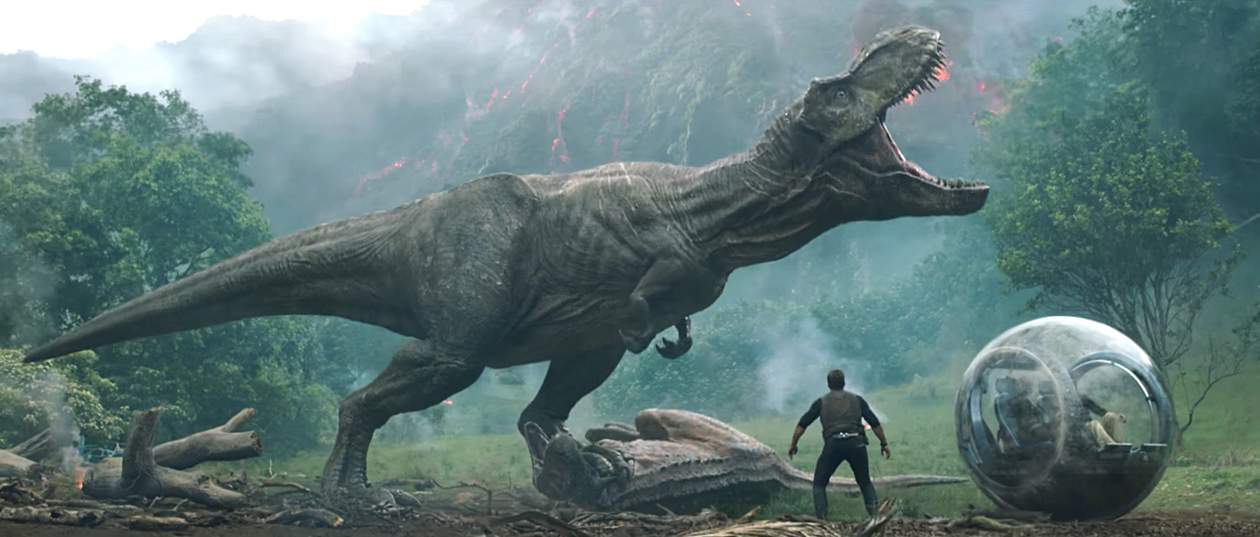 The trailer for Jurassic World: Fallen Kingdom has arrived, with dinosaur stampedes, ecological crisis, and a strapping Chris Pratt.
As already revealed in a tasty little featurette, Fallen Kingdom retains the two stars of the first Jurassic World film – Chris Pratt as dinosaur trainer Owen Grady, and Bryce Dallas Howard as former park manager Claire Dearing, who has since founded the Dinosaur Protection Group – but has a new director: JA Bayona of The Orphanage and The Impossible renown, with Colin Trevorrow, the director of Jurassic World, retaining a writing credit.
According to EW magazine, Fallen Kingdom is set several years after the collapse of the dinosaur park in Jurassic World, when an erupting volcano threatens to wipe out the prehistoric creatures now roaming wild on the island. Dearing, now on the side of the angels, enlists Grady to help as she returns to Isla Nublar to try and save the dinos.
Watch: