TRUMP ATTACKS. Of 2017.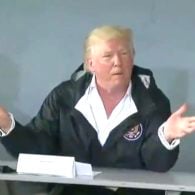 RUSSIA PROBE. "Mountains" of new evidence: "The president's lawyers, Ty Cobb and John Dowd, are pressing Mueller to wind down the investigation and exonerate their client, which they have assured the president will happen by early next year. But the sources familiar with the probe say that such a rapid conclusion is — as one put it — "fanciful." Mueller and his team, they say, are pursuing new leads, interrogating new witnesses and collecting a mountain of new evidence, including subpoenaed bank records and thousands of emails from the campaign and the Trump transition."
HOWARD DEAN. Criminal enterprise…
TOM BRADY. Biscuits.
COREY LEWANDOWSKI. Trump former campaign manager accused of sexual assault: "The DC Metropolitan Police Department on Tuesday confirmed that Joy Villa, a singer who accused President Donald Trump's former campaign manager, Corey Lewandowski, of slapping her butt at a Trump hotel party last month, filed a police report on Sunday regarding her allegations. Villa "disclosed she was the victim of a sexual assault," according to a copy of the report obtained by TPM."
JERUSALEM. Western Wall train station to be named for Trump.
MR. GAY WORLD. Knysna, South Africa has been chosen as host city: "This will be the third time that South Africa has presented the prestigious event; a world first. It will also be the second time that the contest will be held during the Pink Loerie festival, which organisers call "Africa's biggest LGBTIQ+ cultural festival". The small town, located along Western Cape's Garden Route (also called "The Pink Route"), will welcome hundreds of queer visitors in May, when the 10th edition of the annual event comes to town."
Breaking news! The Pink Loerie Mardi Gras and Arts Festival will make history by hosting the 10th Mr Gay World… https://t.co/MO4GGZfh1z

— Mr Gay World™ SA #mrgwsa (@MRGWSA) December 22, 2017
EXO. New album earns praise for gender neutral lyrics. 'The album, which includes title track "Universe" and cuts like "Stay," "Fall" and "Lights Out," only uses personal pronouns like "me" and "you" without ever mentioning "he" or "she."'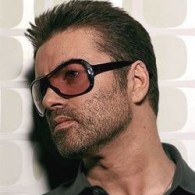 IRA MADISON III. What George Michael taught me. "Just as Michael honored gay icons like Freddie Mercury who came before him, new gay pop provocateurs could learn from Michael's example on how to be a gay role model. It doesn't involve sterilizing yourself; it involves being yourself at all costs. With Michael's passing, he's left a legacy of powerful pop music that is no longer hidden in Mattachine code. We will always have the image and the albums of an immaculately talented gay man who presented himself as who he was to the world, even if we didn't quite yet understand what he was telling us."
iOS GAMES. The top 10 of 2017, from TouchArcade and MacRumors.
JOHN ABRAHAM. Bollywood actor's image used to promote gay cruises in Mexico.
https://twitter.com/ArtActivistNia/status/944738911217000448?ref_src=twsrc%5Etfw&ref_url=http%3A%2F%2Fwww.ibtimes.co.in%2Fjohn-abrahams-shirtless-pic-dostana-used-promote-gay-cruise-mexico-actor-even-aware-754668
RIP. Remembering Colo the gorilla. "December 22 is a very special day. It was the day the first gorilla was born in a zoo in 1956. I have worked in the Columbus Zoo and Aquarium's Congo Expedition region since 2001 and have celebrated many birthdays with Colo. It was always a very exciting day with much anticipation. Over the years, the party grew bigger and bigger with lots of colorful paper chains and presents—not a lot of presents, but enough to open and then toss aside if nothing of interest was inside. Some of her favorite items were tomatoes, heads of iceberg lettuce and clementines that she would carefully and gently stand on to squish open. And, of course, a coconut—always a coconut. Colo lived to pass the milestone of celebrating her 60th birthday, which also earned her the distinction of being the oldest gorilla in human care. While we continue to miss her, today we honor Colo and her legacy that lives on through her daughter, grandkids and great grandkids."
HUMPDAY HOTTIE. Jonathan Chang.
https://www.instagram.com/p/BcU90cAlan7/?taken-by=thejchang
https://www.instagram.com/p/Bcpm0sElGg-/?taken-by=thejchang
https://www.instagram.com/p/BY55Kwhlh9R/?taken-by=thejchang
https://www.instagram.com/p/BVuyA90FPFc/?taken-by=thejchang