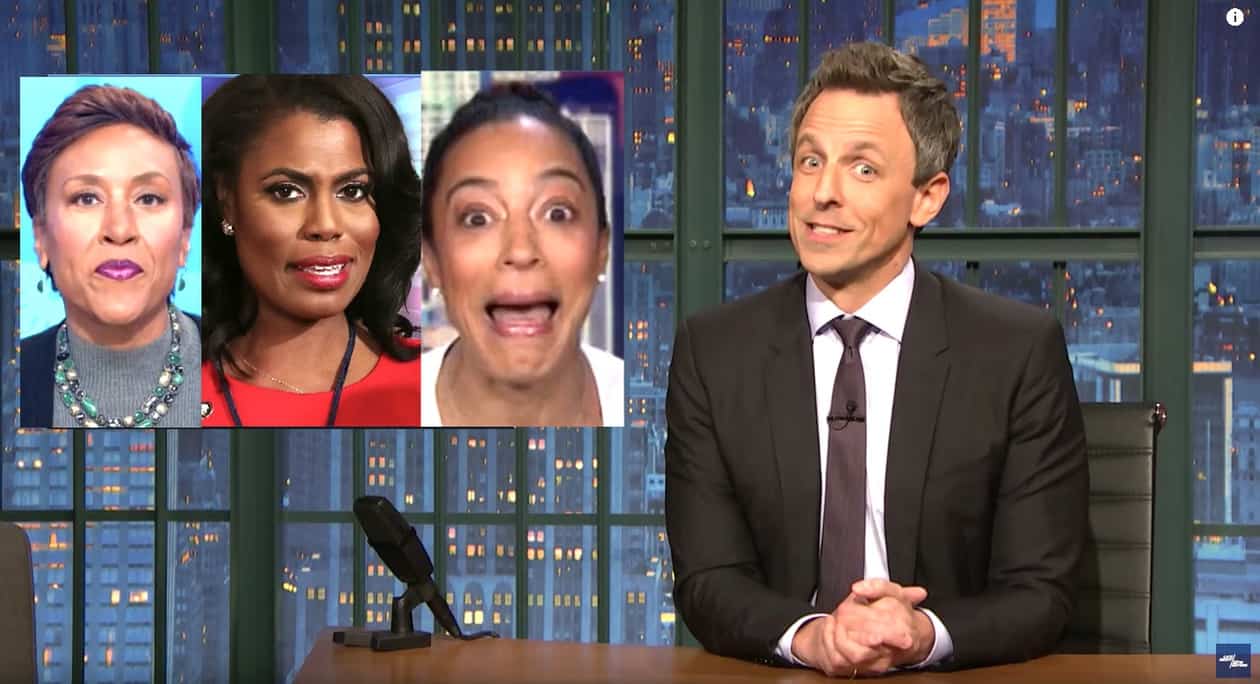 Seth Meyers took a closer look at the fiery departure of Omarosa, the Trump aide best known for her Apprentice antics and her White House bridal party shenanigans.
But first, Meyers looked at the FCC's destruction of net neutrality, and the head of an agency, Ajit Pai, who we reported yesterday made a joke video mocking opponents of net neutrality repeal.
Meyers looked at a press conference in which Pai drank out of a ridiculously large coffee cup: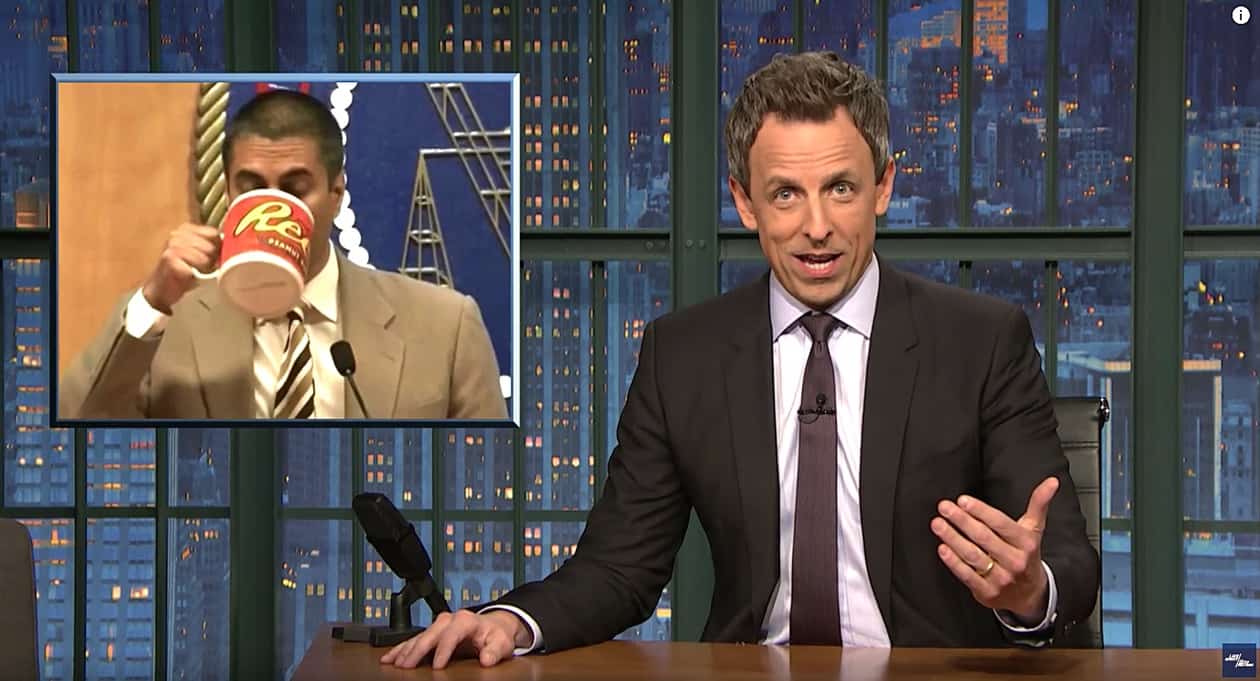 "I'm sorry but you can't just drink from a mug that size without any explanation. Was the mug always that big or did you shrink? Are you sharing an office with Rick Moranis? Is that why you want to limit the internet so people can't go online and make memes about you and your giant coffee mug?"
Meyers then moved to the firing of Omarosa, noting that the only thing people really knew about what she did in the White House was when she brought her bridal party with 39 bridesmaids there for a photo shoot.
Omarosa claimed she resigned in The Situation Room.
Quipped Meyers: "Wow, the Situation Room, though I have a feeling any room Omarosa walks into becomes the Situation Room. Seriously, you know it's bad when they have to fire you in the same place they killed Osama bin Laden."
Meyers also highlighted Robin Roberts' shady "Bye Felicia" jibe.
"Damn," Meyers said. "Damn! I wish all news anchors signed off that way. That's how Edward R Murrow should have signed off during the McCarthy era. Good night, good luck and Bye Felicia."
Meyers also took joy in Angela Rye's reaction on CNN, which you have to see to believe.
Watch: