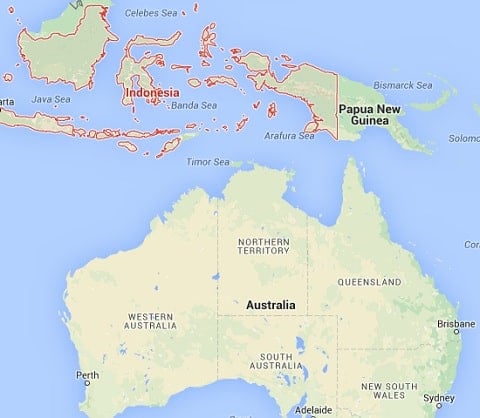 Indonesia's Constitutional Court has rejected an attempt to make gay sex and sex outside marriage illegal.
Members of conservative group the Family Love Alliance (AILA) which was behind the case wept as yesterday's 5-4 decision was read.
The Conversation notes that while AILA says its demands are based on a need to protect children from sexual abuse and child prostitution, the group is not concerned with legalized child marriage.
The South China Morning Post reports:
The ruling said it's not the Constitutional Court's role to criminalize private behaviour or to usurp parliament by imposing laws on it. The court's decision is final.
Judge Saldi Irsa said the petitioners were in effect asking the court to formulate a new criminal code because they feared parliament would took take too long to enact changes wanted by the Family Love Alliance.
"The argument that the process of formulating legislation takes a long time could not be the justifying reason for the Constitutional Court to take over the authority of lawmakers," he said.
In a dissenting opinion, four judges argued to outlaw same-sex relations and sex outside marriage on morality grounds.
Naila Rizqi Zakiah, a lawyer who argued against criminalization, said the case was an attempt to "regress" Indonesia's human rights protections.
Members of the Family Love Alliance were "really sad" they failed in bid to criminalize tens of millions of their fellow Indonesians pic.twitter.com/UESv8gna6W

— Stephen Wright (@SteveJourno) December 14, 2017
In a recent crackdown on LGBT people in Indonesia, police have raided gay clubs and charged those arrested under the country's broad anti-pornography laws.
Earlier this year in Aceh, a semi-autonomous province that practices sharia law, two young men were caned for gay sex after vigilantes broke into their home and handed them over to religious police.