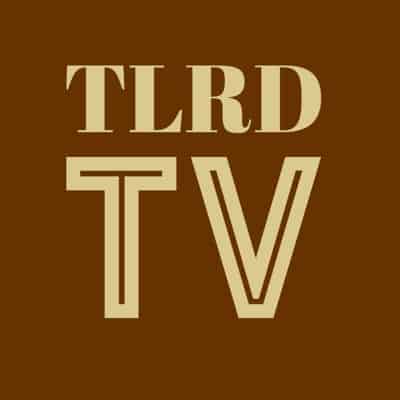 Mathilde Krim, the founding chairman of the American Foundation for AIDS Research (amfAR), who dedicated her life to the fight against AIDS, has died at 91, according to friends.
Wrote activist Peter Staley on Facebook: "My greatest AIDS hero died a few hours ago. Dr. Mathilde Krim, founder of amfAR, warrior against homophobia and AIDS-related stigma, dedicated defender of science and public health, and mother-figure and mentor to countless activists, will leave a deep hole in the continued fight against AIDS — a fight she dedicated her life to. She as 91."
amfAR's bio on Krim:
Soon after the first cases of AIDS were reported in 1981, Dr. Mathilde Krim recognized that this new disease raised grave scientific and medical questions and that it might have important socio-political consequences. She dedicated herself to increasing the public's awareness of AIDS and to a better understanding of its cause, its modes of transmission, and its epidemiologic pattern. Dr. Krim also became personally active in AIDS research through her work with interferons—natural substances now used in the treatment of certain viral and neoplastic diseases.
In April 1983, Dr. Krim founded the AIDS Medical Foundation (AMF), the first private organization concerned with fostering and supporting AIDS research. In 1985, AMF merged with a like-minded group based in California to form the American Foundation for AIDS Research (amfAR), which soon became the preeminent national nonprofit organization devoted to mobilizing the public's generosity in support of trailblazing laboratory and clinical AIDS research, AIDS prevention, and the development of sound, AIDS-related public policies.
Dr. Krim received her Ph.D. from the University of Geneva, Switzerland, in 1953.  From 1953 to 1959, she pursued research in cytogenetics and cancer-causing viruses at the Weizmann Institute of Science in Israel, where she was a member of the team that first developed a method for the prenatal determination of sex.
She moved to New York and joined the research staff of Cornell University Medical School following her marriage, in 1958, to the late Arthur B. Krim, a New York attorney, then head of United Artists Motion Picture Company and later founder of Orion Pictures. Starting in 1962, Dr. Krim worked as a research scientist at the Sloan-Kettering Institute for Cancer Research and, from 1981–1985, she was the director of its Interferon Laboratory. She now holds the academic appointment of adjunct professor of Public Health and Management, Mailman School of Public Health, Columbia University.
Dr. Krim is amfAR's founding chair and was, from 1990–2004, the chairman of the board. She holds 16 doctorates honoris causa and has received many other honors and distinctions. In August 2000 she was awarded the Presidential Medal of Freedom—the highest civilian honor in the United States.
A warrior and hero indeed.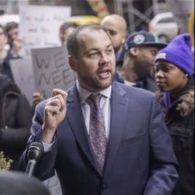 NYC City Council Speaker Corey Johnson released a statement:
Today the world lost the one of the most important figures in the history of the fight against HIV/AIDS.
Founder of the American Foundation for AIDS Research (amfAR), Dr. Mathilde Krim devoted her life to ending HIV/AIDS and inspired countless others to do the same. From early days of the epidemic, when fear, misinformation and discrimination abounded, she raised public awareness and generated funds for medical research that helped lead to life saving treatments.
As an HIV positive man who has been living with the virus for over 13 years, I know that I would not be alive today without the efforts of Dr. Mathilde Krim.
I met her during my first trip to New York City, at age 18. Little did I know the important role she would play in my life.
My thoughts and prayers go to the family and friends of Dr. Krim. Her legacy will live on in the countless lives she saved.
Added activist Andy Humm: