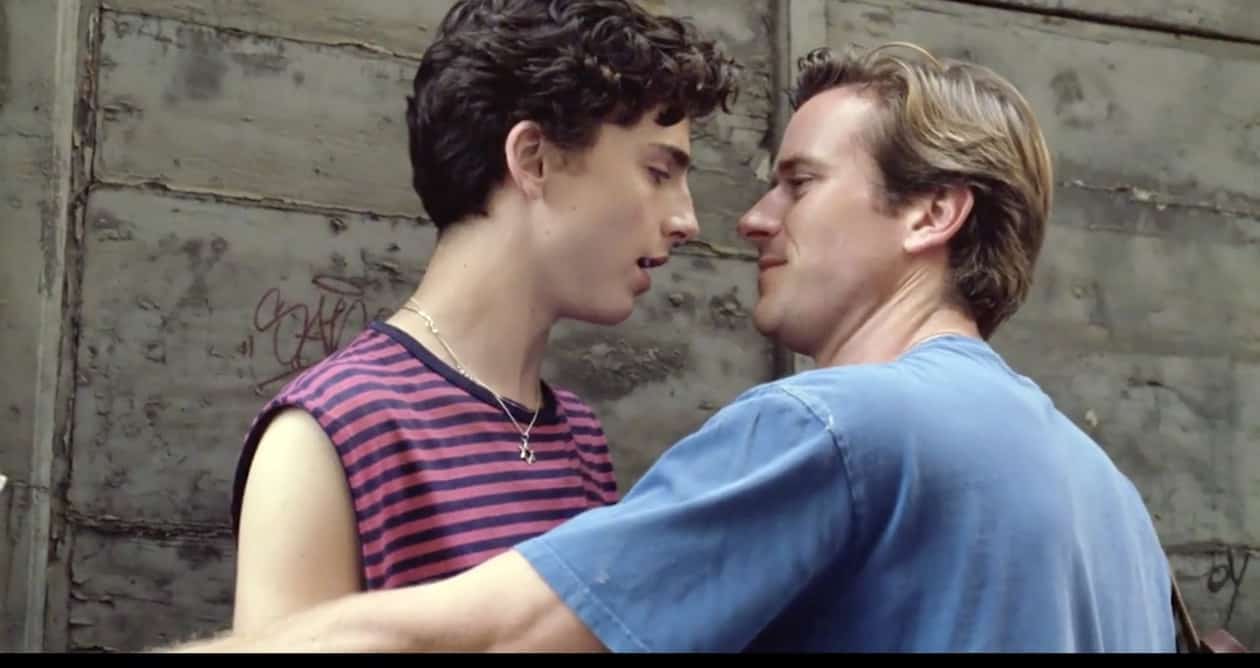 Back in October, we reported that Call Me By Your Name director Luca Guadagnino was considering a sequel to the film based on the Andre Aciman novel, and he recently let The Hollywood Reporter in on a few additional details of the plot turns he's considering.
Aciman's novel takes place in 1987 at the height of the AIDS crisis. Guadagnino told THR that he shifted the timeframe of the film back to 1983, close to the time that the HIV virus was discovered.
The sequel, Guadagnino said, would make the AIDS crisis "a very relevant part of the story."
"I think Elio [Timothee Chalamet] will be a cinephile, and I'd like him to be in a movie theater watching Paul Vecchiali's Once More," a 1988 film about a man who falls in love with a man after he leaves his wife, which was the first French movie to deal with AIDS. "That," said Guadagnino, "could be the first scene [in the sequel]."
To justify his idea of a Before Sunrise sort of film trilogy, Guadagnino cites the final 40 pages of Aciman's novel, which look ahead to the next 20 years in the lives of Elio and Oliver.
Added Guadagnino: "In my opinion, Call Me can be the first chapter of the chronicles of the life of these people that we met in this movie."
Back in October, Dark Horizons reported:
Guadagnino, appearing at the BFI London Film Festival, spoke of his sequel plans during a Q&A: "I want to do a sequel because Timothee Chalamet, Armie Hammer, Michael Stuhlbarg, Amira Casar, Esther Garrel – they are all gems. The texture we built together is very consistent. We created a place in which you believe in the world before them. They are young but they are growing up."
The sequel would be set seven years later and Guadagnino says his ideal scenario would be for the second film to be made for a 2020 release. This would put Chalamet about the same age as his character, while Hammer would be just two years older (as opposed to five years older like in the first).
In the original book, Elio and Oliver meet up 15 years later in the United States with Oliver now married with a wife and children. Guadagnino says unlike the book, Elio's character won't necessarily turn out to be gay: "I don't think Elio is necessarily going to become a gay man. He hasn't found his place yet. I can tell you that I believe that he would start an intense relationship with Marzia [Esther Garrel's character] again."