George Michael donated almost $500,000 to a Los Angeles-based AIDS charity and spent time working in its kitchen to help feed people too sick to shop and cook for themselves.
Michael, who died on Christmas Day 2016, also handed over a Mercedes to the volunteers of Project Angel Food.
Thank you @Dailymirror for the wonderful tribute to @GeorgeMichael and his longtime love for @ProjAngelFood. #GeorgeMichael https://t.co/ec8AnhZMQC

— RichardAyoub (@RichardAyoub) January 16, 2018
Executive Director Richard Ayoub said:
"We can't thank him enough. He was so supportive and is the single largest donor in our history. He sent a $25k donation to us religiously every year to the tune of more than half a million dollars. His passion and love and support was felt here every single year."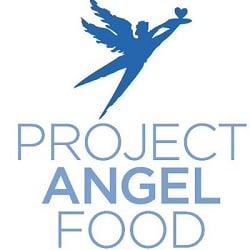 Michael made his first donation to the charity in 1993, the year he lost his 36-year-old lover Anselmo Feleppa to AIDS.
The Mirror reports:
After his lover's death, George dedicated himself to philanthropy and raising awareness about the disease.
And Project Angel Food, founded in 1989 by volunteers worried by the malnutrition struggling HIV sufferers faced, came to his attention.
Richard, an Emmy Award-winning producer, said: "He did a lot of things for us very quietly.
"He did it without fanfare and without credit. George really did not want to bring the spotlight to him."
He told how in later years the singer would spend hours with his art dealer boyfriend Kenny Goss at the charity's base – with George one day helping out in the kitchen like other stars who back the charity – such as Kelly Osbourne and Black Eyed Peas singer Fergie.
"He wanted to work as a volunteer and our kitchen manager met him, and George made rice cakes," he said.
"It went well. He had a really great time. He and Kenny both volunteered. But when he came the paparazzi were chasing him and there were helicopters. The staff couldn't come through the door because the paparazzi were yelling.
Although Michael refused to allow the charity to honor him, Project Angel Food commemorated the singer last year with an award for leadership at their annual Angel Gala in Hollywood.
Richard said:
"We tried to honour him multiple times when he was alive and he was never interested, so when he passed away we thought, 'OK, we've got to do it now'."
Since Michael died the charity has been inundated by fans who have loyally pledged their support.
Project Angel Food now cooks and delivers 10,000 meals a week to poor people not only living with HIV/AIDS, but also those with cancer, kidney failure, heart disease and lung disease.
Watch a clip from the documentary George Michael: Freedom below.
https://www.youtube.com/watch?v=XqqmkzlFJME