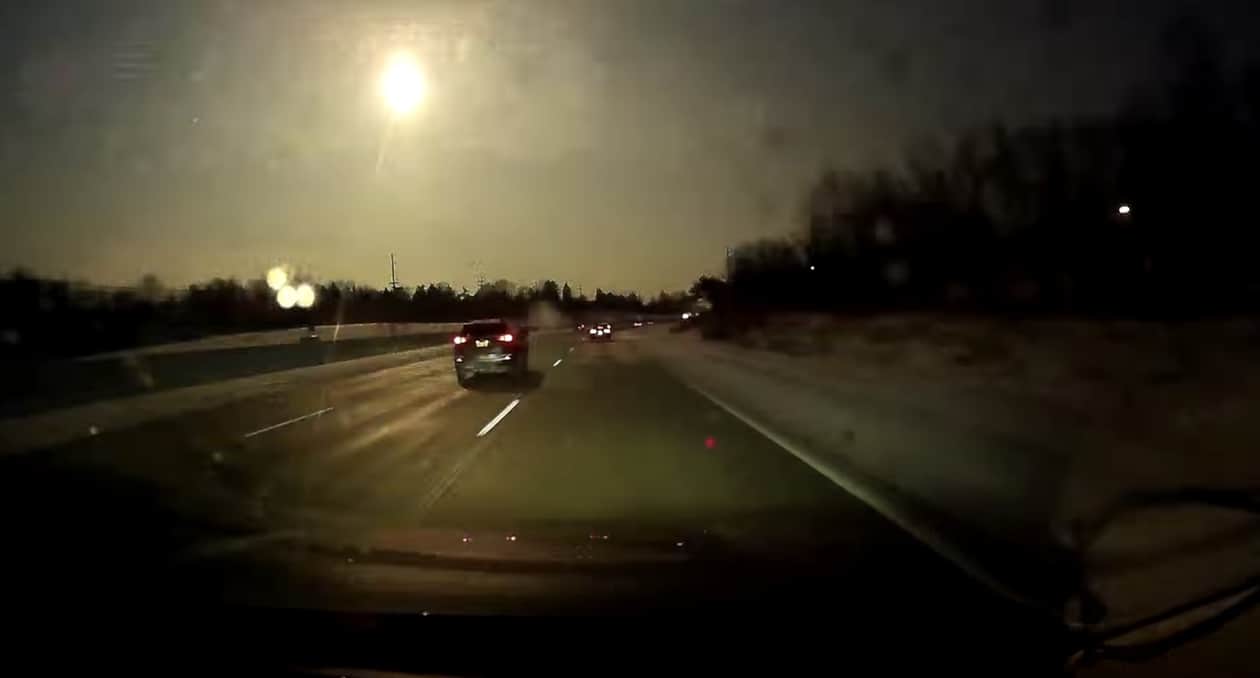 The U.S. Geological Survey confirmed that the blast from a meteor caused a 2.0 earthquake over Detroit and southeast Michigan on Tuesday night around 8:10 pm. The earthquake was recorded 8 kilometers west-southwest of New Haven, according to the USGS.
The meteor lit up the sky and social media was flooded with videos of its blinding light. The American Meteorological Society (AMS) reported 355 sightings. Sightings were reported in Missouri, Illinois, Pennsylvania, Ohio, Indiana, and Ontario, Canada.
They write:
This was a very slow moving meteor – speed of about 28,000 miles per hour (45,000km/hour). This fact, combined with the brightness of the meteor (which suggests a fairly big space rock), shows that the object penetrated deep into the atmosphere before it broke apart (which produced the sounds heard by at least 77 observers). It is likely that there are meteorites on the ground near this region.
After reviewing several observational datasets, the NWS can confirm the flash and boom was NOT thunder or lightning, but instead a likely meteor. We continue to monitor feeds from astronomical agencies for official confirmation of a meteor. #miwx

— NWS Detroit (@NWSDetroit) January 17, 2018
Here are some videos of the meteor:
https://www.instagram.com/p/BeCGyh9AlFg/?taken-by=topherlaine
— Karmin Lowe (@LoweKarmin) January 17, 2018
"When Armageddon is near, you better get out of of here. Looking like a Deep Impact. I ain't afraid of no 'stroid" #metrodetroitmeteor pic.twitter.com/MdibIt82TZ

— Topher 3000 (@topherlaine) January 17, 2018
https://twitter.com/kgcolbert1/status/953444200275759105?ref_src=twsrc%5Etfw&ref_url=https%3A%2F%2Fwww.freep.com%2Fstory%2Fnews%2Flocal%2Fmichigan%2F2018%2F01%2F17%2Fmeteor-seen-across-detroit-area-causes-earthquake%2F1039397001%2F