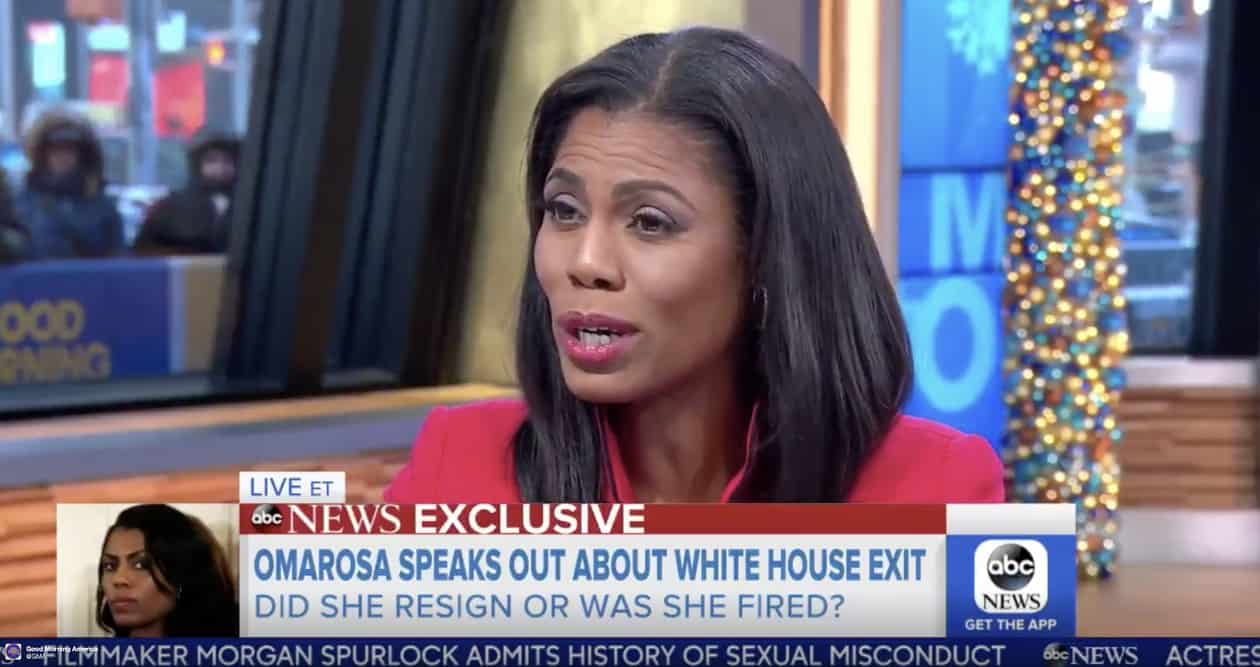 Omarosa Manigault-Newman may have recorded confidential White House conversations and is fearful she could be swept up in Robert Mueller's probe, the NY Daily News reports:
The 43-year-old apparently believes she may become a fixture in Mueller's investigation into possible connections between the Trump campaign and Russia's election meddling.
"Everyone knows Omarosa loves to record people and meetings using the voice notes app on her iPhone," a source disclosed. "Don't be surprised if she has secret audio files on everyone in that White House, past and present staffers included."
A recent ban on personal cell phones in the West Wing, which followed the release of Michael Wolff's explosive White House tell-all was related to Manigault-Newman's track record of recording conversations, the source added.
In December, Omarosa said that reports she was escorted from the White House after tripping alarms and trying to gain access to the Trump residence are "100 percent false."
"I resigned and I didn't do that in the residence, as is being reported. John Kelly and I sat down in the Situation Room, which is a very secure, very quiet room in the White house and we had a very candid conversation…I like to hear all these interesting tales but I have to tell you that they are 100 percent false. Where are the pictures or videos? If I had confronted John Kelly, who is a very formidable person, it would garner enough attention for anyone in the room to at least take a picture or a video or something."
Omarosa also denied she tried to gain access to the residence or was escorted off:
"The White House is the most secure place in the world. It is ridiculous to assert that anyone would be able to violate the security parameters that is outlined in the most secure building in the world. Not only it is ridiculous but it is also absurd…I wouldn't want anyone nonetheless myself, to be able to run around or cause a disruption because it is secure for that reason."
When asked about the deactivation of her pass by the Secret Service, she claimed that her access was changed and restricted after she said she was resigning.