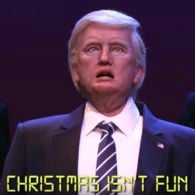 THUMBS DOWN. Majority of millennials disapprove of Trump's job performance: "An NBC News/GenForward poll released Monday showed that 63 percent of millennials disapprove of the way Trump is handling the presidency. Forty-six percent say they strongly disapprove. Meanwhile, 61 percent of millennials disapprove of the way Congress is handling its job, the poll found."
PATTI LUPONE. Blowing the roof off Madison Square Garden.
SEN. CHRIS COONS. Dem wants legislation to protect Robert Mueller. "We see now a president who has no clear sense of his boundaries and of the rule of law. On occasion, he consults his lawyers and follows their advice and the outcome's been positive. On occasion, he doesn't consult his lawyers and he's done and said things that have really threatened the rule of law."
Sen. Chris Coons calls for Congress to pass legislation to protect special counsel Robert Mueller: It would "protect our country from an unnecessary moment should the President go off the rails on this issue again" https://t.co/BdMJnv8wnp

— CNN Politics (@CNNPolitics) January 29, 2018
BRITAIN'S BEST COOK. Host set to star in new Mary Berry cooking show used gay as pejorative on Twitter: 'In one exchange, [Dan Doherty] told a fan: "I'd retweet that if you weren't all gay and private." And he told another Twitter user who sent him a message with kisses: "Don't be gay." He also labelled fellow chef Tom Cenci a "c***" for posting pictures of him online "looking like a rejected member of the village people". Dan, 33, has been chef director at top London restaurant Duck & Waffle since 2012.'
PERJURY PANIC. Trump's pals are pretty sure he'll lie under oath.
MONTANA. Billings church vandalized with anti-gay posters.
ABC FOX Montana Local News, Weather, Sports KTMF | KWYB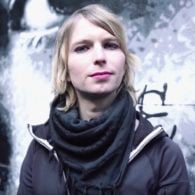 CHELSEA MANNING. Running to challenge the establishment: "The establishment needs to be challenged, and it needs to be challenged in their footholds and in the places where they feel safe. We need to stop expecting that our systems will somehow fix themselves, we need to actually take the reins of power from them."
LIZ CARMOUCHE. Out UFC fighter says sport is ready for openly gay man: "I do actually believe that a man could come out as openly gay and he could rise to the top."
GRAMMY DATES. Sam Smith brought his boyfriend Brandon Flynn to the Grammys.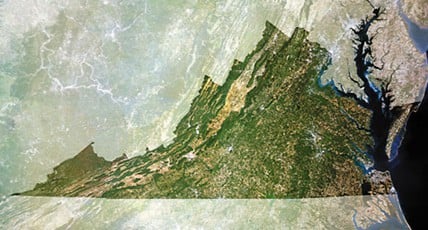 VIRGINIA. Senate passes bipartisan legislation to protect LGBTQ people from discrimination: "HRC and Equality Virginia — the state's leading LGBT advocacy group — hailed the Virginia Senate's passage of two crucially important bills that would protect LGBTQ people from discrimination in housing and public employment. SB 423would update Virginia's Fair Housing Law to include non-discrimination protections based on sexual orientation and gender identity. SB 202 would prohibit discrimination on the basis of sexual orientation or gender identity in public employment, codifying into law protections that currently exist for state employees by way of executive order, and extending explicit protections to local government employees, including employees of school districts."
ONE WOMAN. Just one woman, Alessia Cara, won a Grammy during last night's telecast. The president of the Recording Academy said it's because women aren't working hard enough.
Only one woman won a Grammy during the live show last night, and the president of the Recording Academy says it's because they're not working hard enough pic.twitter.com/P3uO2lKIAW

— AM2DM by BuzzFeed News (@AM2DM) January 29, 2018
CANADA. Lesbian fights deportation to Cameroon. UPDATE – Angela got a six month reprieve to stay in Canada. But it was close.
SUPERCUT OF THE DAY. The 2018 Oscar nominees.
MONDAY MUSCLE. New Boy Butter model Samuel Lemar.