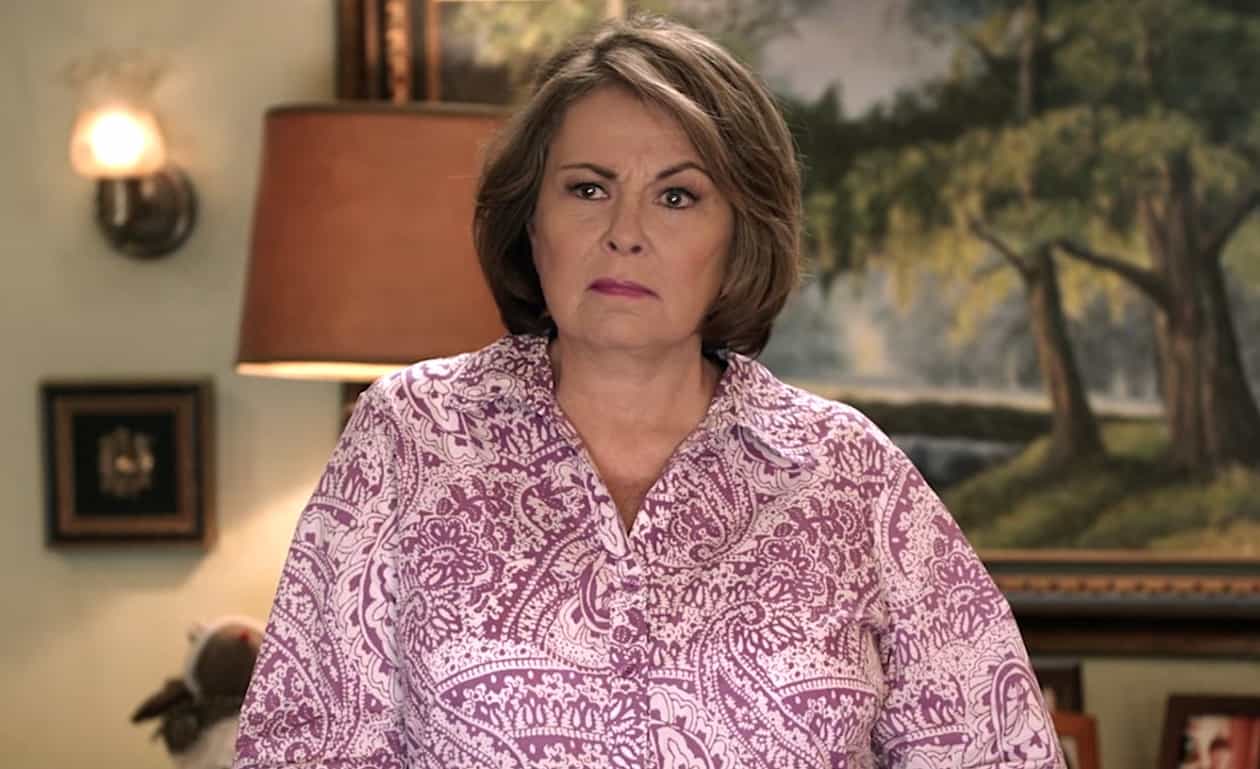 The stars and producers of the Roseanne reboot sat before television critics at the Television Critics Association's winter press tour this week, and many of their questions were directed at Roseanne Barr, who recently defended her Trump vote in a series of liberal-bashing tweets.
Barr has since left Twitter but you can read her recent tweets HERE.
Barr's character on the Roseanne reboot is also a Trump supporter. She said this about that, according to The Hollywood Reporter:
"In The Rosanne Show, I've always tried to have it be a true reflection of the society we live in. I feel like half the people voted for Trump and half didn't, so it's just realistic," she said, adding that she's tried to make the show a realistic portrayal of the working class, in particular. "And, in fact, it was working-class people who elected Trump, so I felt like that was very real and something that needed to be discussed and especially about polarization in the family and people actually hating other people for the way they voted, which I feel is not American."
Barr was also asked about Oprah's potential run:
Later, when asked about whether she'd vote for Oprah Winfrey if the mogul would run for president in 2020, Barr hesitated. "I do love Oprah. Of course, I love Oprah like everybody else. But you know what? I think it was time for us as a country to shake things up and, you know, try something different," she said, referring to her support of Trump. What about Susan Sarandon for president?, another reporter asked. "Actually, I think I'd be a better president than Oprah and Susan Sarandon, probably even President Trump. And I did run in 2012," she said.
Vox reports that one question seemed to get under Barr's skin:
Soraya Nadia McDonald, a writer for The Undefeated, had asked Barr why Roseanne Conner, the historic protagonist of Barr's groundbreaking 1988-1997 sitcom Roseanne, would have supported Donald Trump for president when, during the show's original run, she spoke out forthrightly against the sort of xenophobia and racism Trump seems to represent. Now, in the show's 2018 revival (debuting in March), Roseanne Conner is a Trump supporter, while her sister Jackie is anything but, which has caused a rift between the two.
Barr said of the xenophobia, "that's your opinion."
She added: "He says a lot of crazy sh*t. I'm not a Trump apologist. There are a lot of things he's done and said that I don't agree with in the same way there are probably a lot of things Hillary Clinton has done and said you don't agree with."
Barr, has however, bought into many of the Trump falsehoods pushed by him and his supporters:
Barr leapt back in: "Speaking of racism, I'm just going to say it…" ("You sure you wanna do that?!" interrupted her TV daughter, Sara Gilbert, who's also a producer on the show.)
Barr completed her answer by saying that a big reason she couldn't vote for Hillary Clinton had to do with Haiti, a reference to untrue claims that the Clintons raised millions of dollars for a hospital in Haiti that was never built. She also said she was glad that black unemployment is the lowest it's been in years, presumably crediting Trump with those jobs, then concluded by saying that we need to end "hate-riotism" in America and learn how to talk to each other.