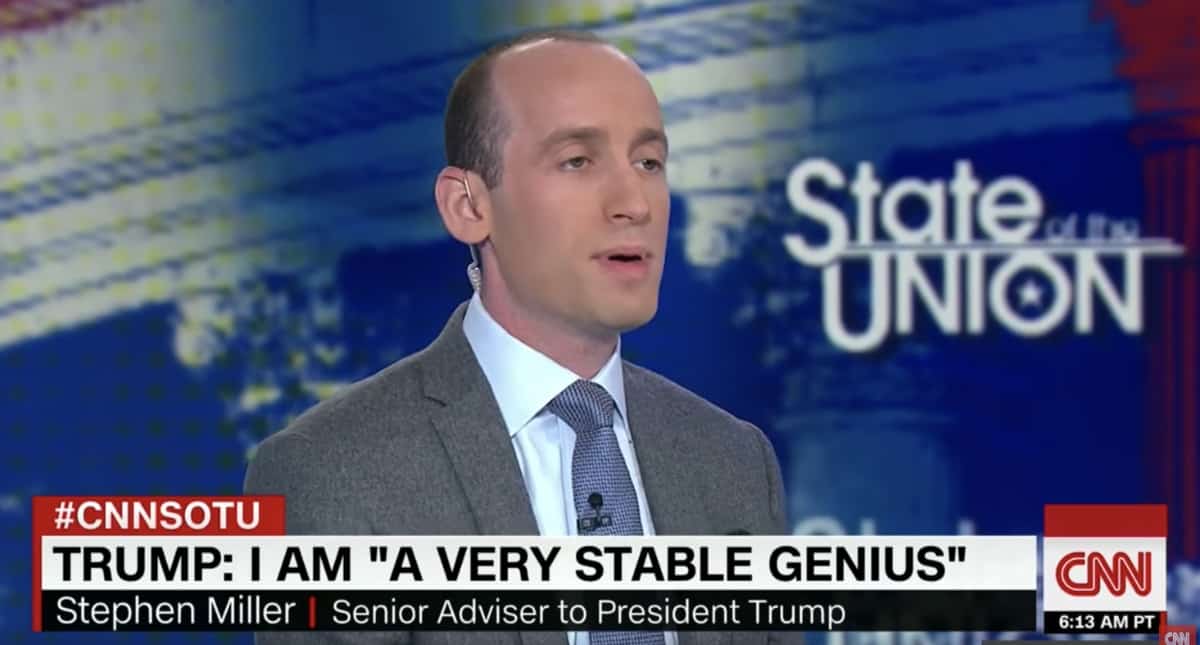 Following an explosive interview on State of the Union with Jake Tapper on Sunday, White House adviser Stephen Miller was asked to leave the set three times but wouldn't, and Miller had to be escorted out.
It's unclear why Miller was hanging around. Tapper had cut him off after saying, "I get it. There's one viewer that you care about right now and you're being obsequious and you're being a factotum in order to please him, OK…And I think I've wasted enough of my viewers' time."
Watch the interview HERE.