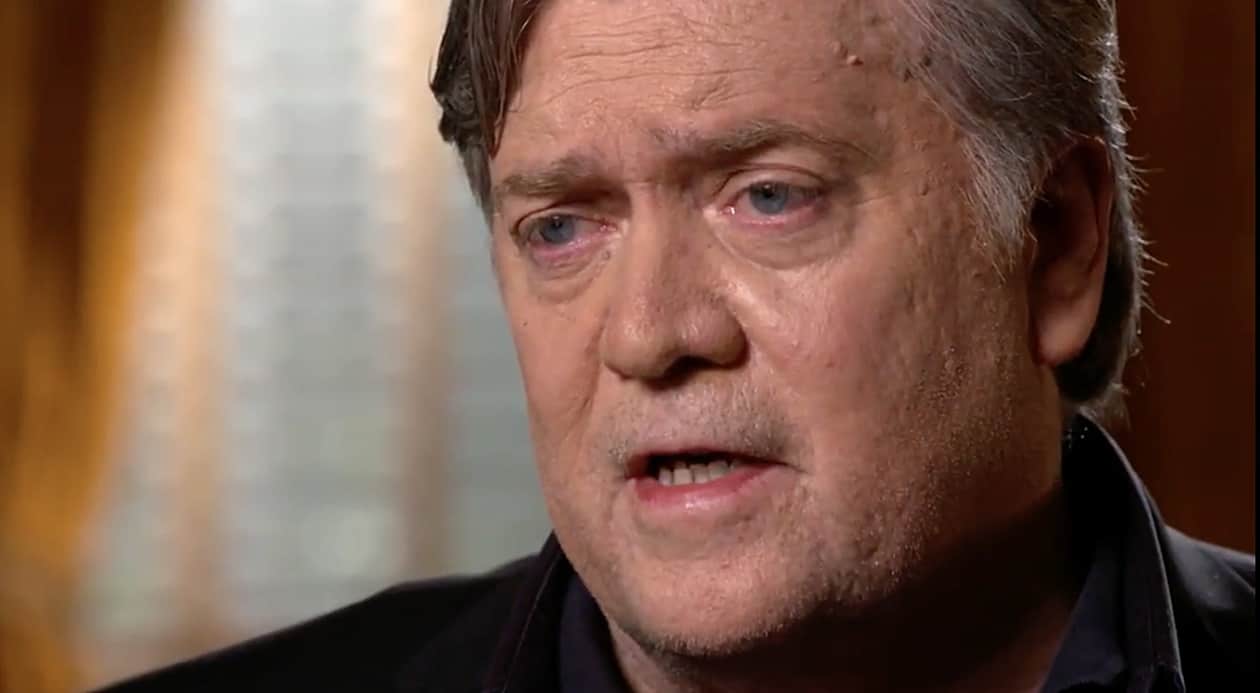 Former White House Chief Strategist Steve Bannon has been subpoenaed by special counsel Robert Mueller to testify before a Grand Jury in the Russia probe.
The move marked the first time Mr. Mueller is known to have used a grand jury subpoena to seek information from a member of Mr. Trump's inner circle. The special counsel's office has used subpoenas before to seek information on Mr. Trump's associates and their possible ties to Russia or other foreign governments.
The subpoena could be a negotiating tactic. Mr. Mueller is likely to allow Mr. Bannon to forgo the grand jury appearance if he agrees to instead be questioned by investigators in the less formal setting of the special counsel's offices in Washington, according to the person, who would not be named discussing the case.
The paper says it's unclear why Bannon was subpoenaed and other members of Trump's team interviewed last year were not.
Trump blasted Bannon in a statement released last week by White House Press Secretary Sarah Huckabee Sanders after Bannon was quoted in Michael Wolff's Fire and Fury book calling the Trump team's meeting with Russians "treasonous" and "unpatriotic."
Bannon is being interviewed in a private hearing today by members of the House Intelligence Committee, Reuters reports:
Later in the week, the panel will hear from former Trump campaign manager Corey Lewandowski. In an interview with WABC-AM radio broadcast on Sunday, Lewandowski said he expects the closed-door meeting to take place either Wednesday or Thursday.
"I would be happy to come in and sit down. I have nothing to hide," he told the radio station. "I didn't collude or cooperate or coordinate with any Russian, Russian agency, Russian government or anybody else to try and impact this election."
 White House Communications Director Hope Hicks, who served as Trump's spokeswoman during his presidential campaign after a tenure with his Trump Organization real estate business, is also expected to be questioned by the committee this week, according to a congressional source.