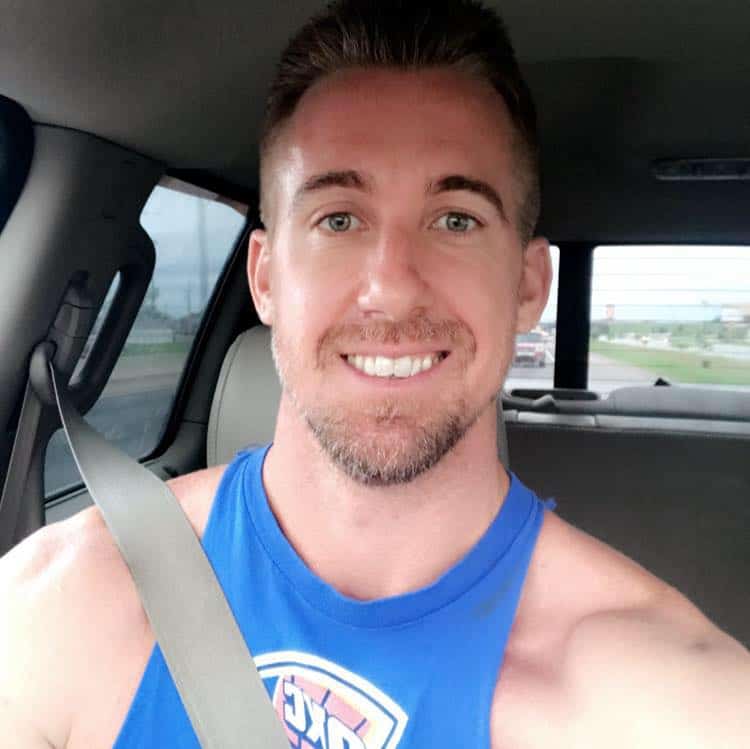 The FBI has dropped an investigation of the Atlantis Events' all-gay Caribbean Cruise on which Storm Chasers star Joel Taylor died of a suspected overdose this week after concluding that Taylor's death was not the result of a violent crime.
The cruise is scheduled to return to Fort Lauderdale today.
Taylor's family identified his body in San Juan, Puerto Rico on Wednesday and an autopsy was conducted before his body was released, People reports. The toxicology report and results of the autopsy have not yet been released.
A funeral is scheduled for Monday in Taylor's home town of Elk City, Oklahoma.
Osorio says FBI members conducted a preliminary investigation on the cruise ship Taylor died on this week, and concluded his death was not the result of a violent crime. That, coupled with other factors he wouldn't elaborate on, made U.S. officials determine the case was no longer in the FBI's jurisdiction.
Here's the catch — if it's determined Taylor's death is linked to murder … we're told the feds could reopen the investigation. That doesn't seem likely — Taylor's death appears to be tied to a drug OD.
As we reported … Taylor was so out of it after consuming what we're told was GHB that he was rendered unconscious on the dance floor and had to be carried to his room. Passengers told us drug us was rampant on the cruise ship as passengers partied.
No arrests have been made, and local police in San Juan are currently investigating the circumstances surrounding Taylor's demise.
The investigation has been given back to local authorities, according to TMZ.
The Blast reports that two men boarding the cruise in Fort Lauderdale were arrested bringing drugs aboard the ship:
Officers say that after a cabin search of passengers Nicholas Andrew Bian and Noel Antonio Gonzalez it was discovered the two men brought a ton of illegal drugs on board.
Bian was found in possession of 25 ecstasy pills and arrested for 1 felony count of trafficking MDMA.  Gonzalez was found in possession of ecstasy and a baby powder container filled with 7.87 grams of Ketamine.  He was charged with 2 felony counts, possession with intent to sell for the Ecstasy and possession of a controlled substance for the Ketamine.
Both men were transported to the local jail.
Additionally, it has been reported that adult performer Dirk Caber was hospitalized and left the ship after being found unconscious. It was reported that he was diagnosed with pneumonia (wk-unfriendly link). Reports involving a 'chemical incident' remain unverified.
Atlantis Events responded to an inquiry from Hornet about Taylor's death and additional medical incidents:
There have been no additional medical incidents of any significance, including deaths, onboard this charter. For further information about guest medical incidents please contact Royal Caribbean Corporate communications. As the charterer of the ship, we have no access to specific case information.
We were saddened to learn of the death of Mr. Taylor this week as he was a loyal guest and member of our community. His loss will be felt by the many who had the pleasure of knowing him.
Storm Chasers aligned this week over Oklahoma to create a tribute to Taylor by spelling his initials with location beacons.
We are uniting once again to say goodbye and give our fallen comrade, a storm chaser's salute. Each dot represents a storm chaser's location beacon to spell out his initials. We will miss you, Joel Taylor. pic.twitter.com/lF98SsD40v

— Gerard Jebaily ☈🌪 (@GerardJebaily) January 24, 2018
Storm Chasers honoring a fellow storm chaser. Such a cool sight! Rest easy Joel Taylor #RIPJoelTaylor pic.twitter.com/iBrxj1IIBE

— Aarron Weets (@AarronWeets) January 24, 2018
.@spotternetwork chasers have joined together to pay their respects after losing one of or own, Joel Taylor. "JT" with Elk City, OK, his hometown, in the center. pic.twitter.com/BEasrF49He

— Ryan Hickman (@ryanhickman) January 24, 2018