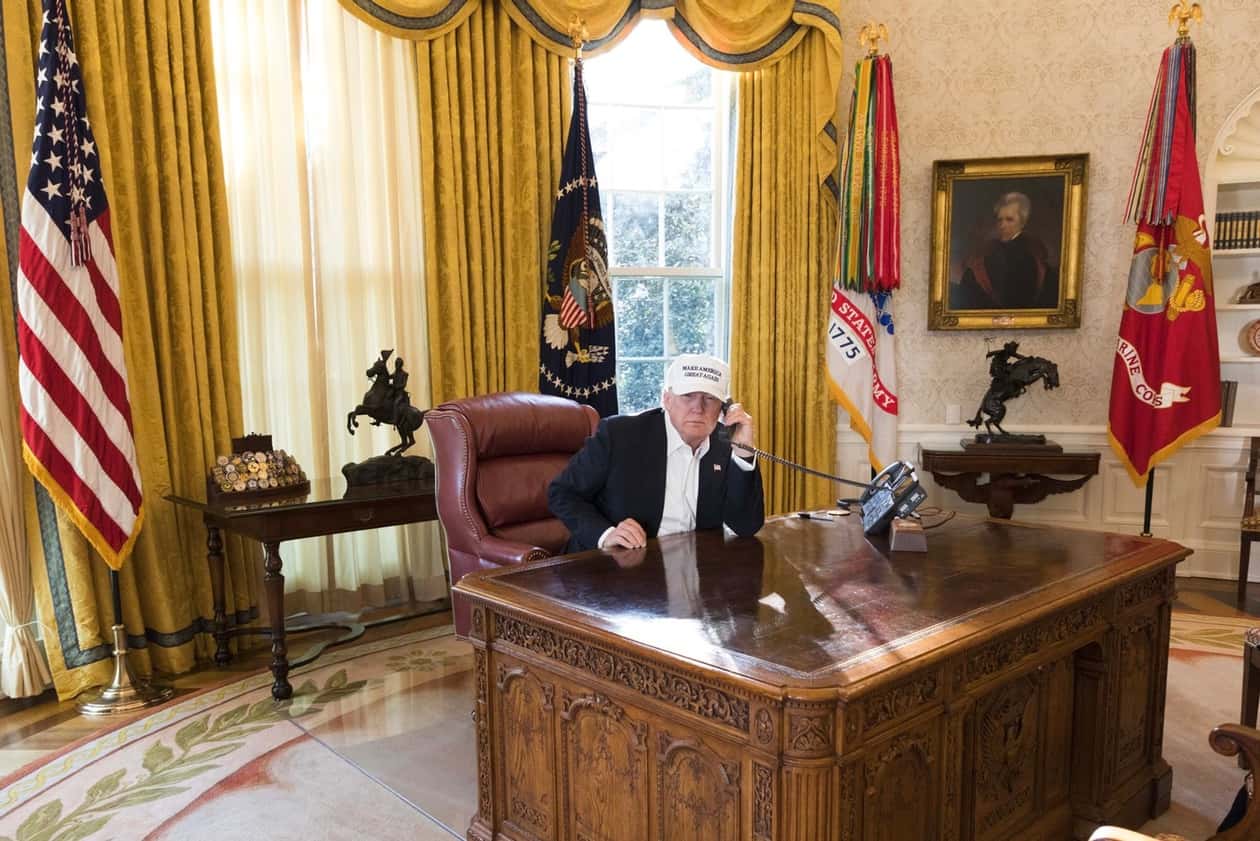 The White House on Saturday released a set of photos to show Americans that Donald Trump is totally working during the government shutdown.
One image showed Trump on a phone in the Oval Office with an unhappy look on his face.
Another photo showed Trump walking purposefully from one area of the White House to another.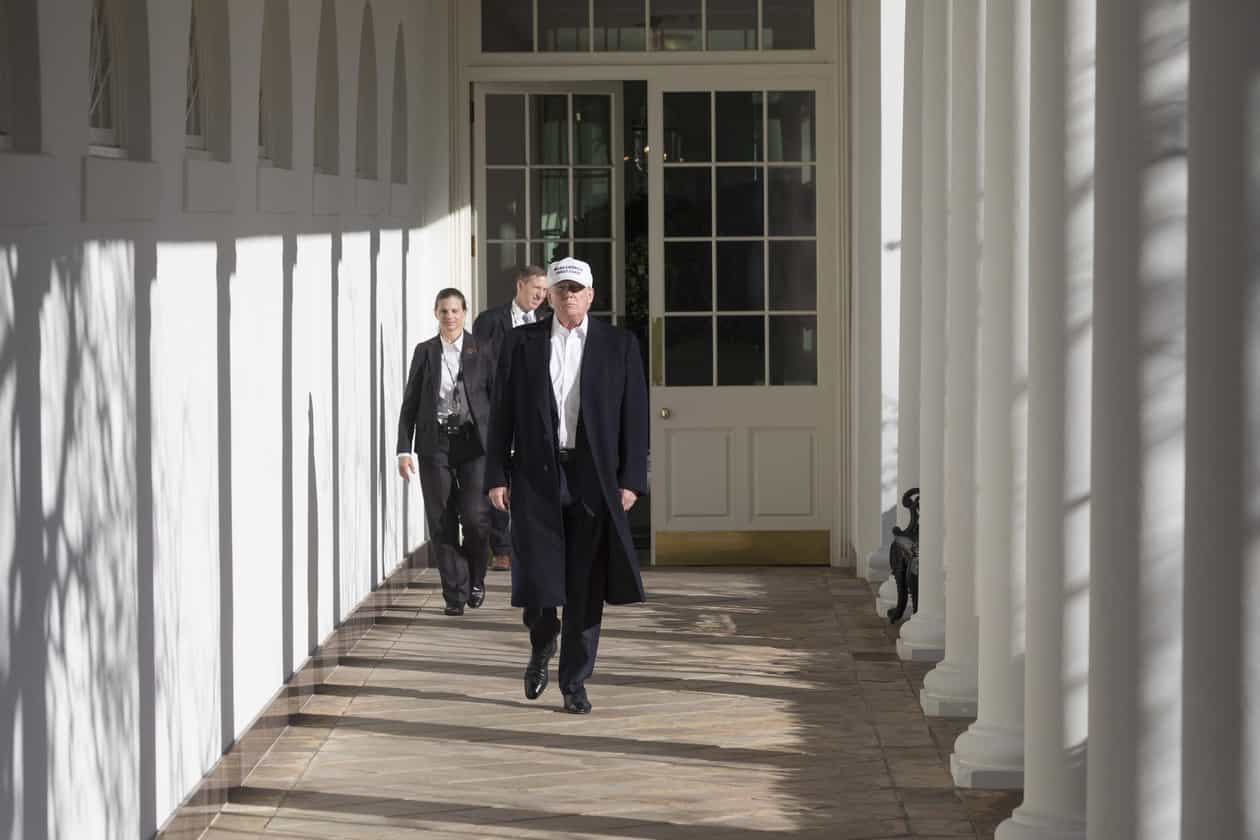 A third photo showed Trump standing before Sarah Huckabee Sanders, Marc Short, Hope Hicks, Jessica Ditto, Hogan Gidley, Dan Scavino, Raj Shah, Jared Kushner, Ivanka Trump, Rob Porter, Mick Mulvaney and Lindsay Walters, in the West Wing communication offices.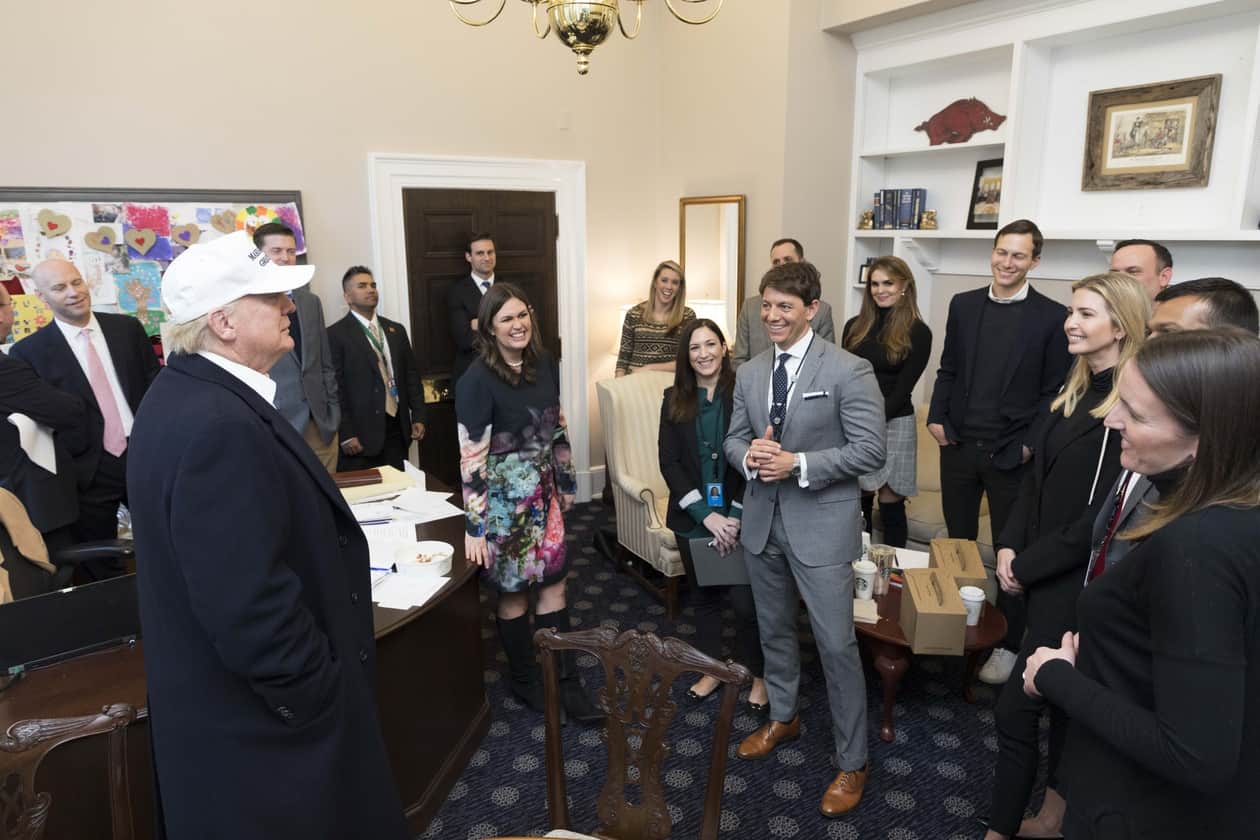 The photos are being widely mocked on social media, particularly the photo of the desk with nothing on it, which was also noted by MSNBC's Ali Velshi.
An emerging trend is that Trump and his staff have no idea how to stage photos to make it seem like he's actually working. pic.twitter.com/kFHKvWdKLf

— Matt Fuller (@MEPFuller) January 21, 2018
The White House released this to show how hard Trump's working during the #TrumpShutdown. He might as well be holding a banana. pic.twitter.com/r4Bmvi0Doe

— shauna (@goldengateblond) January 21, 2018
Trump working is such a rare occurrence, the White House had to make it a news announcement 😂😂😂 pic.twitter.com/8aaOH4AITx

— Matthias Beier #BLM (@MatthiasBeier) January 21, 2018
https://twitter.com/morninggloria/status/954865276272631808