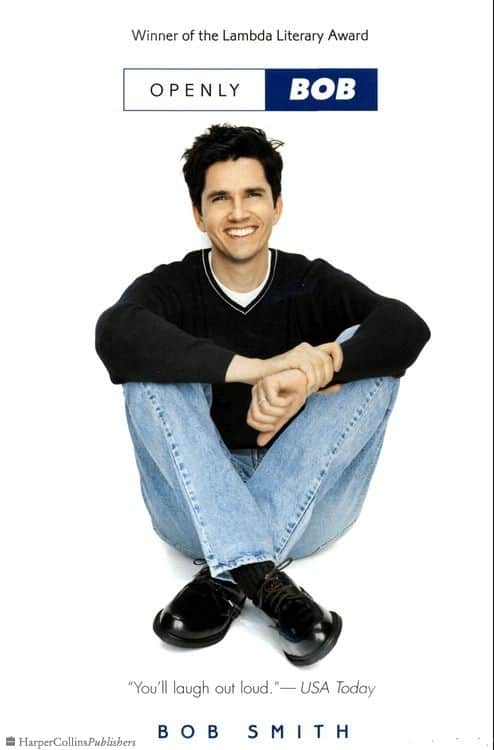 Bob Smith, the comic and author known for being the first openly gay male comedian to star in his own 30-minute special on HBO and to perform on The Tonight Show, has died at 59 after a years-long battle with ALS.
Smith's partner Michael Zam wrote on Facebook:
It's with great sadness, but also a lifetime of happy memories that I'm writing to share that my beloved Bob Smith passed away this morning at age 59 after a remarkable 12-year battle with ALS. He was the funniest and most optimistic person I've ever known, as well as the most committed and stubborn (I'm convinced this last trait kept him going so well for so long). I'm glad we got to share so many years together, traveling the world, supporting each other's writing, and caring for two amazing, temperamental older rescue beagles. I love you, Bob. Thanks for everything! And thanks to the dozens of friends who came to see him and lend a hand over these last years.
Fittingly, there will be a memorial in a comedy club sometime in the near future.
Smith entered the New York/Greenwich Village comedy scene in the early 80s, but found his first success when he teamed with fellow out gay comedians Danny McWilliams and Jaffe Cohen. They called themselves "Funny Gay Males" and performed all over the world, including at Australia's Gay Pride Mardi Gras, and performed in front of hundreds of thousands of people at the March on Washington for Gay and Lesbian Rights in 1993.
At the event, Smith reportedly received the biggest laugh of the day when he demanded that from now on the National Anthem would have "a 12-inch dance mix." The three also broke ground as the first openly gay comedians to appear on national television when they were guests on Joan Rivers's daytime talk show.
After Smith's groundbreaking 1994 appearance on HBO's HBO Comedy Half-Hour, he performed sets on ABC's Politically Incorrect With Bill Maher in 1998, MTV's Wisecrack in 2005 and Regent Entertainment's Hot Gay Comics.
Smith was also a prolific and decorated writer, penning the autobiographical essay collection Openly Bob (1997), which won the LAMBDA Book Award for humor. In 1999 Smith was nominated for another LAMBDA for his second collection of essays, 1999's Way to Go, Smith. In 2016, Smith published his last collection of essays, Treehab: Tales from my Natural Wild Life, which he wrote in the midst of battling ALS and using his one functional hand on an iPad. Smith also wrote the novels Selfish & Perverse (2007), a finalist for the Edmund White Award for Debut Fiction, and Remembrance of Things I Forgot (2011), nominated for a LAMBDA for Best Gay Fiction and shortlisted for the Green Carnation Prize.
Our thoughts go out to Smith's friends and family.