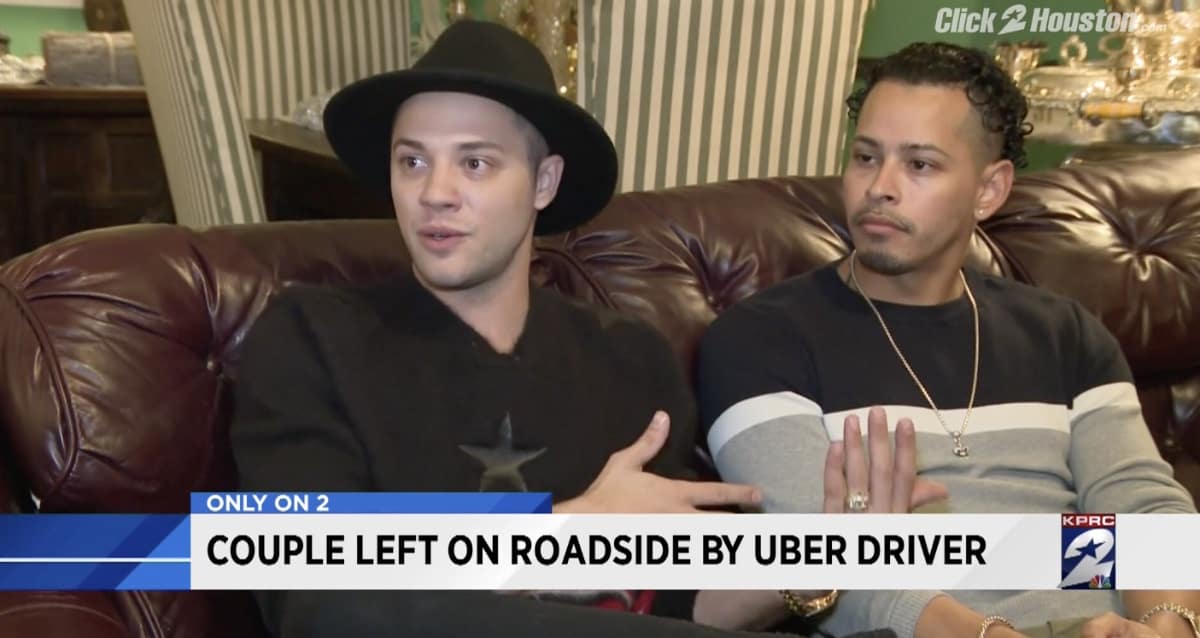 An Uber driver threw a gay couple out of his car on the side of the freeway after they gave each other a "peck on the lips" in the back seat.
Randall Magill, 28, and his fiancé Jose Chavez, 26, were engaged earlier this month in the Dominican Republic. The couple said they were attending a holiday get together at a friend's home.
They said they had been drinking and wanted to be responsible, so got an Uber. They allege everything was fine, until they went in for a kiss.
"I wasn't doing anything that I wouldn't have done in public. I'm not going to embarrass myself or my fiancé by any means," Magill said.
He said the driver had a mini-van and they were in two separate seats that were divided by an aisle.
"I've never heard of anyone being asked to stop kissing anywhere, especially when you're just peck on the lips," Magill said.
Uber said the driver reported the incident as well and it will take "appropriate action."
Watch: