BOMBOGENESIS. Monster storm to hit East Coast later this week amid arctic freeze.
https://twitter.com/RyanMaue/status/948255400851378176?ref_src=twsrc%5Etfw&ref_url=https%3A%2F%2Fwww.washingtonpost.com%2Fnews%2Fcapital-weather-gang%2Fwp%2F2018%2F01%2F02%2Fmonster-storm-to-blast-east-coast-before-polar-vortex-uncorks-tremendous-cold-late-this-week%2F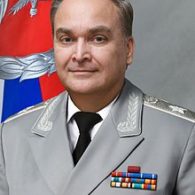 ANATOLY ANTONOV. Russian ambassador does official business at Trump Hotel in D.C. 'Despite the emoluments clause, a provision in the United States constitution that prohibits Trump and other federal officials from receiving payments from foreign governments, diplomats from around the world have been holding events at his properties since his 2016 election. In December 2016, ThinkProgress reported that — under pressure — the Kuwaiti government  had cancelled a contract with one Washington hotel and moved a major event to Trump's place. A former Mexican ambassador has alleged that Trump's State Department is actively encouraging world leaders to use Trump's hotel for official visits.'
ON GOLF. Trump is the ultimate hypocrite.
THEY TOLD ME THERE WOULD BE TEA. Mariah Carey sabotaged, forced to sing without tea on NYE.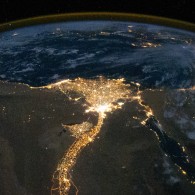 EGYPT. Two held in anti-gay crackdown are freed on bail: "Sarah Hegazy, 28, and Ahmed Alaa, 21, were released and fined 2,000 Egyptian pounds ($113) each, lawyer Amr Mohamed said. The Arabic Network for Human Rights Information also reported their release on its Twitter account. It was unclear when their trial would resume."
RIP. 50 gay folks we lost in 2017.
PVN. Political Voices Network: "David Bohrman, former Current TV President and former CNN Washington bureau chief and chief innovation officer at CNN Worldwide, is launching a new over-the-top (OTT) video service that will cater to progressive Americans"
NICE. Prince Harry and Meghan Markle flew coach: "Sources told Daily Mail that the engaged couple flew out of Heathrow Airport on New Year's Eve en route to France, and sat right by the bathrooms at the back of the plane. They also apparently bought three extra rows of seats and had their bodyguards with them for their trip."
NAKED GYM CLASSES. Now beginning in NYC.
MATTHEW RIEHL. Colorado shooter posted alt-right content to Facebook: "A man who shot dead a sheriff's deputy in Denver, Colorado, and wounded four others early Sunday posted alt-right content to his Facebook account. Matthew Riehl, 37, was killed in a shootout with law enforcement after barricading himself inside his apartment and opening fire on five deputies and two bystanders. The authorities had been responding to a noise complaint at the suburban apartment building last weekend."
TODAY. Hoda Kotb named as co-anchor.
.@SavannahGuthrie announces @HodaKotb will be co-anchor of TODAY. #SavannahHodaTODAY pic.twitter.com/B64n2FmCwq

— TODAY (@TODAYshow) January 2, 2018
COMING IN 2018. New music from Troye Sivan.
❤ HAPPY 2018!! ❤ THANKS FOR STICKING AROUND. NEW MUSIC COMING VERY, VERY SOON. pic.twitter.com/ro9mhFXi58

— 👼🏼 (@troyesivan) January 1, 2018
TOO HOT FOR TUESDAY. Cameron Lee.
https://www.instagram.com/p/BZAwr98hMbe/?taken-by=thecameronlee
https://www.instagram.com/p/BZiX6rQhjIO/?taken-by=thecameronlee
https://www.instagram.com/p/BYHkbzChhir/?taken-by=thecameronlee
https://www.instagram.com/p/BdbYM3khWRY/?taken-by=thecameronlee